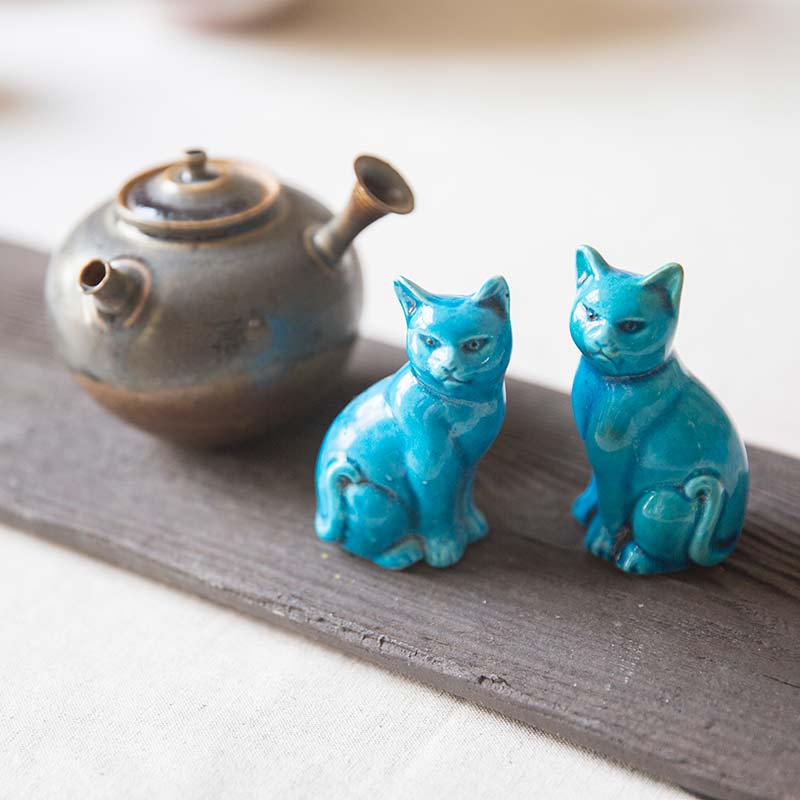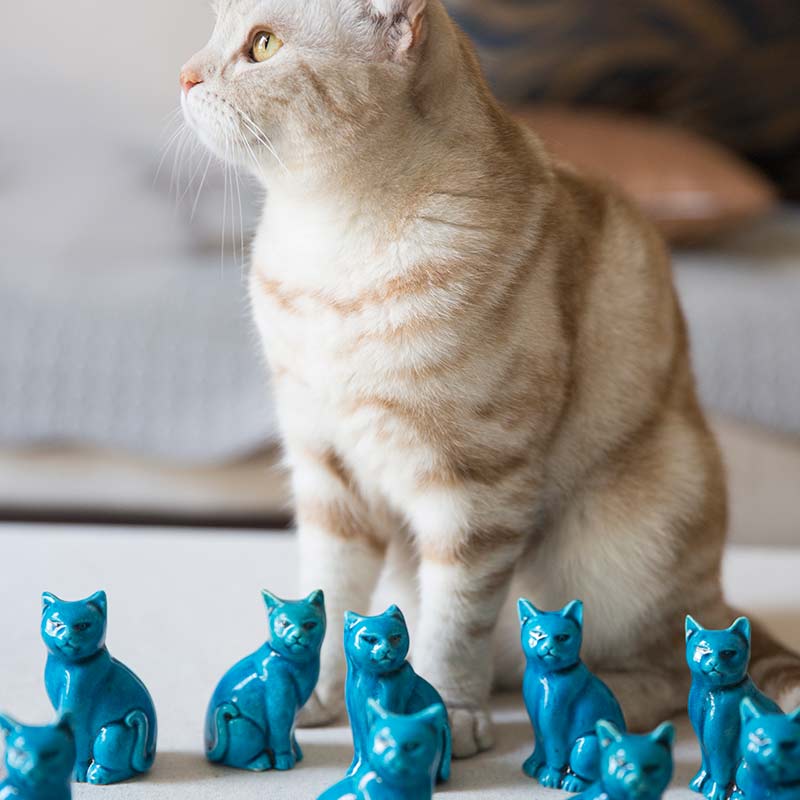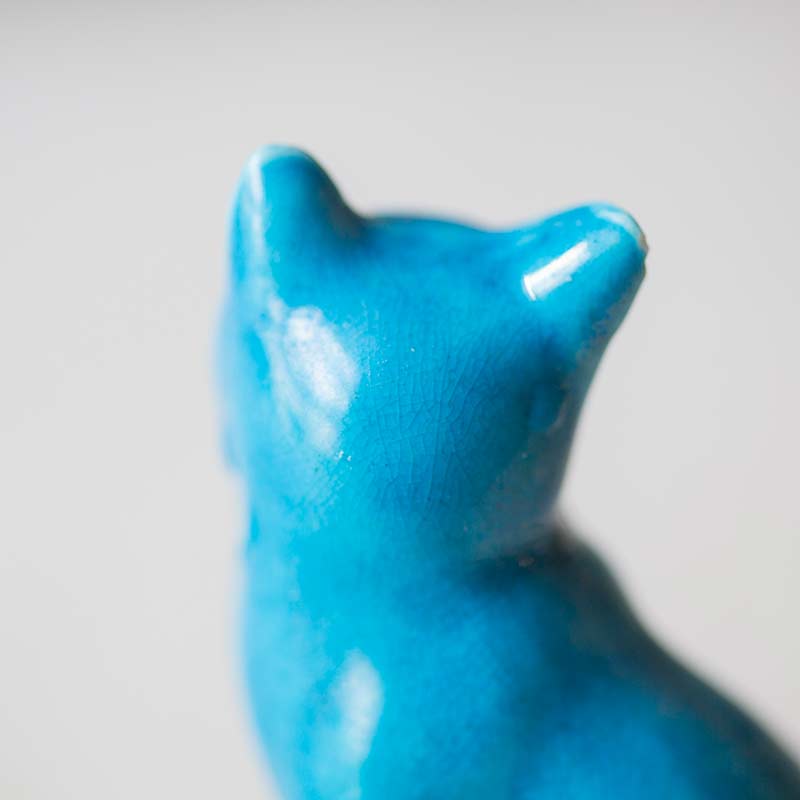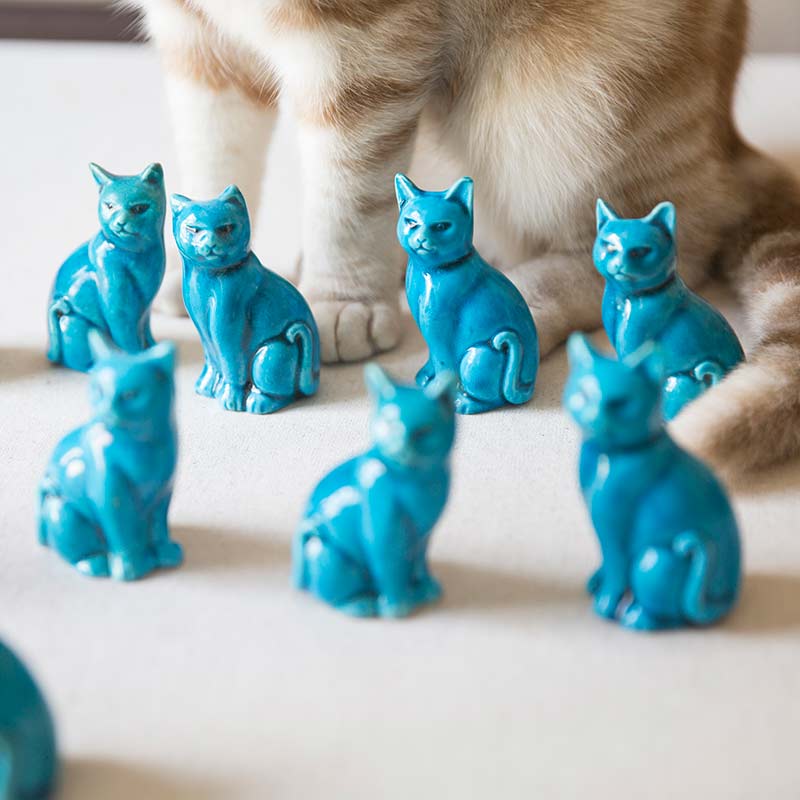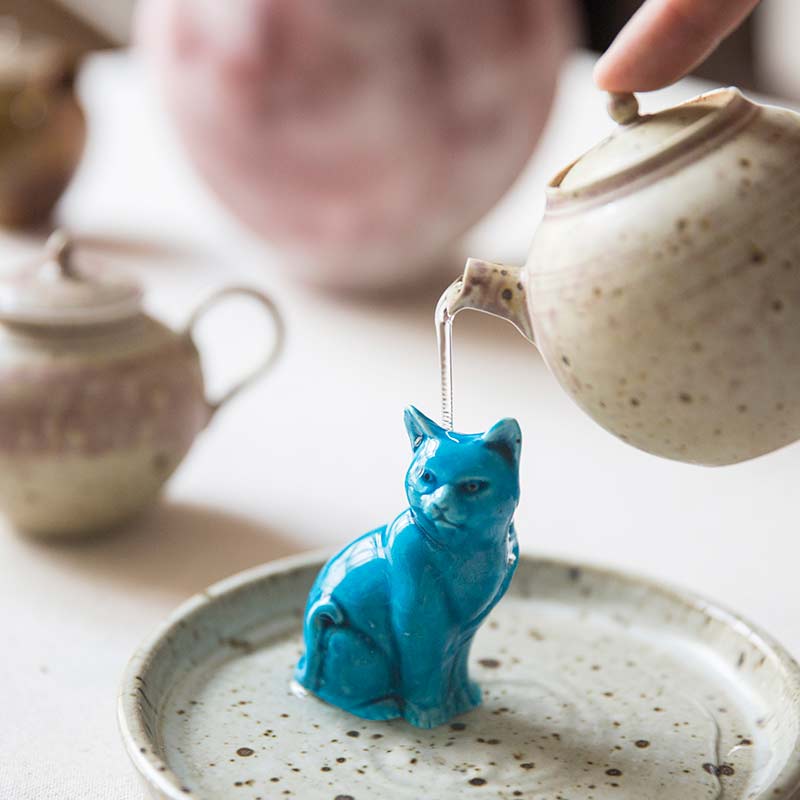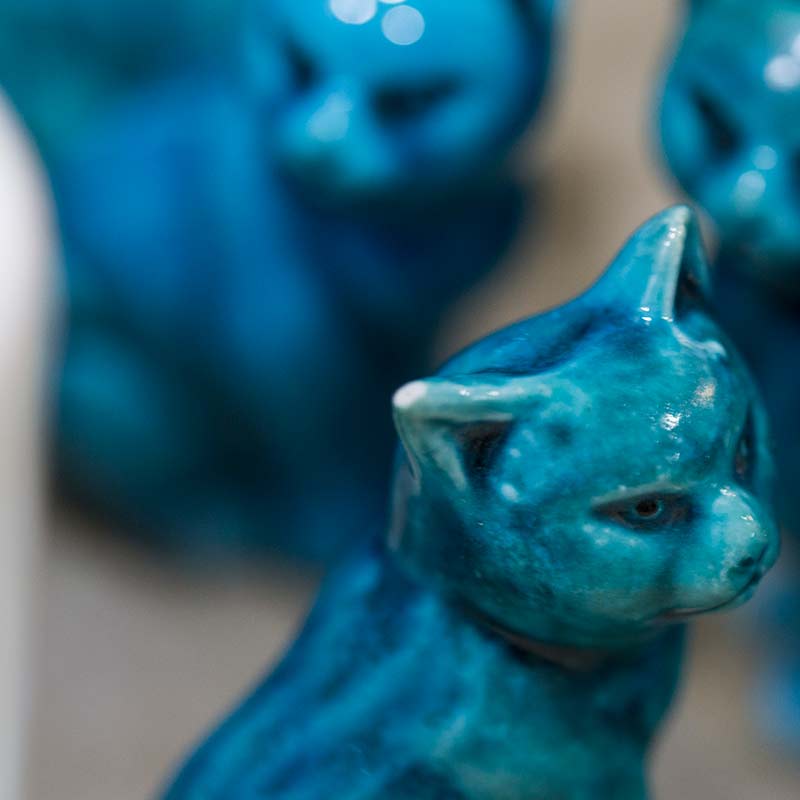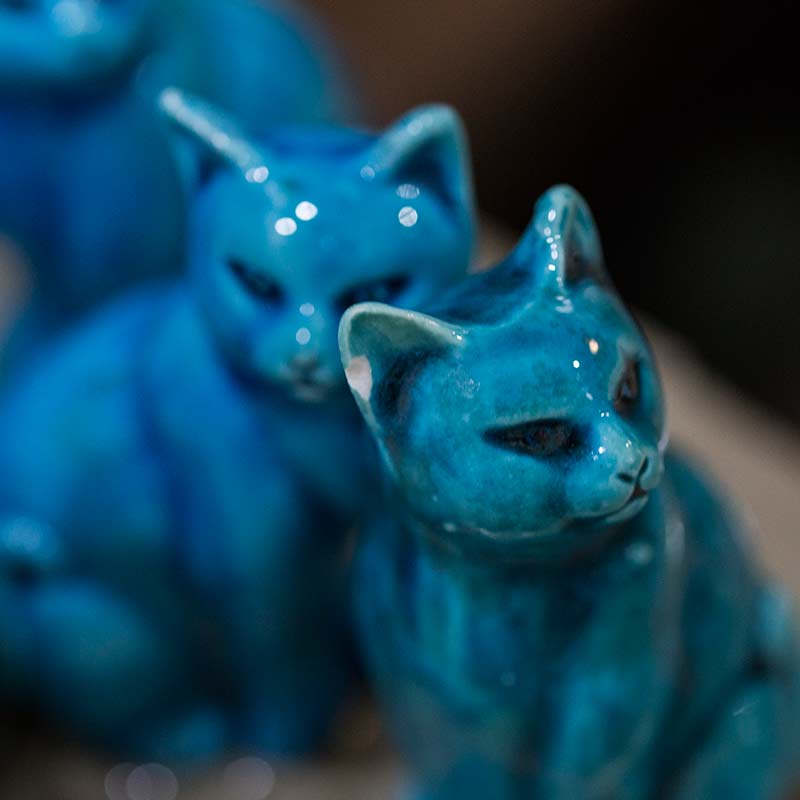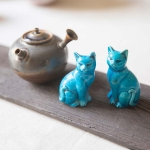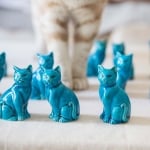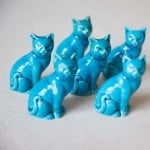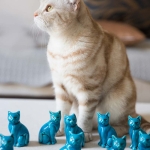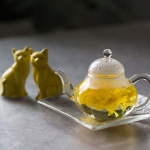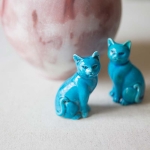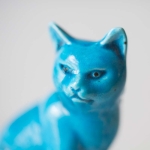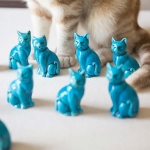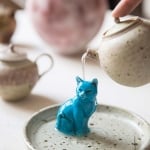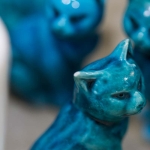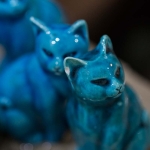 80s Antique Blue Cat Teapet
$19.00 – $26.00

Description
Additional information
Description
These smurf-blue (and now yellow too!) cat tea pets are cousins to our smaller Blue Horse tea pets and feature the same glaze. Produced for export during the 70s and 80s, these pieces are now antique dead stock and in limited supply.
Are the smiling or are they frowning? We can't tell, but either way, their piercing gaze indicated that they're not too impressed with the way us humans lap up tea, and will probably knock your cup off the table when you're not looking – or fall over trying.
These ceramic figures come in 2 poses, facing left and facing right, which will be sent randomly. Orders of 2 (or multiples of) will be sent as a pair, with one of each.
Please note that these are antique pieces that have been stored for several decades, therefore exact colour/shade of blue may vary from one piece to another and may or may not be exactly as pictured. Also, we now have yellow cats available too – we'll add some more pictures of those shortly, but if you're in need of more to make an informed decision, just let us know.
Pictured next to Bitterleaf executive director of naps and resident Scottish fold, Chewie, for scale.
Please note that some cats may have minor chips, usually on the ears (pictured). This is unavoidable for delicate ceramics that have been stored for decades, such as these.
Additional information
| | |
| --- | --- |
| Weight | 65 g |
| Dimensions | 3.5 × 5 × 7.5 cm |