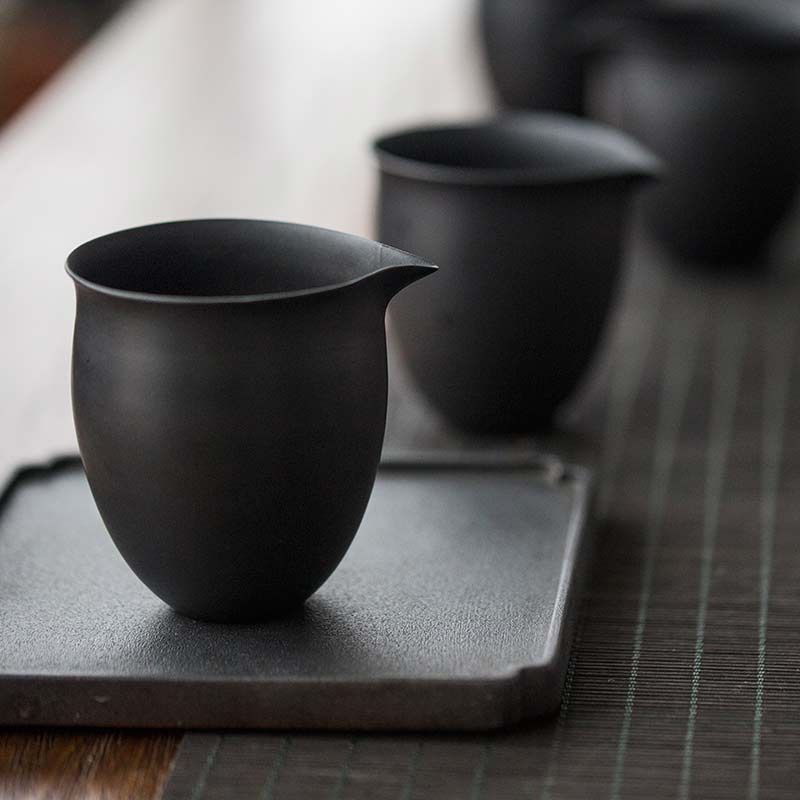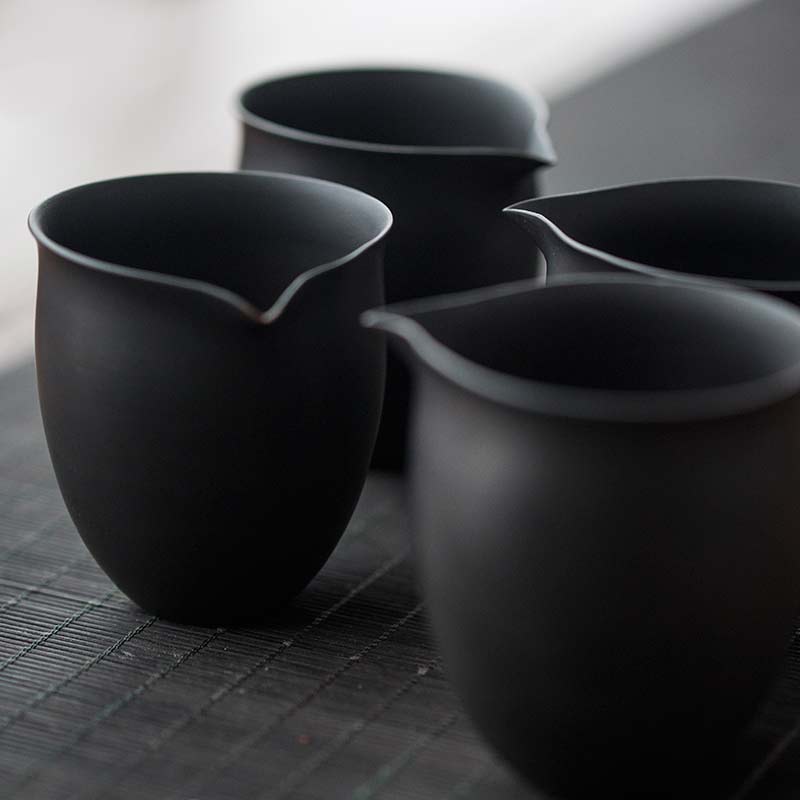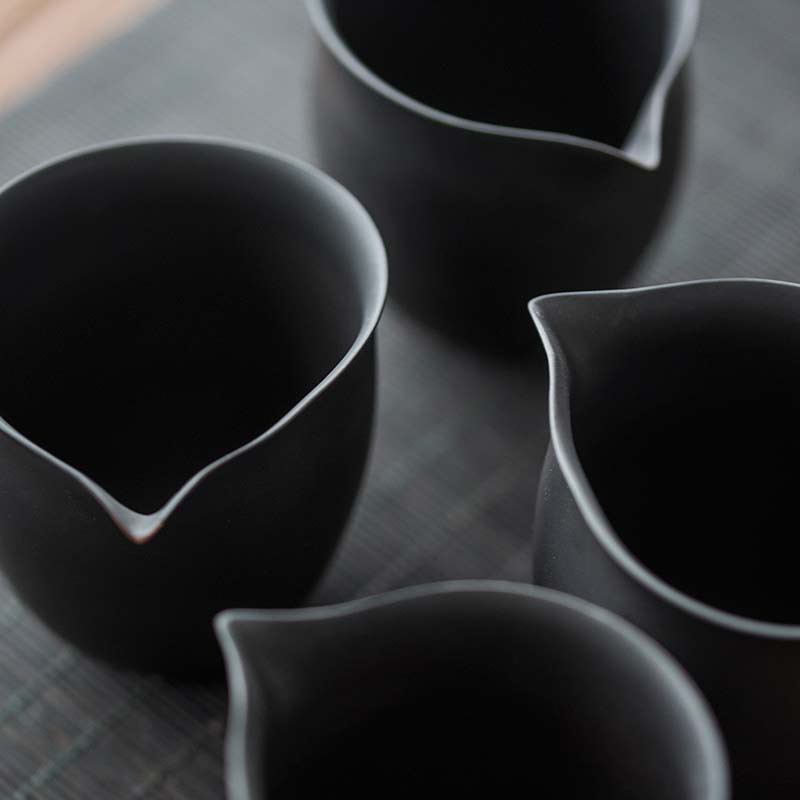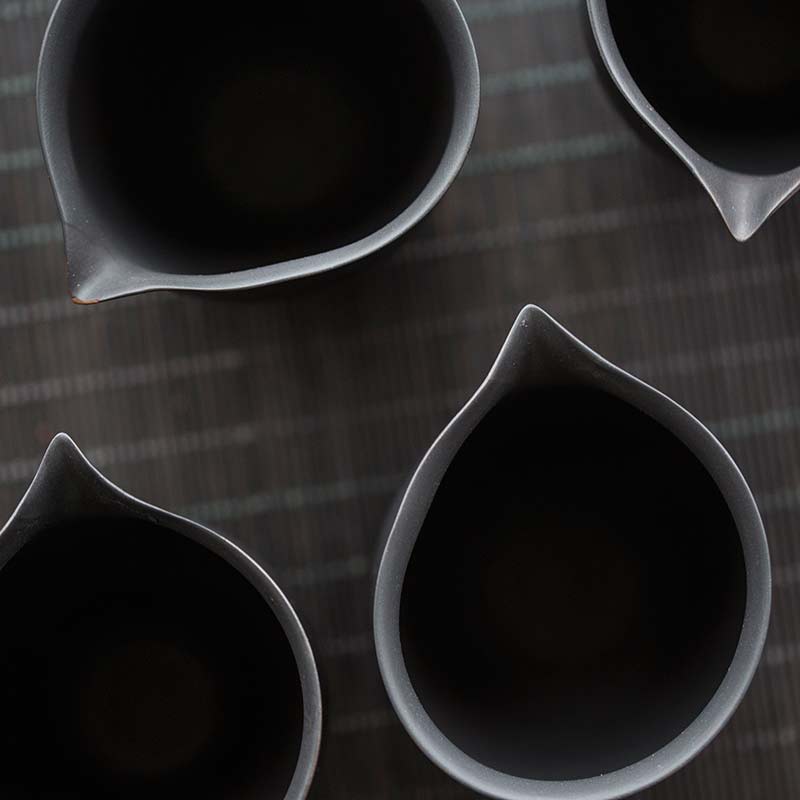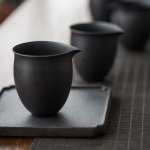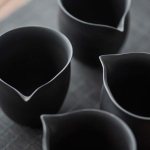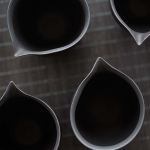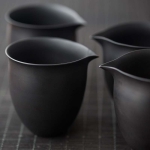 Hawk Jianshui Zitao Gong Dao Bei Purple Clay Fair Cup
$32.00
Earn 320 Tea Miles
Description
See How It Pours
Recommended Care
Additional information
Description
Our "Hawk" zitao gong dao bei has returned to roost! These fair cups handle exceptionally well, with a razor like pour. Each pour can be controlled to the drop, with no spillage or dripping. The shape of the cup is contoured and asymmetrical (please see the top-down picture as an example), making it very comfortable to hold without risking burning your hand.
Since these are all handmade items, there may be slight variations in shape, size and colouring, however we have made efforts to make sure these cups are as similar as possible from one to another.
These gong dao beis are made from 100% Zitao Purple Clay from Jian Shui and hold approximately 190-215ml of liquid. These pieces do vary in size and we unfortunately can not offer exact sizes on request.
As this is made from a porous clay, we recommend designating it for a specific type of tea.
Please note that these pieces are handmade and therefore small variation in colour or appearance may occur from one to another.
Please see the "recommended care" tab above for more information regarding our standards for selection and quality.
As with any new purple clay teaware, it's recommended to first "season" it with the type of tea you plan to use it for. For this cup our basic recommendation is:
Check for clay deposits and scrape gently with a wooden or bamboo stick.
Place the cup in boiled water and allow to sit for 30-60 minutes.
Remove the cup and allow it to dry
Using your previously boiled water, add some new or used tea leaves that you plan to use this cup for, boil, add the cup then allow it to sit for another 30-60 mins.
Rinse with regular water and allow to dry
Your cup is ready to be used!
After seasoning, it's advised to designate the gong dao bei for one type of tea (raw puer, ripe puer, oolong, black tea, etc) as it will slowly absorb the flavor and characteristics of the tea you use it for. If for some reason you use it with another type of tea, don't worry. Your cup is not ruined or tainted. However, one thing you should definitely not do is use soap or anything other than water to wash or rinse your zitao teaware. If it absorbs the properties of tea over time, it will also absorb anything else you put in it, especially anything perfumed or scented.
---
Please note that all of our zitao purple clay pieces are handmade, therefore there may be slight differences in appearance, shape and size from piece to piece or batch to batch. We make every effort to ensure consistency amongst all pieces, as well as only carry pieces that are free of major or noticeable defects.
Additional information
| | |
| --- | --- |
| Weight | 115 g |
| Dimensions | 7.5 × 7.5 × 8.5 cm |