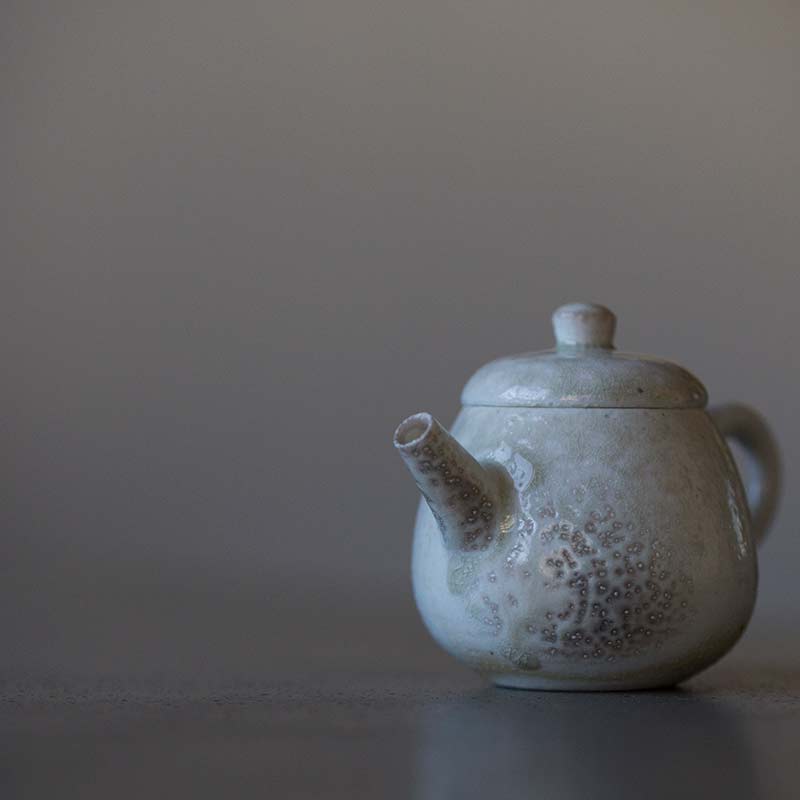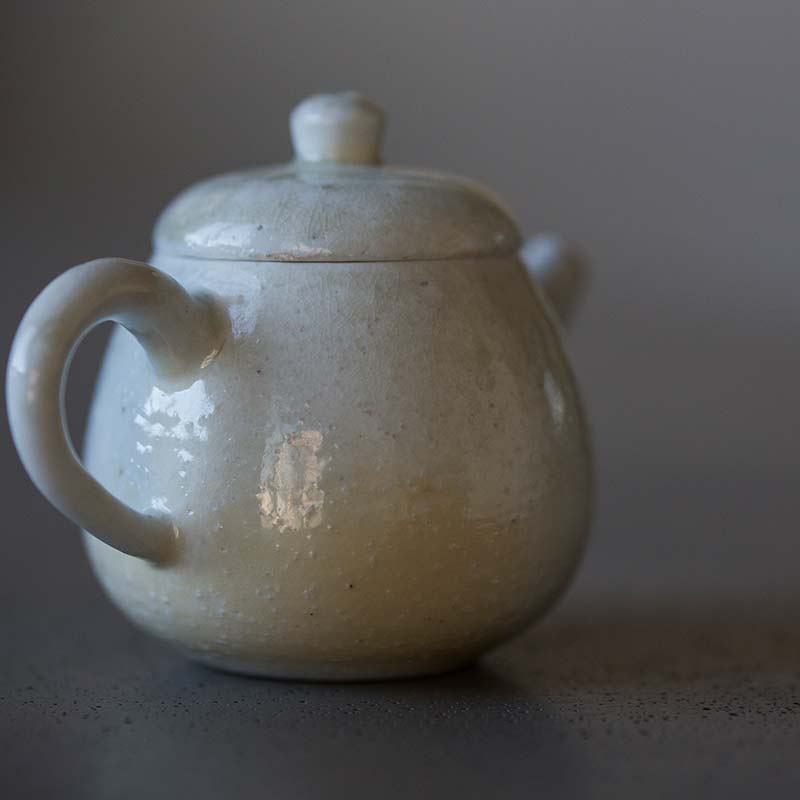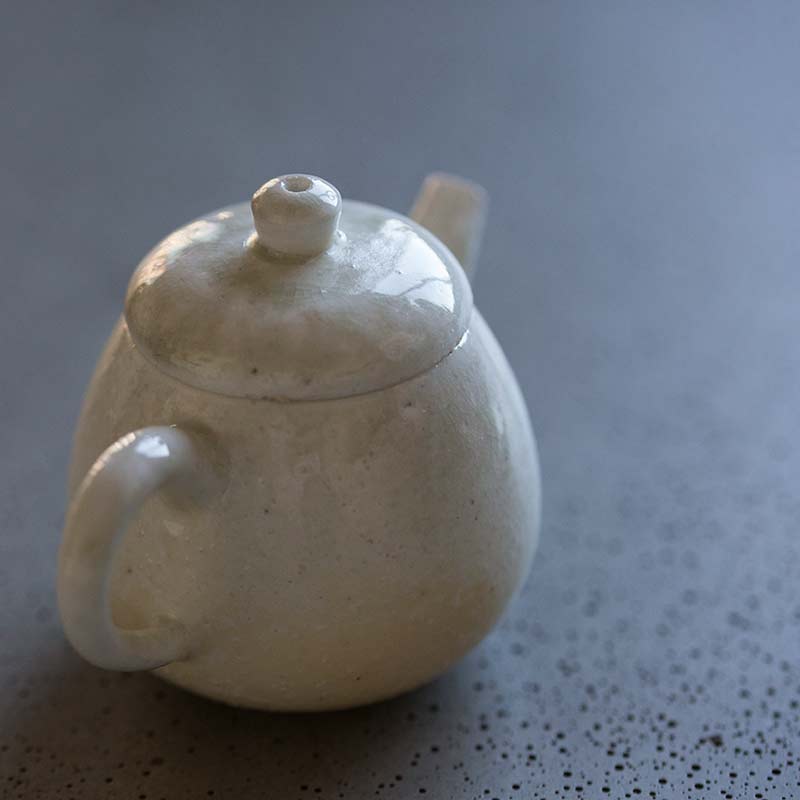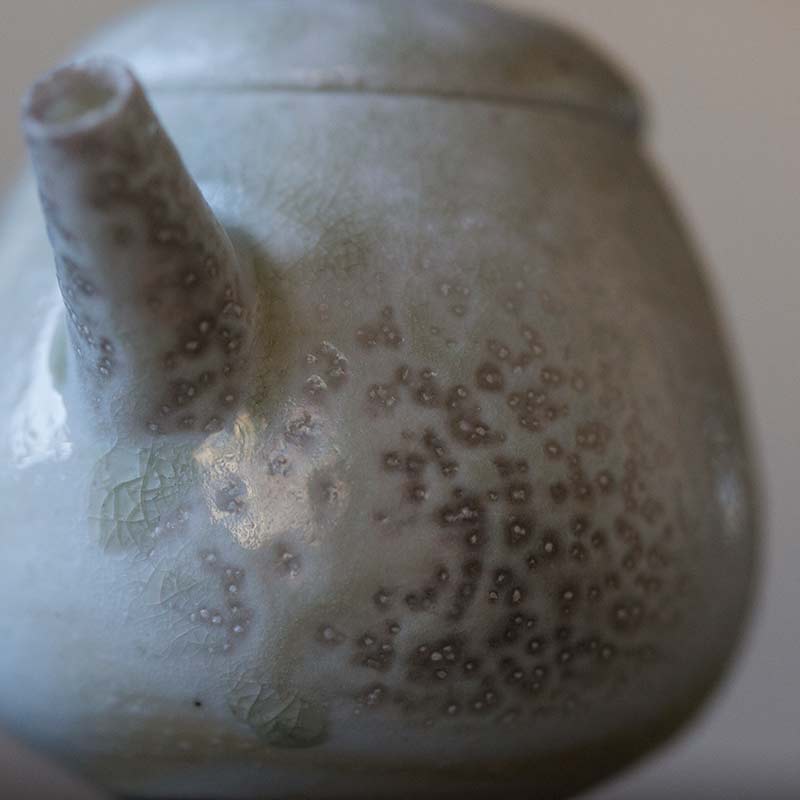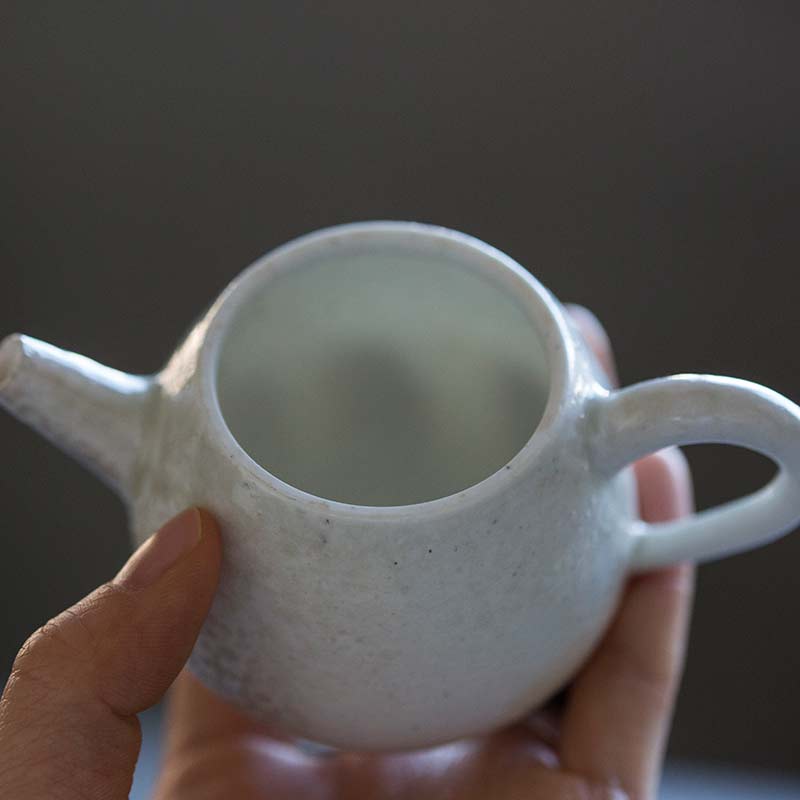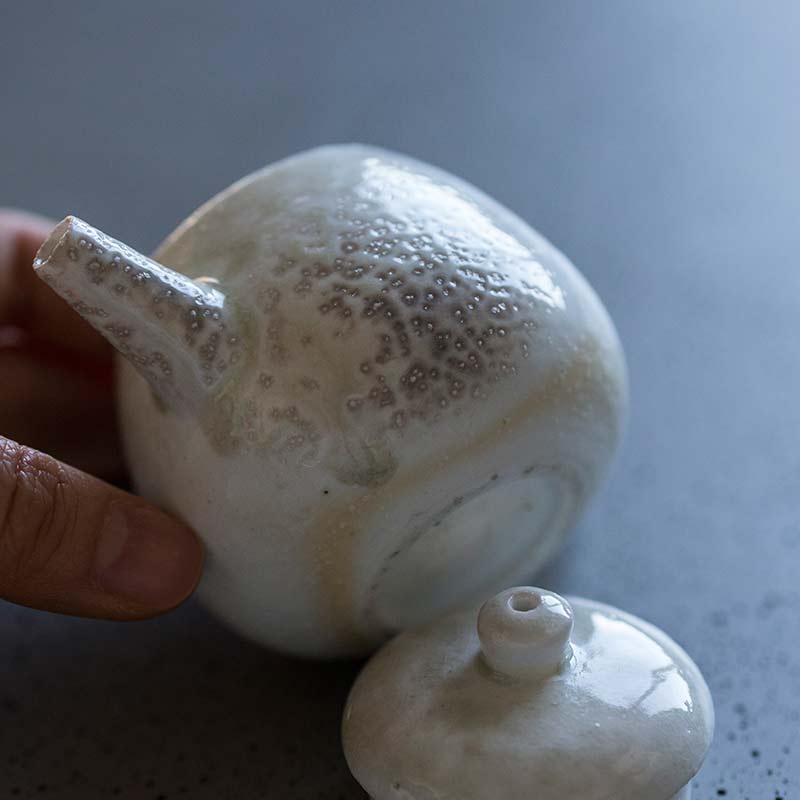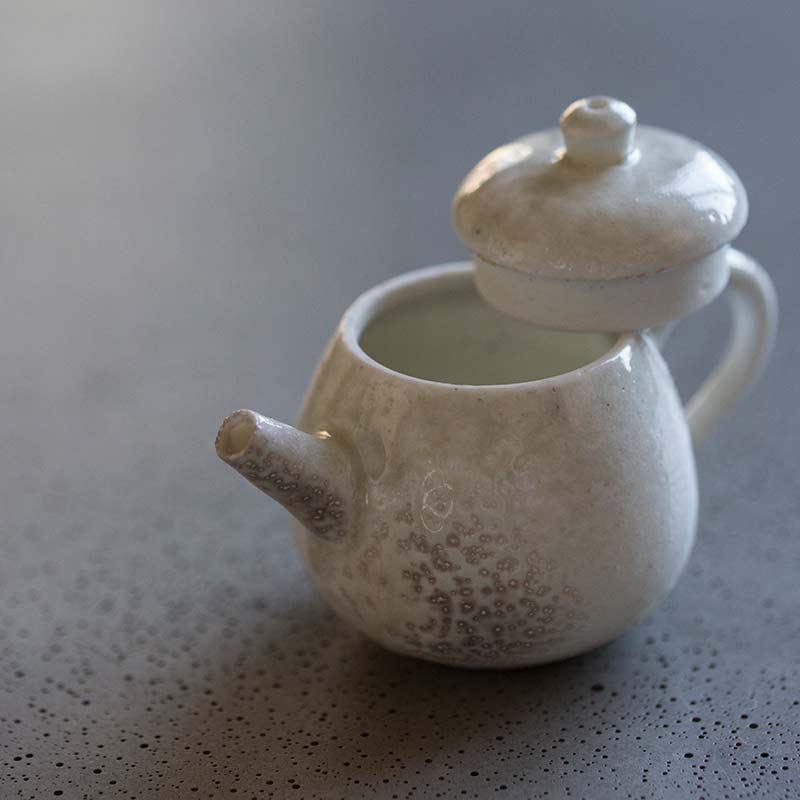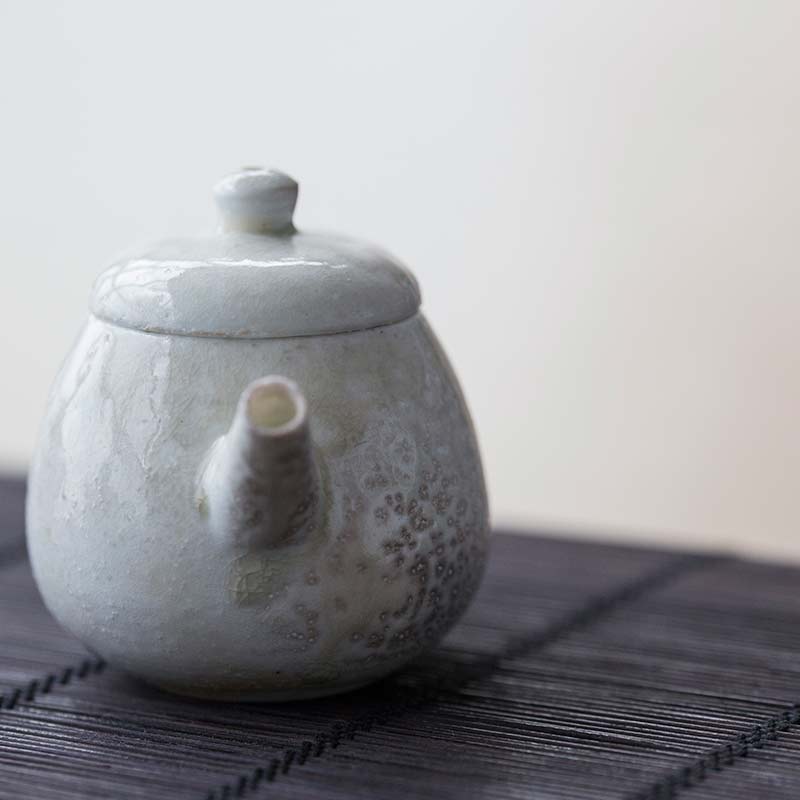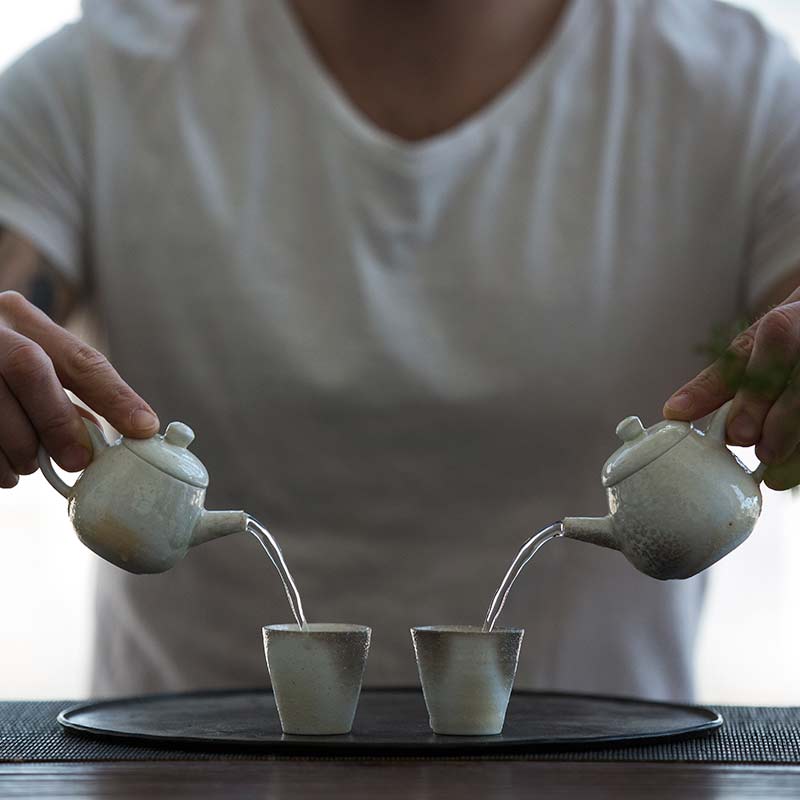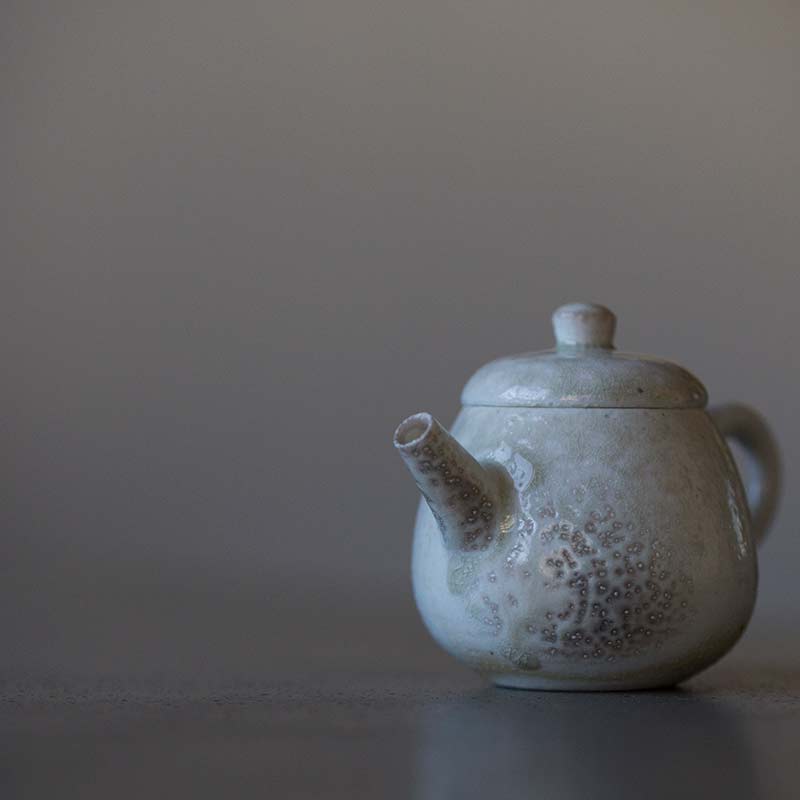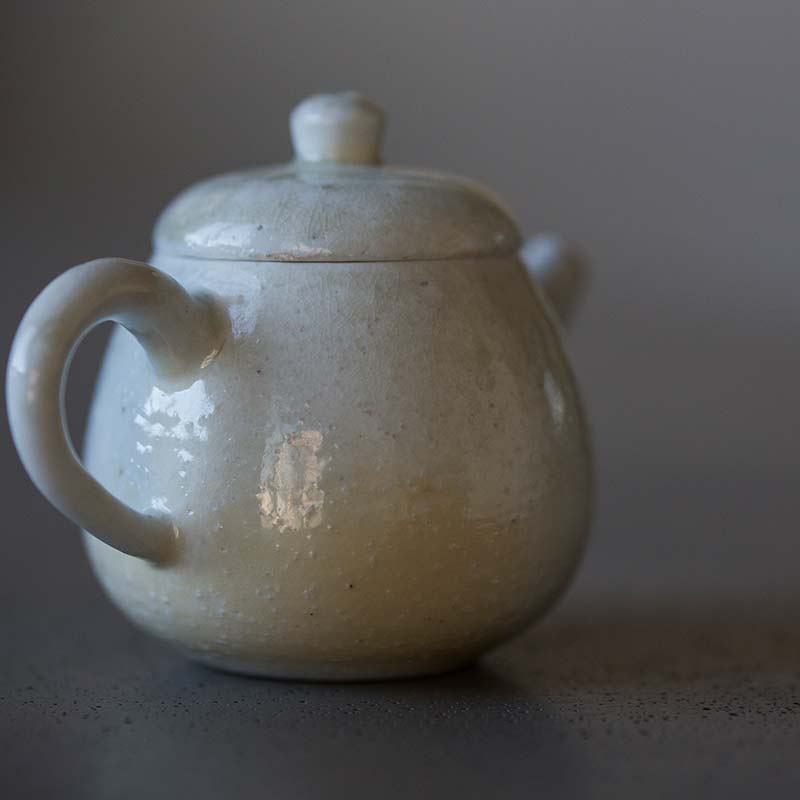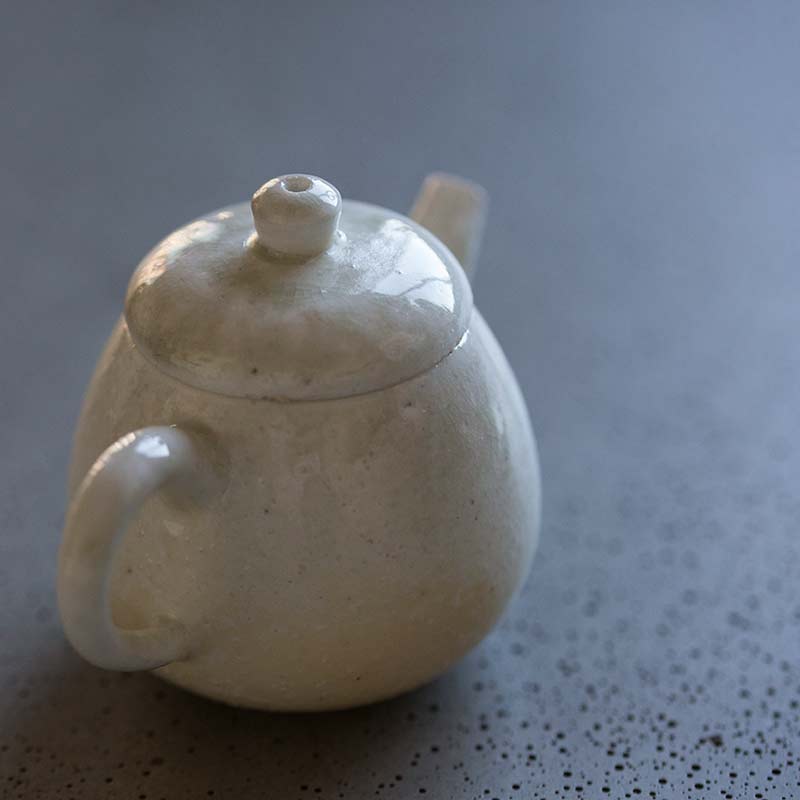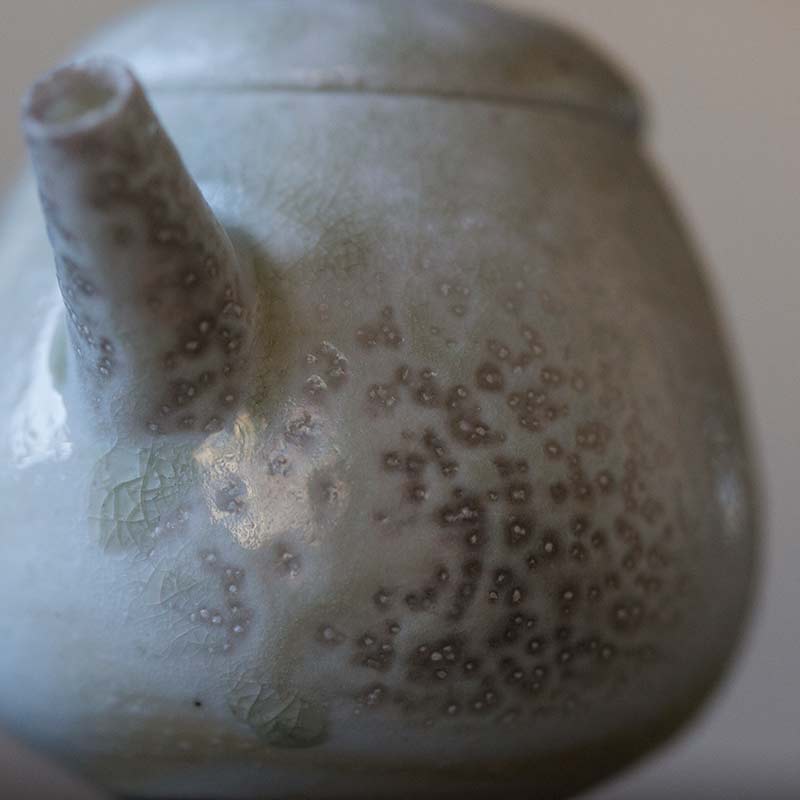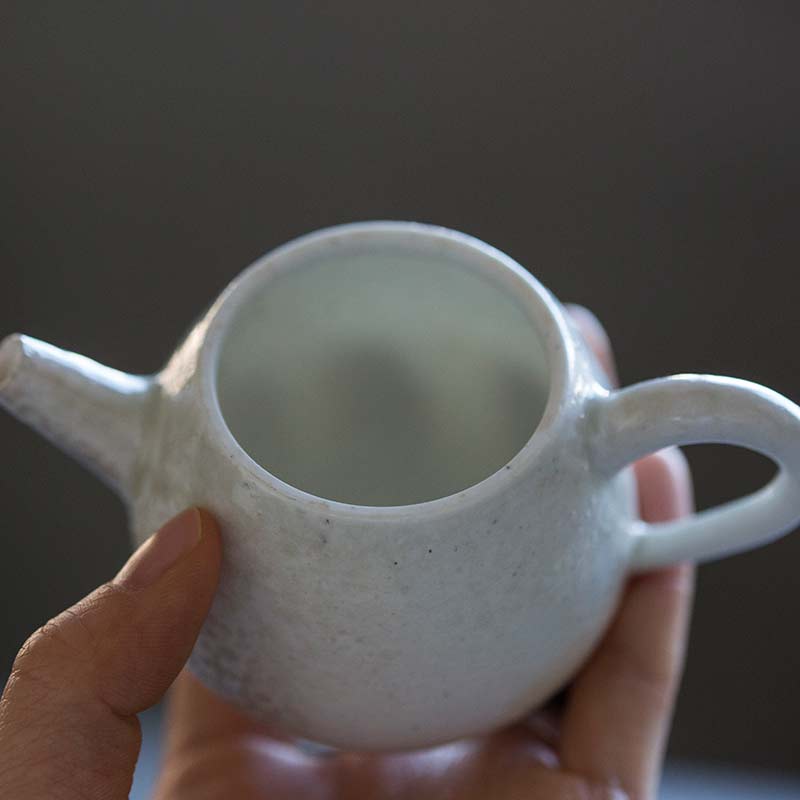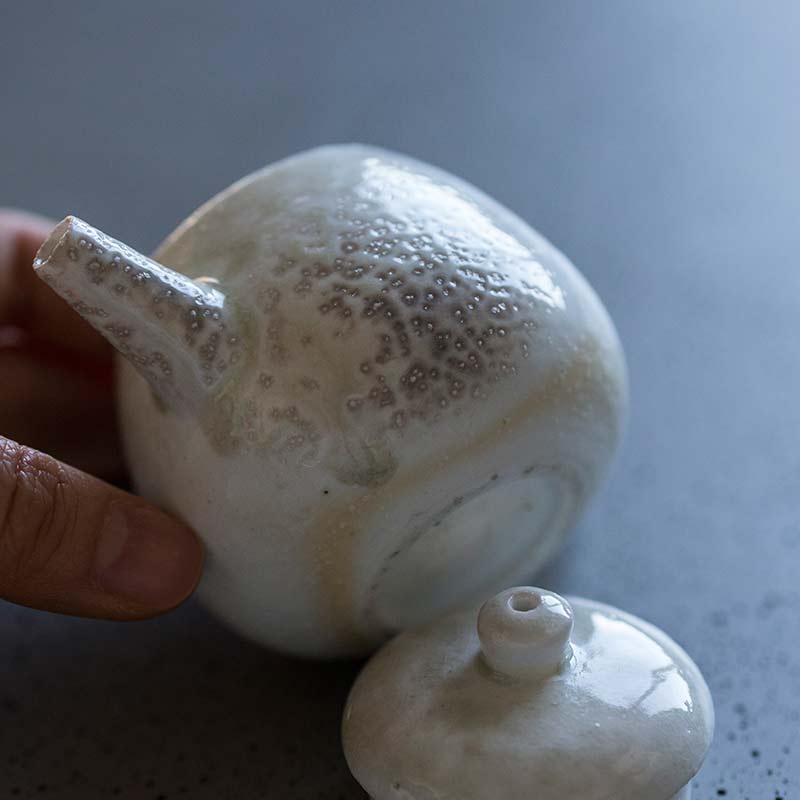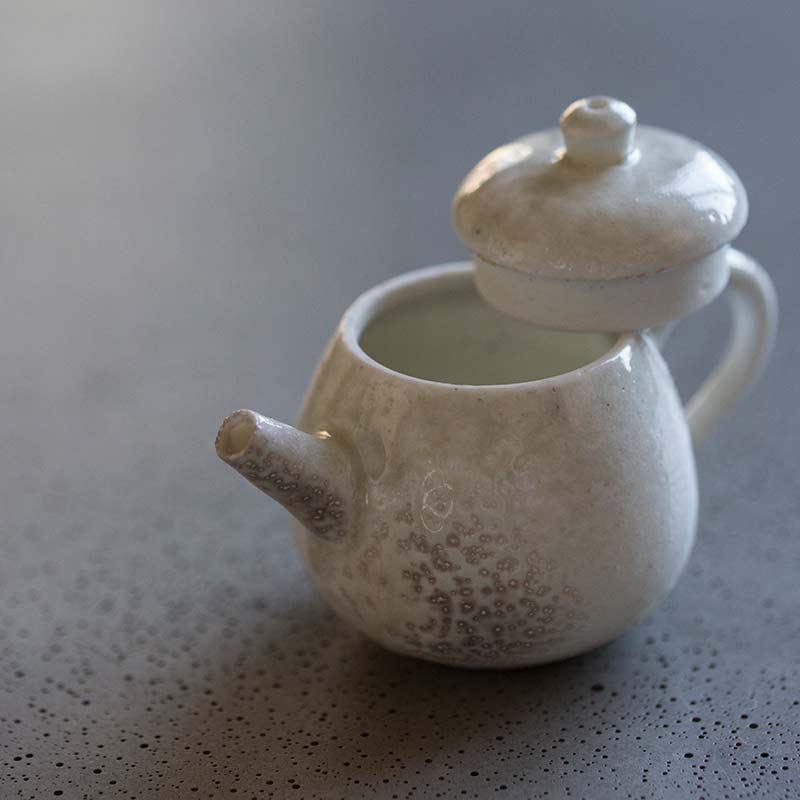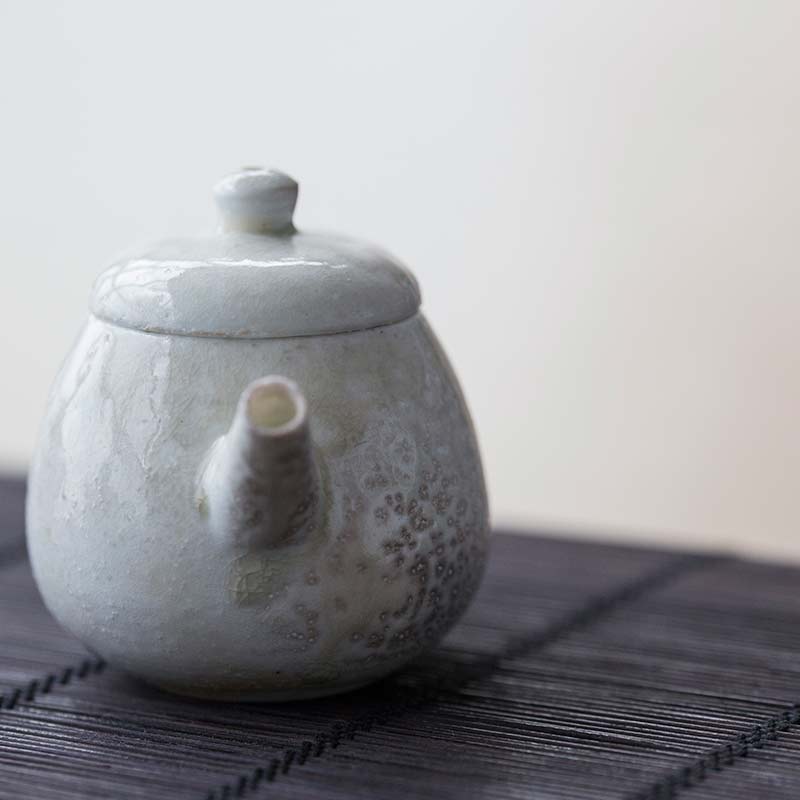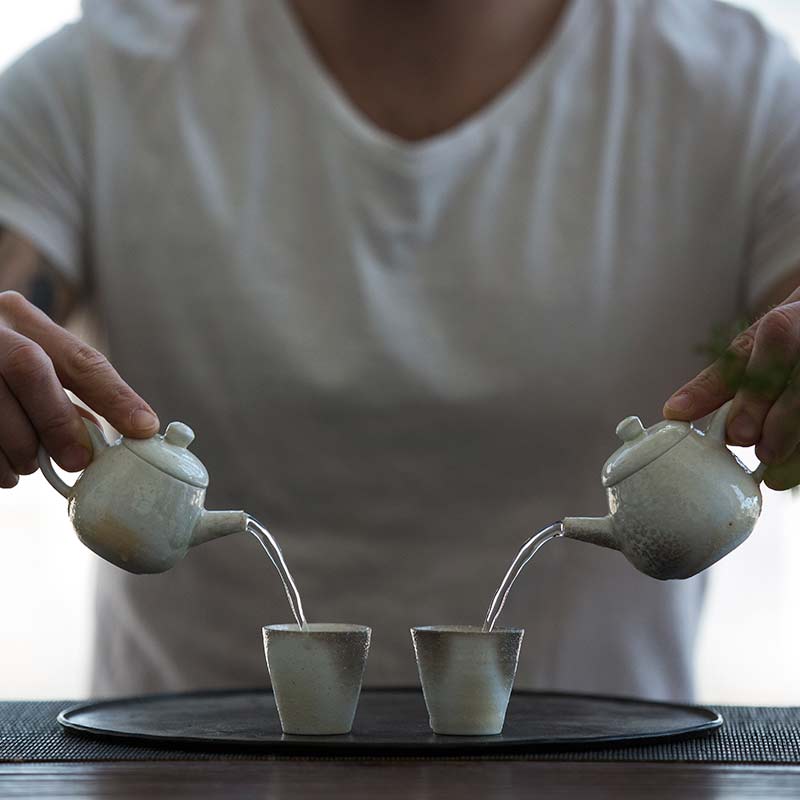 Sublime Wood Fired Teapot – Yue
$230.00
Earn 2300 Tea Miles
Description
Additional information
Description
As with the other pieces from this series, this unglazed, wood fired teapot features an understated, yet refined appearance, with a white base and smoky colour. As the artists put it themselves, the teapot should be a vessel for tea, not something loud or distracting on the tea table.
This teapot holds approximately 105ml of liquid and has a fast pour of ~7 seconds.
Although this teapot is unglazed, it was wood-fired at a very high temperature for several days straight, resulting in partially a vitrified surface. Therefore it is up to you whether you want to dedicate this pot to one type of tea or not. According to the artists, this pot is well suited to Yancha, but we have also enjoyed using one ourselves for raw puer (young and aged) and dancong.
These wood fired pieces are the result of years of wood firing experience and purposeful design. We chanced upon meeting the artist-couple behind them during a recent trip to Jingdezhen and instantly found a connection with their work.
Each aspect of the design and creation of these pieces has been considered in order to achieve an elegant result, from mixing their own proprietary clay, to designing and building their own kiln. They liken the creation of their ceramics to a painted trying to paint an image in their head, combining creativity and inspiration with honed skills. With enough time and effort, that image can be realized.
Additional information
| | |
| --- | --- |
| Weight | 110 g |
| Dimensions | 11.5 × 6.5 × 7 cm |