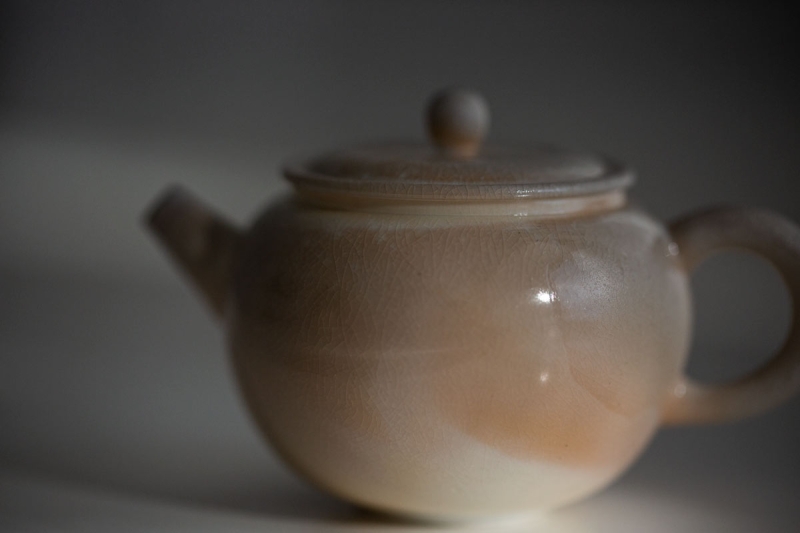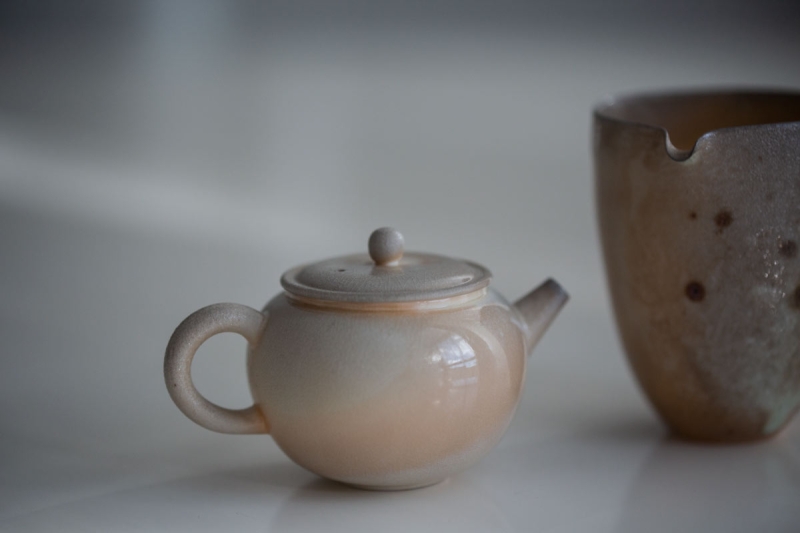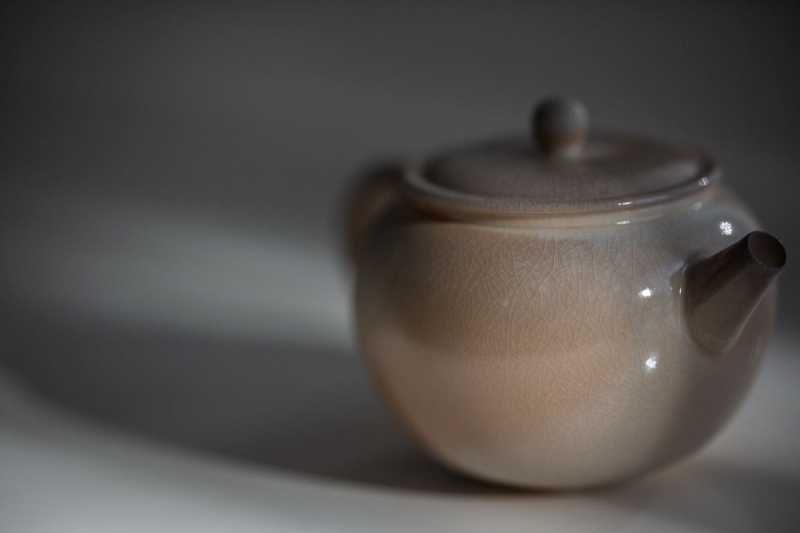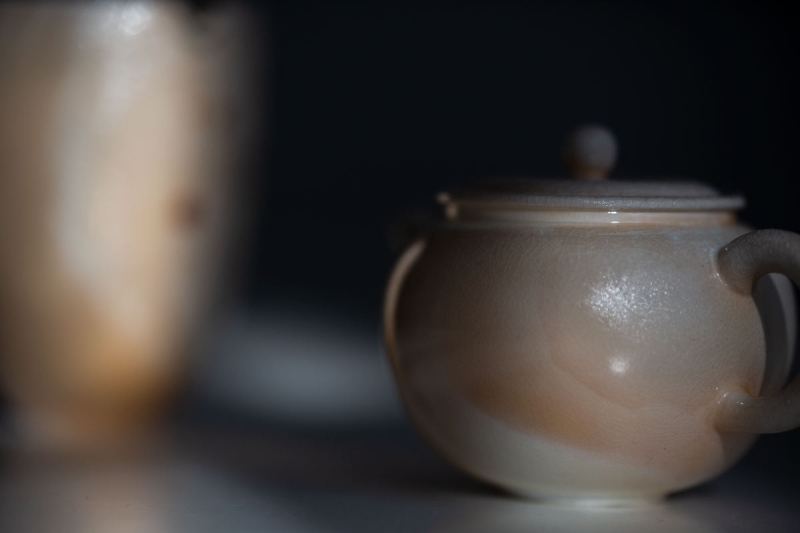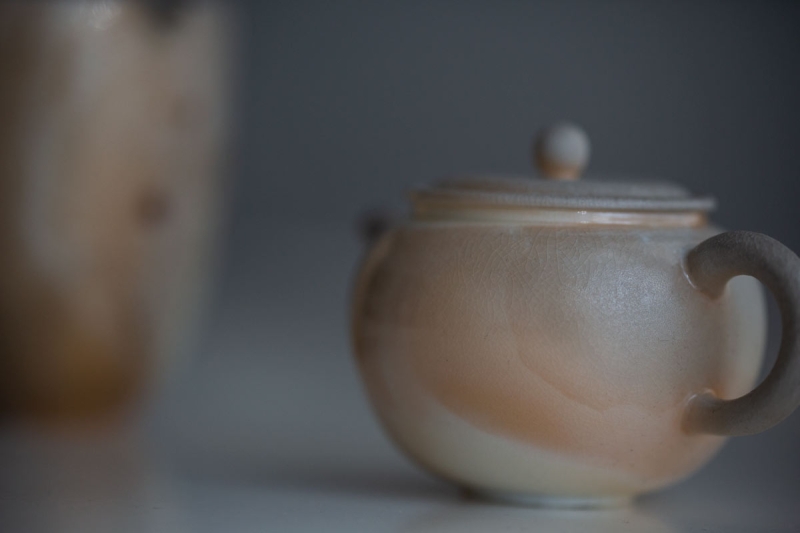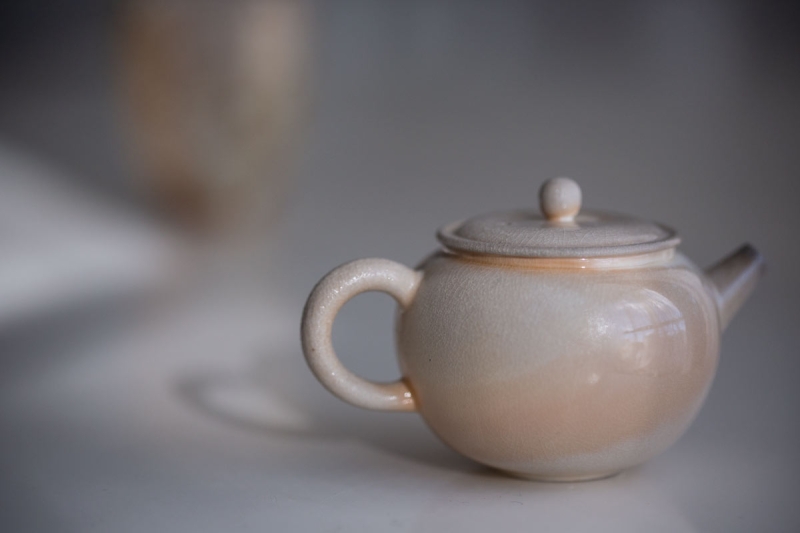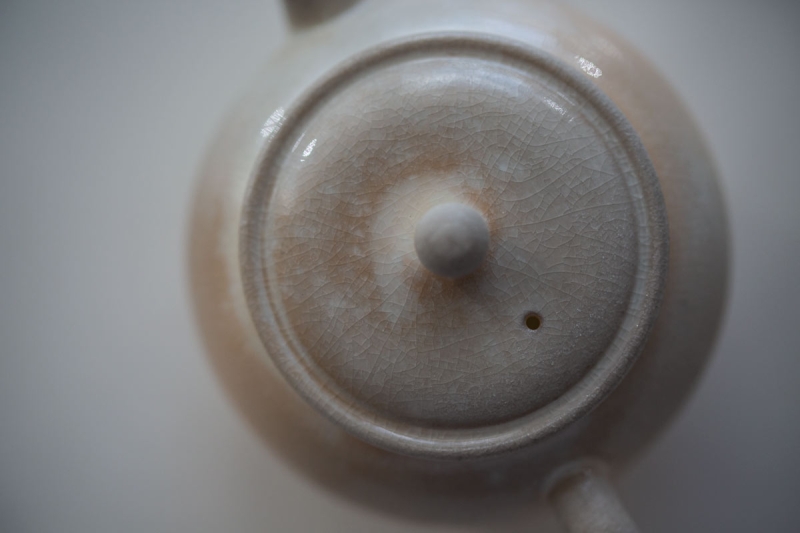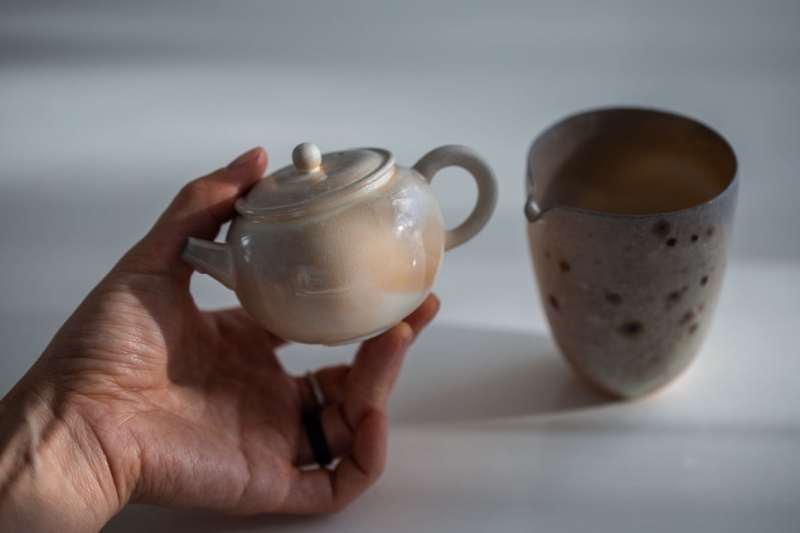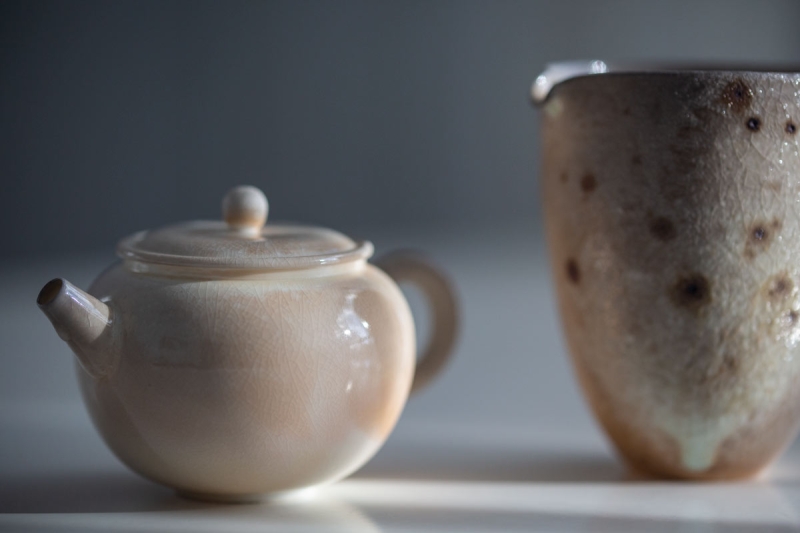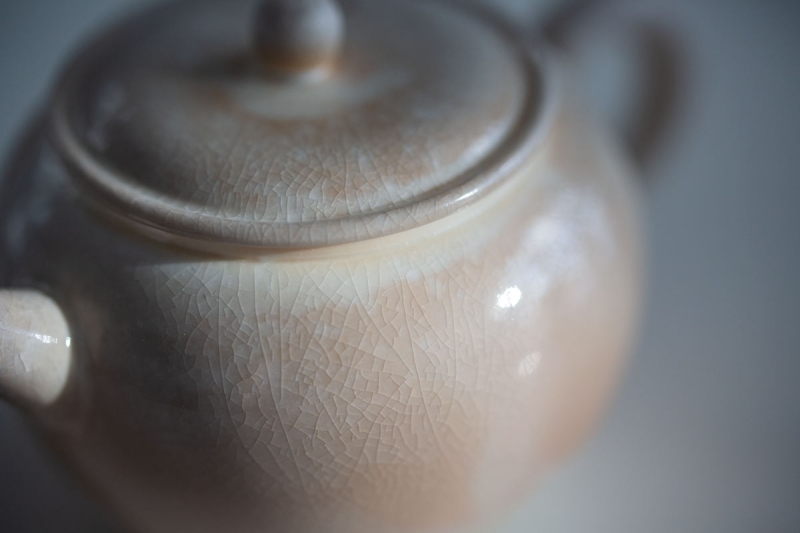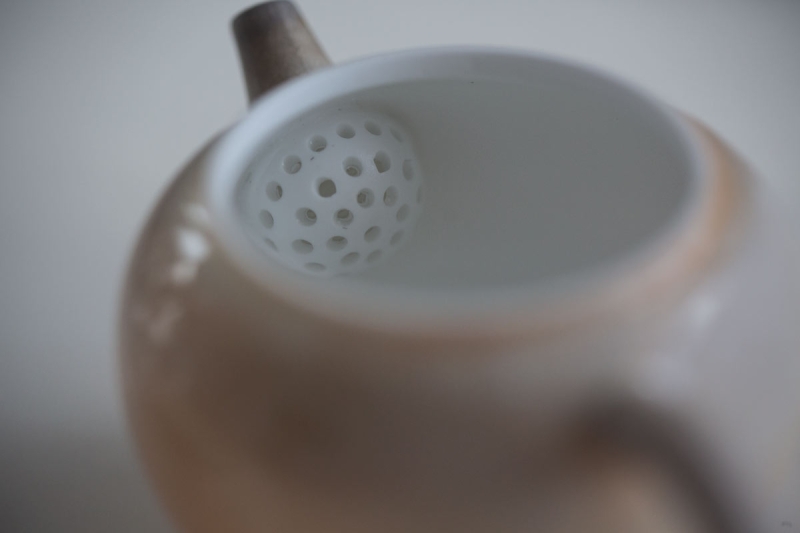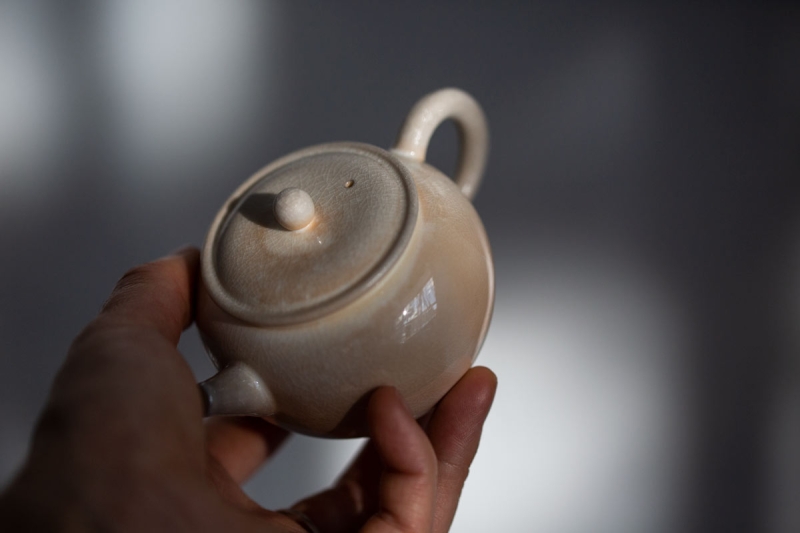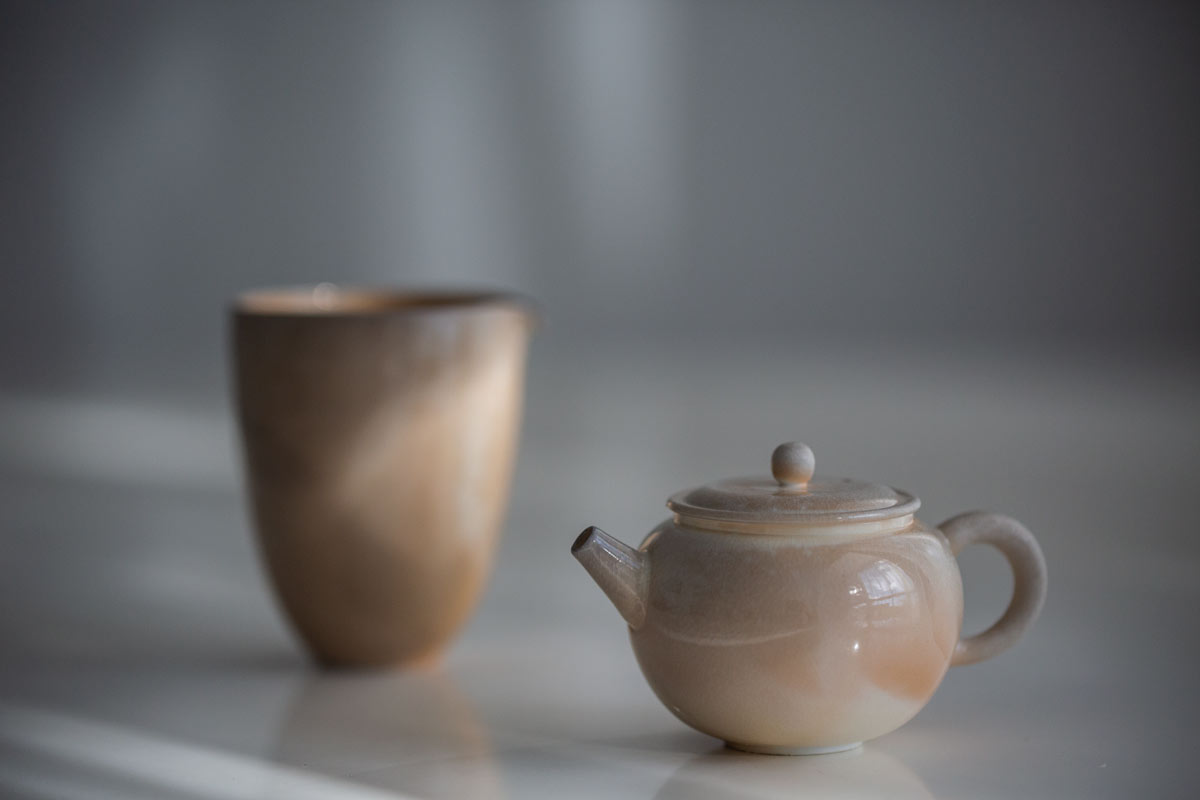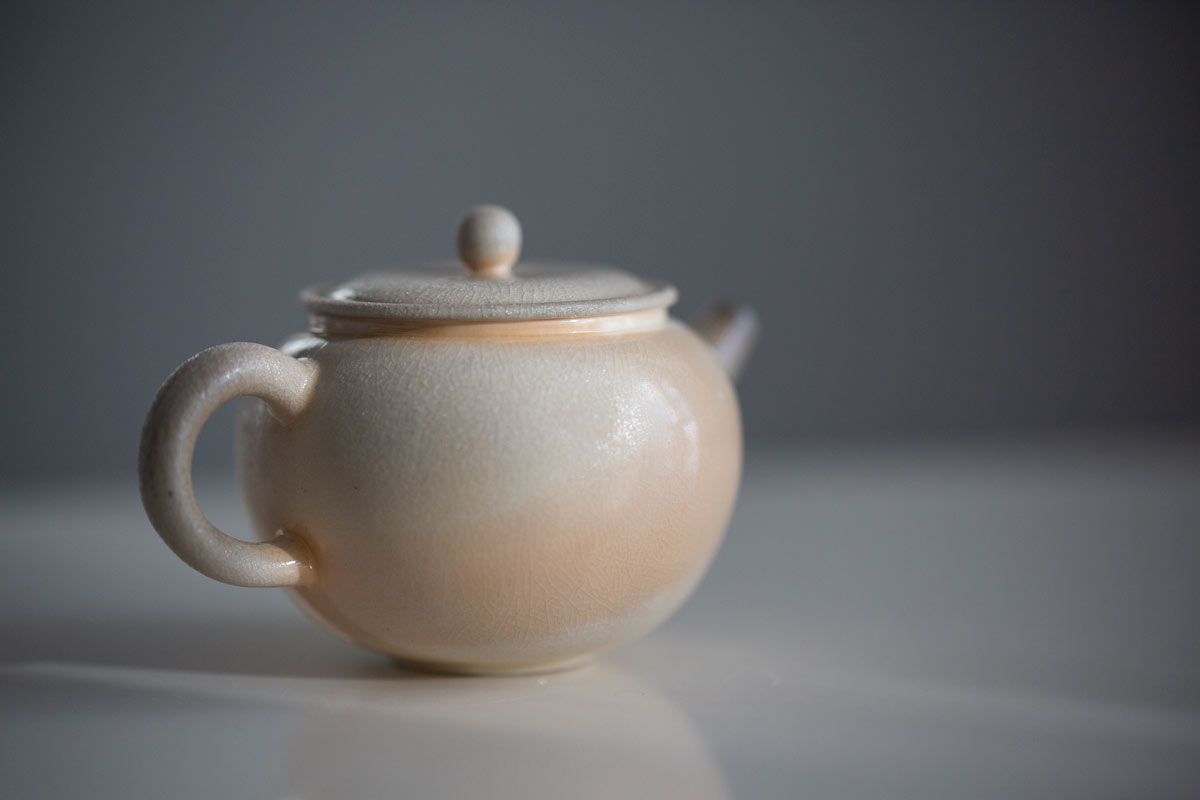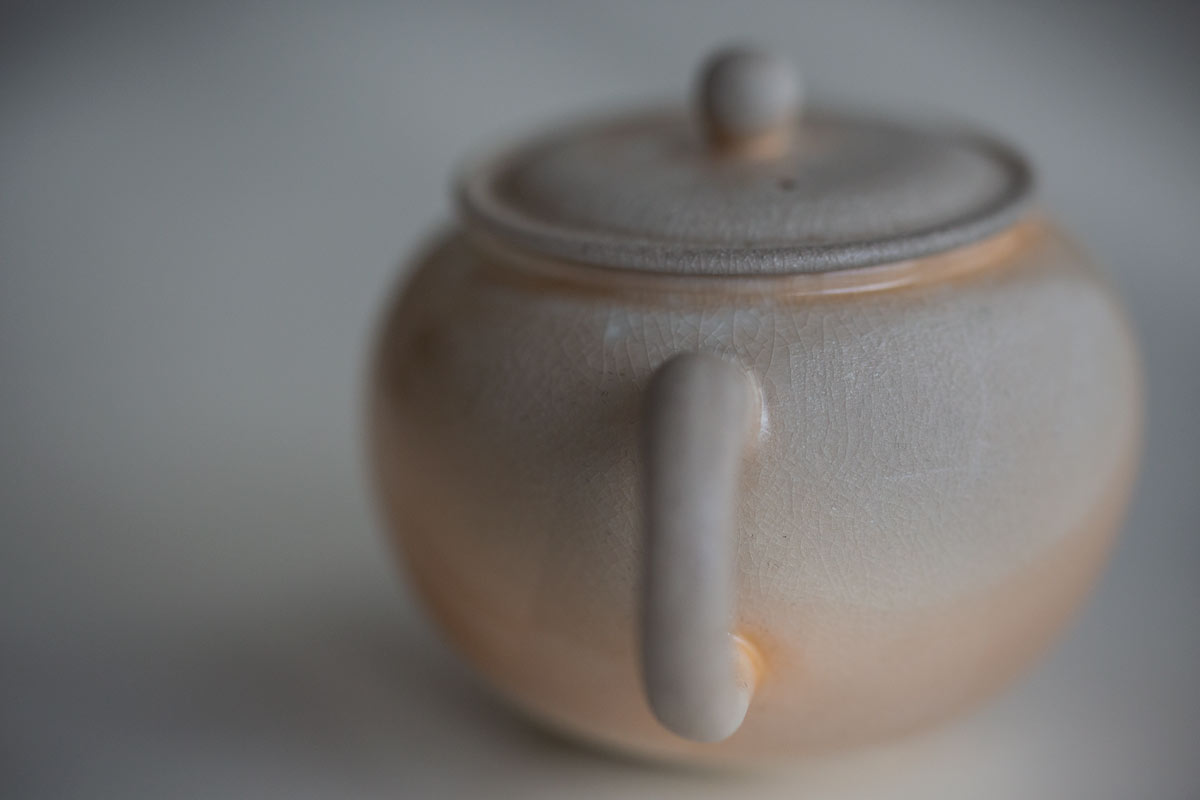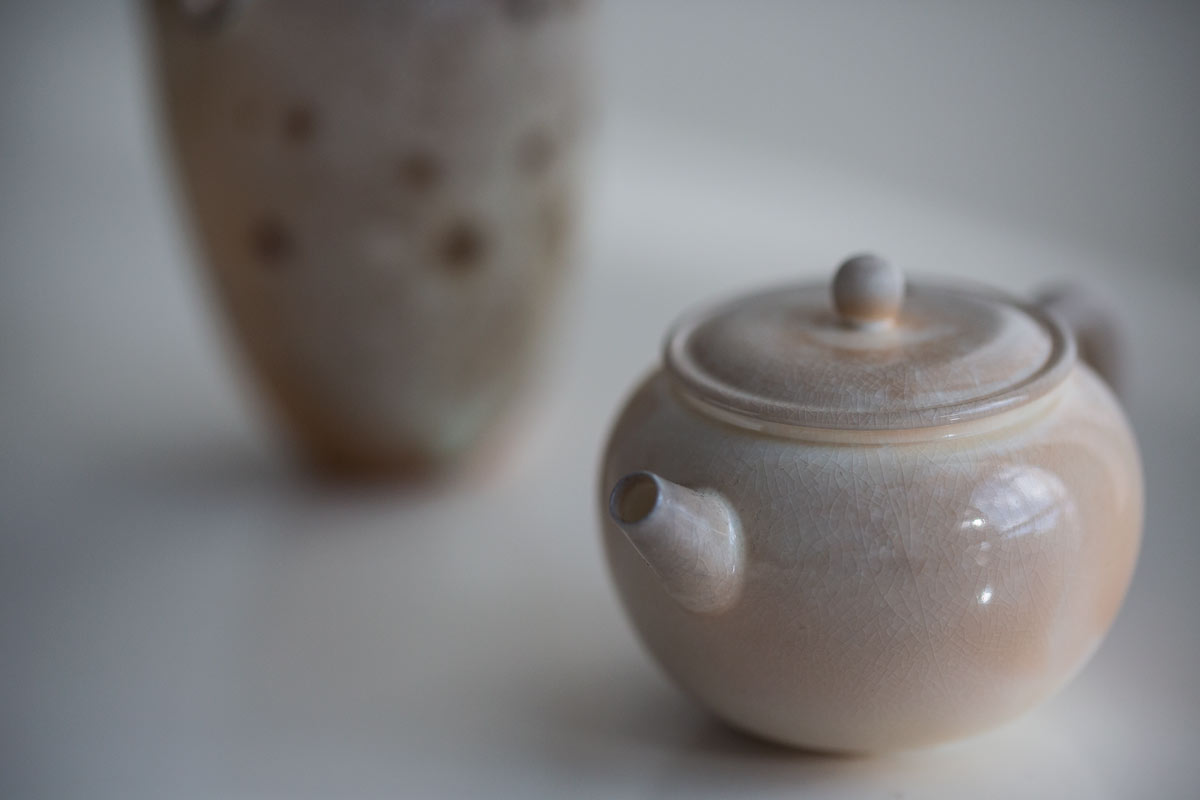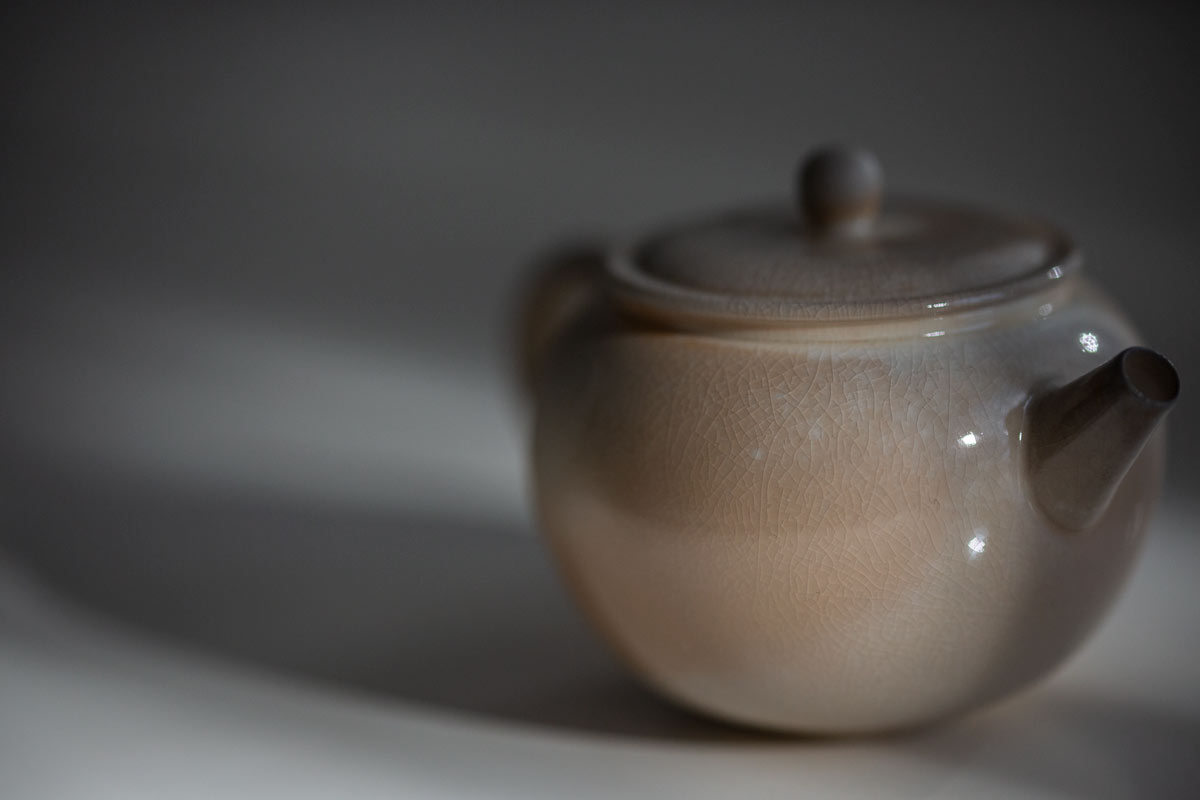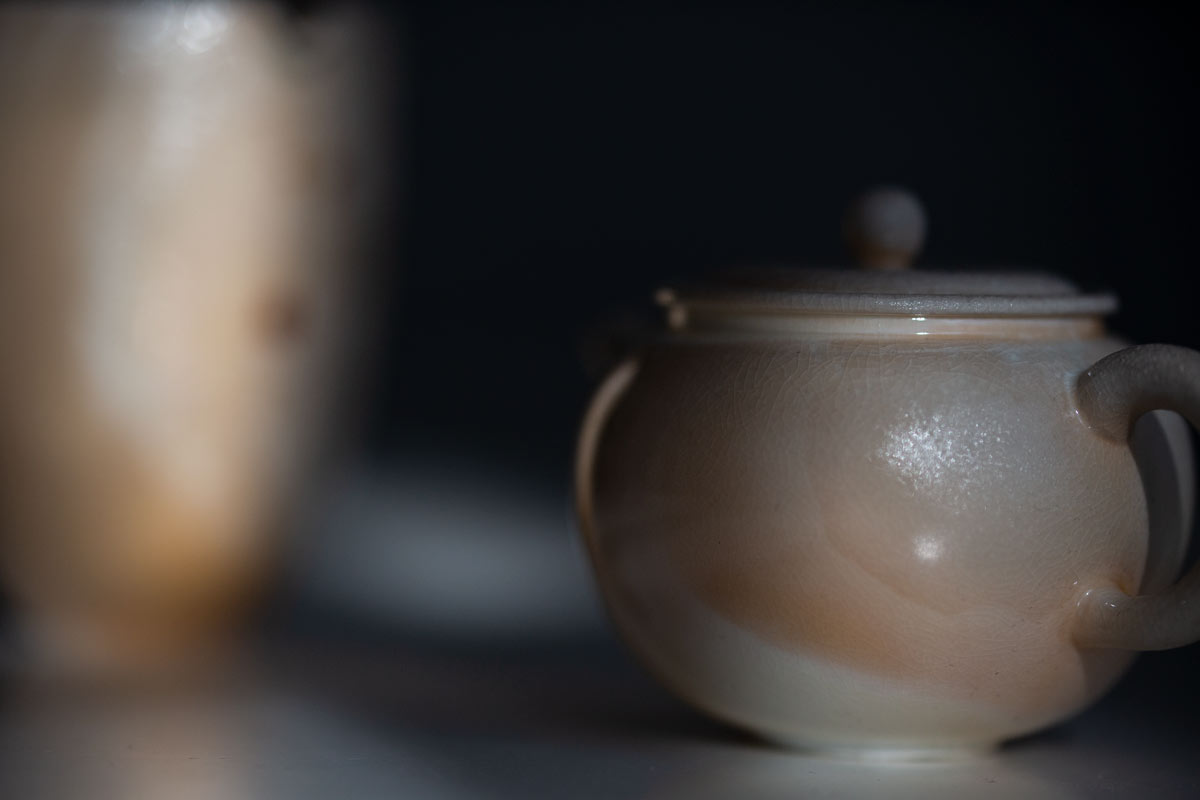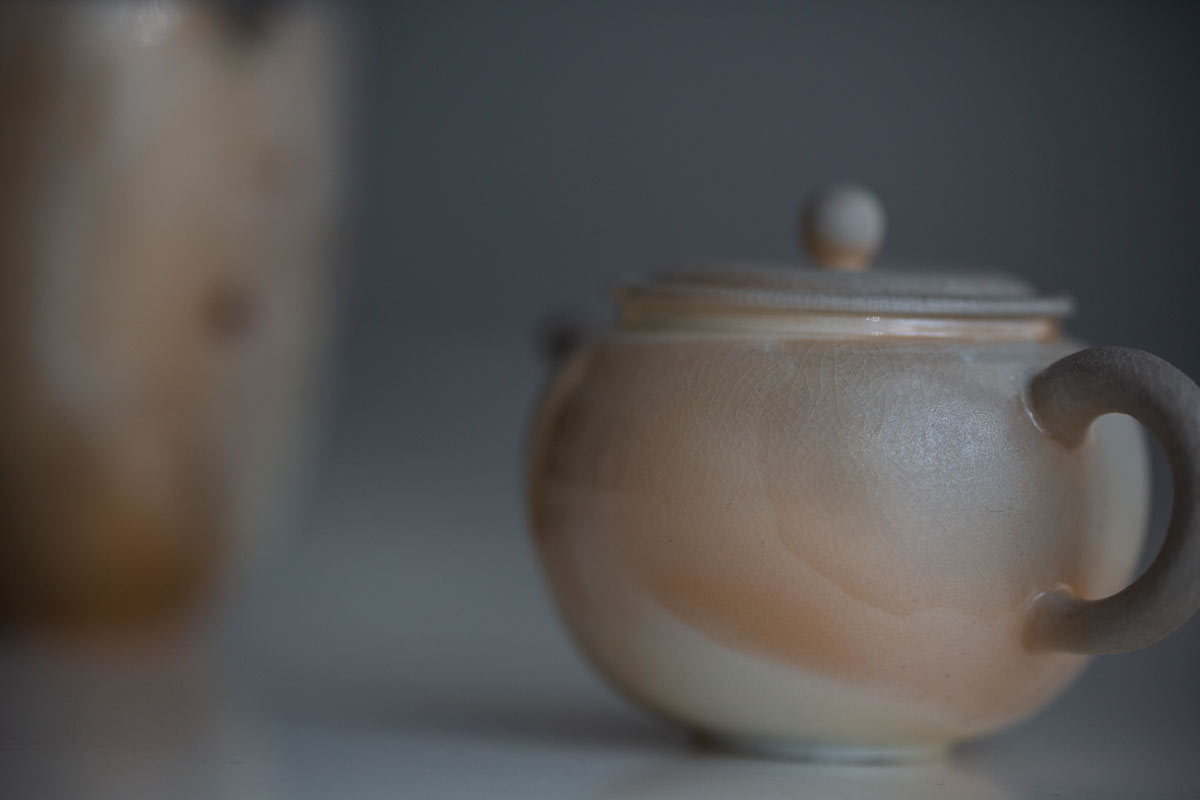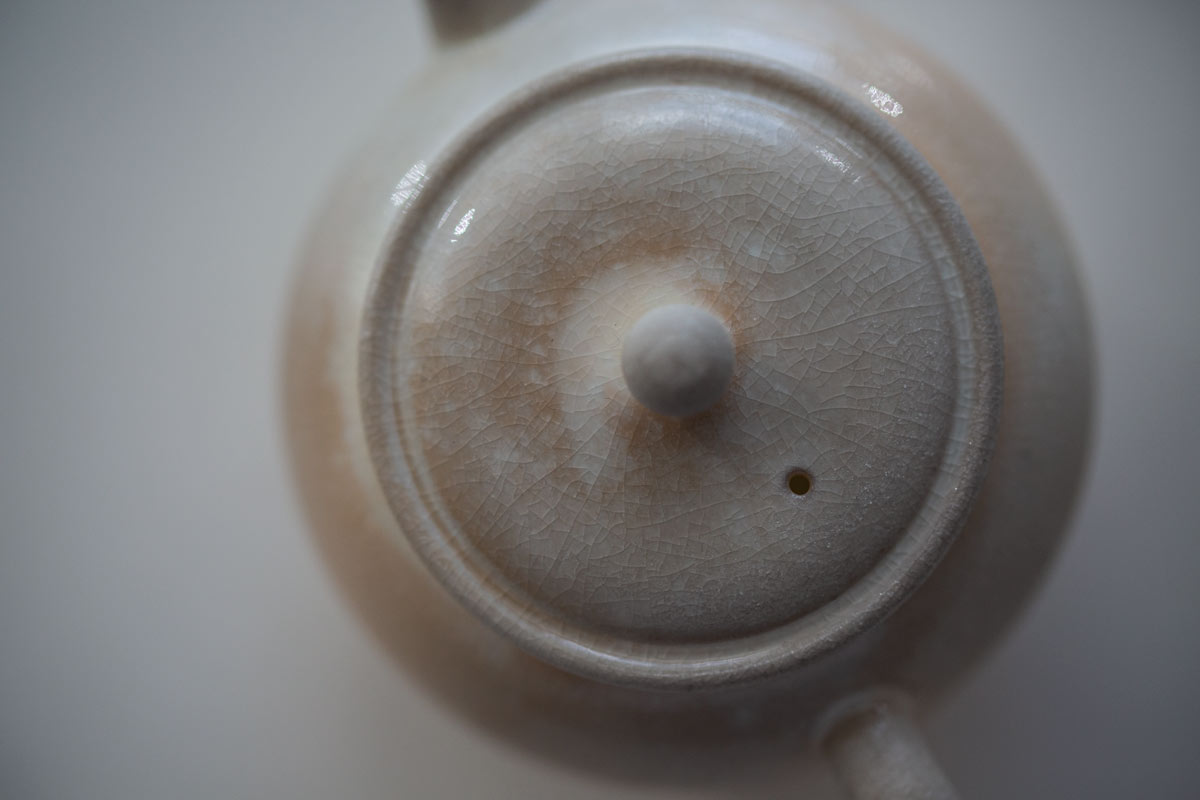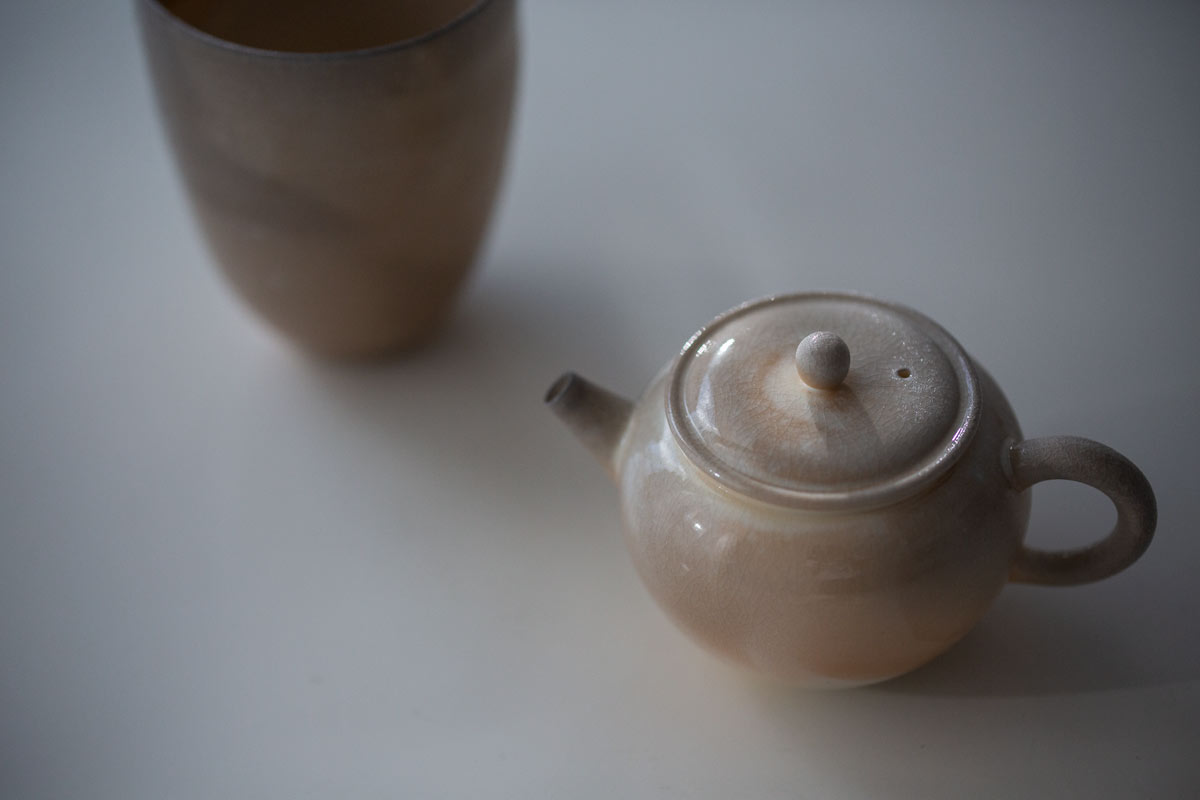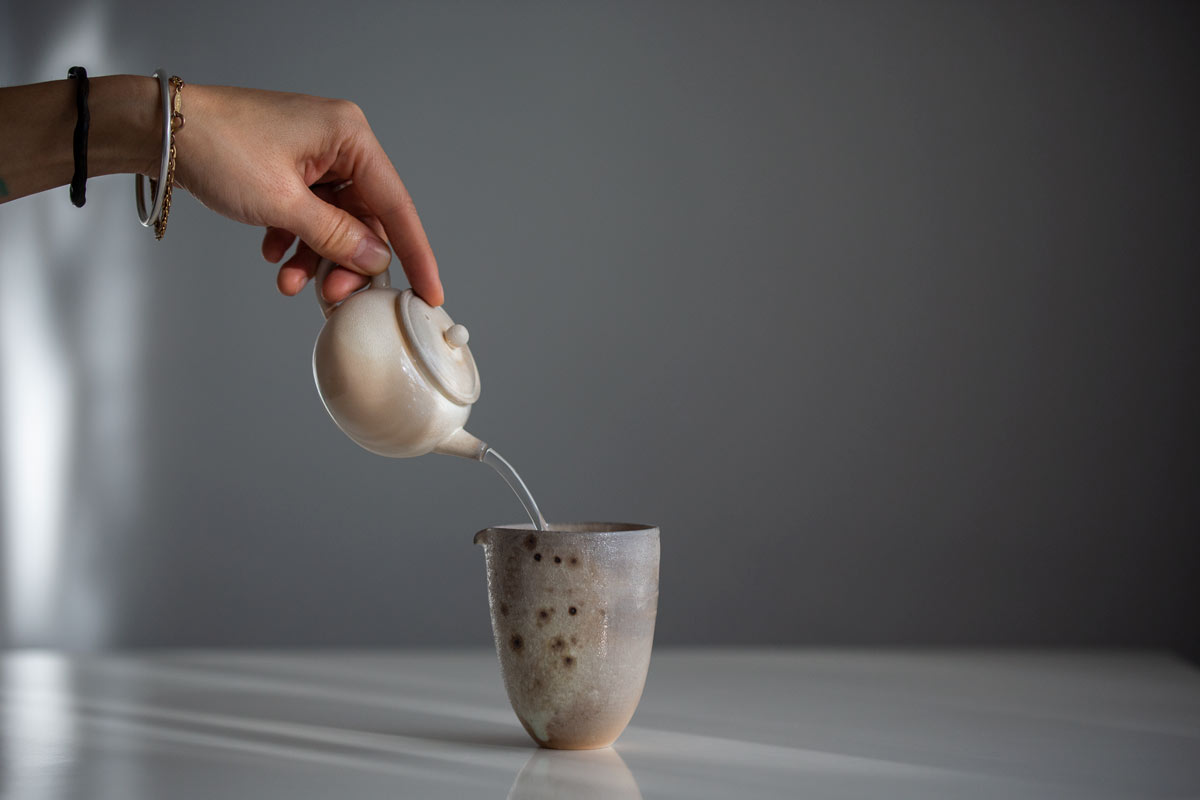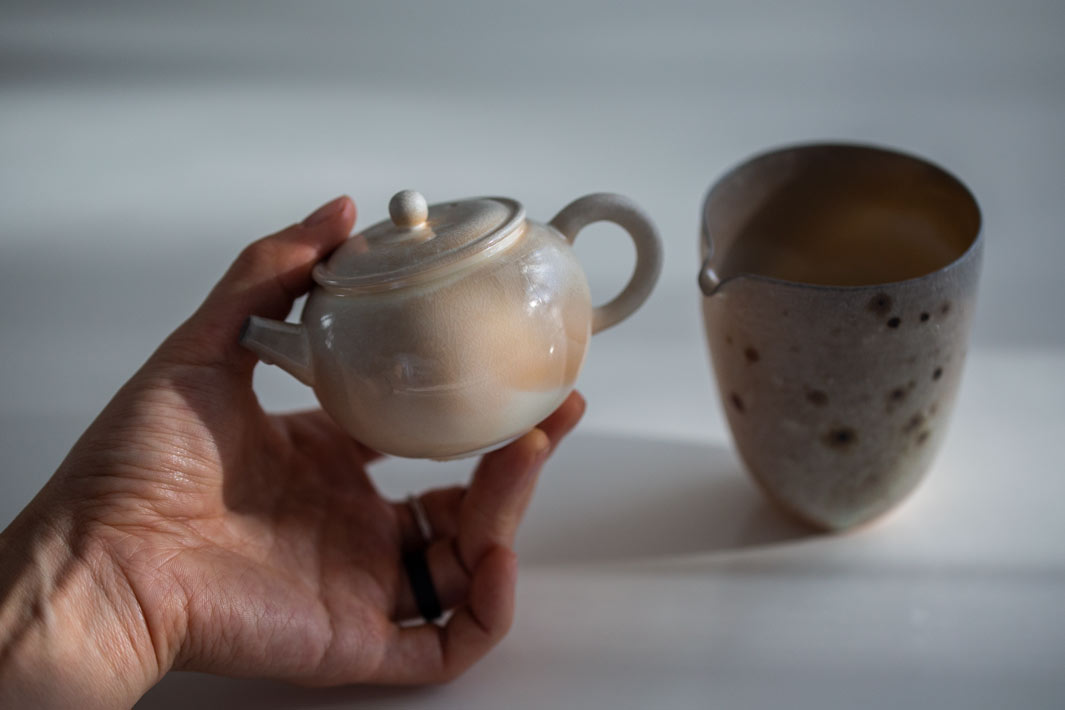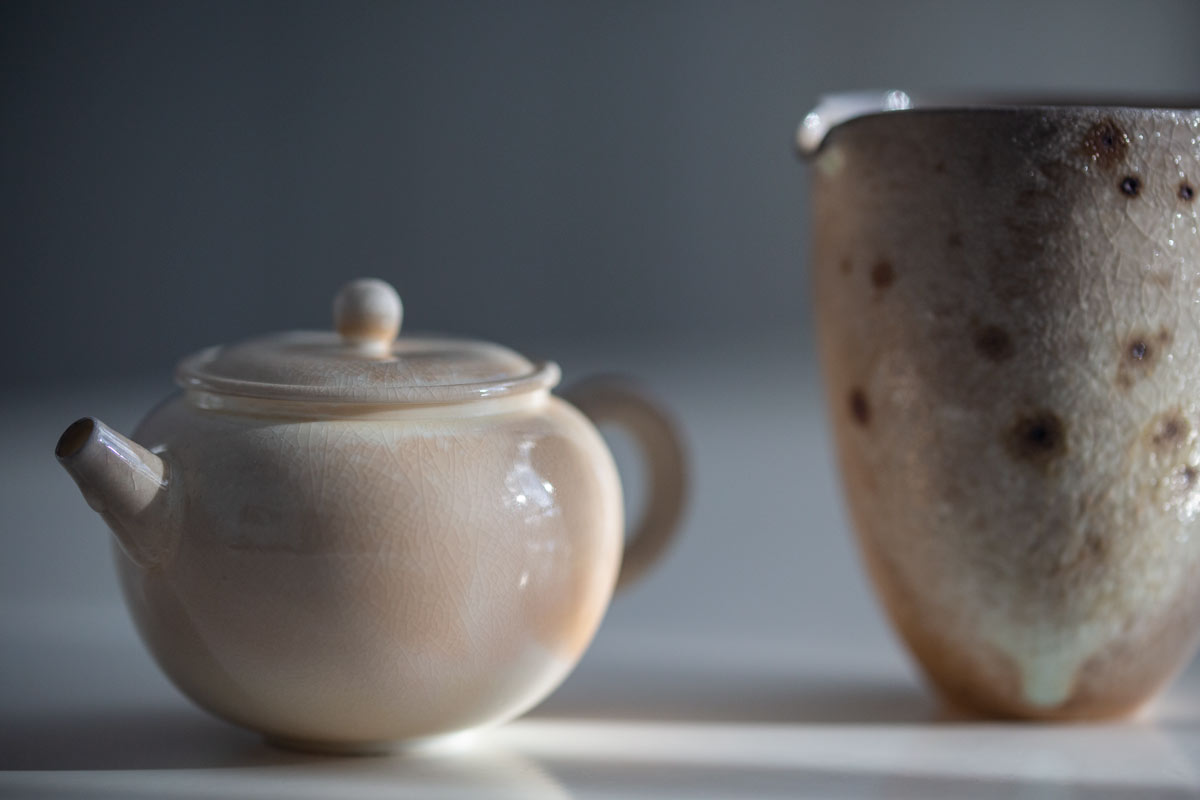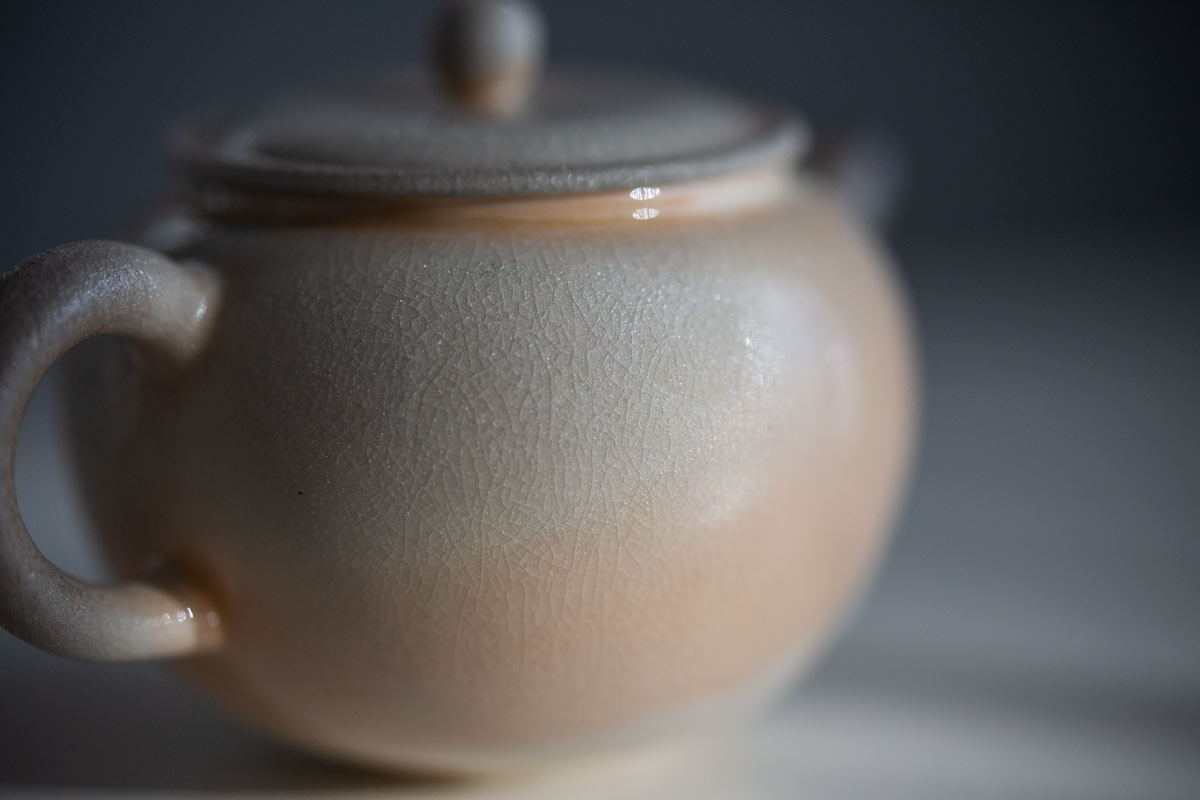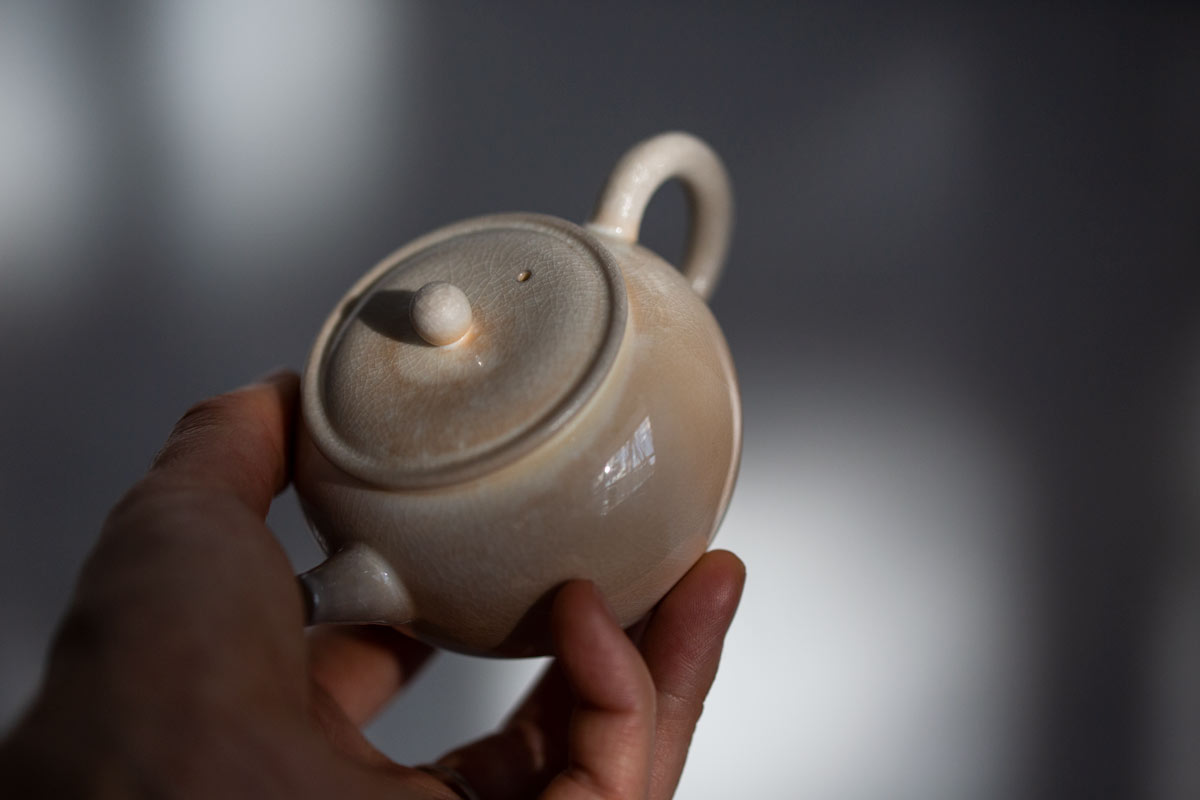 Aurora Wood Fired Round Teapot
$275.00
Earn 2,750 Tea Miles
Description
Additional information
Description
Unique from piece to piece, batch to batch, the pieces from this series are the result of a long and meticulous wood firing process. Although the wood firing period only lasts for 65 hours, the entire process from loading to unloading the kiln takes place over 10 days in order to ensure the best results while minimizing breakage and mishaps.
This studio specifically uses a "special white clay" (特白泥) that was introduced by the then mayor of Jingdezhen in 1998, by way of Taiwan. Made of 16 raw ingredients, one special feature of this Taiwanese clay is it basically has no iron, which allows it to be glazed in any colour and perform well.
The wood used for firing is also carefully selected. In this case, only larger and older pieces of wood (masson pine) are used, as the smaller pieces do not perform as well and contain less trace elements. This choice of wood give a more translucent effect to the pieces.
The resulting pieces end up producing a subtle colour-shifting effect that become more noticeable with changes in light.
Although this teapot is unglazed inside, it was wood-fired at a very high temperature for several days straight, resulting in glossy appearance on the outside. It is probably best to dedicate this teapot to one type of tea, however, we don't have any strong recommendations as to which type suits it best and suggest experimenting early on to see what works best.
Additional information
| | |
| --- | --- |
| Weight | 95 g |
| Dimensions | 11 × 7 × 7 cm |
Want to be notified when this product is back in stock?