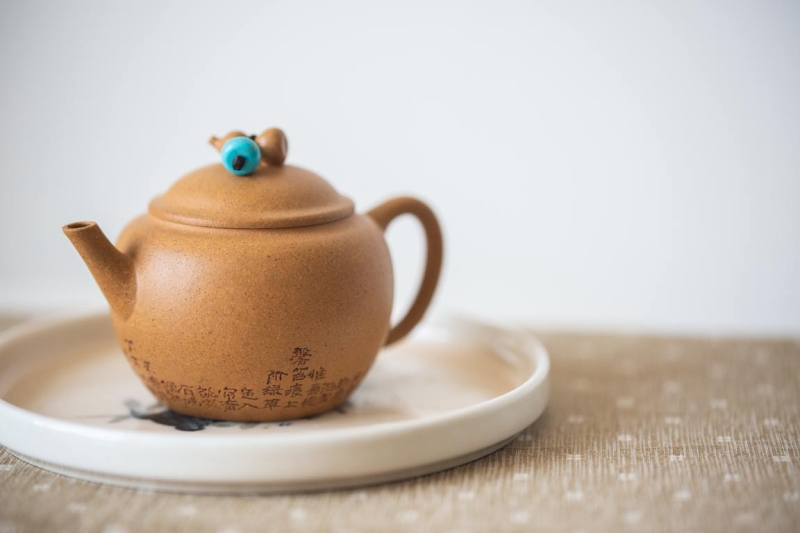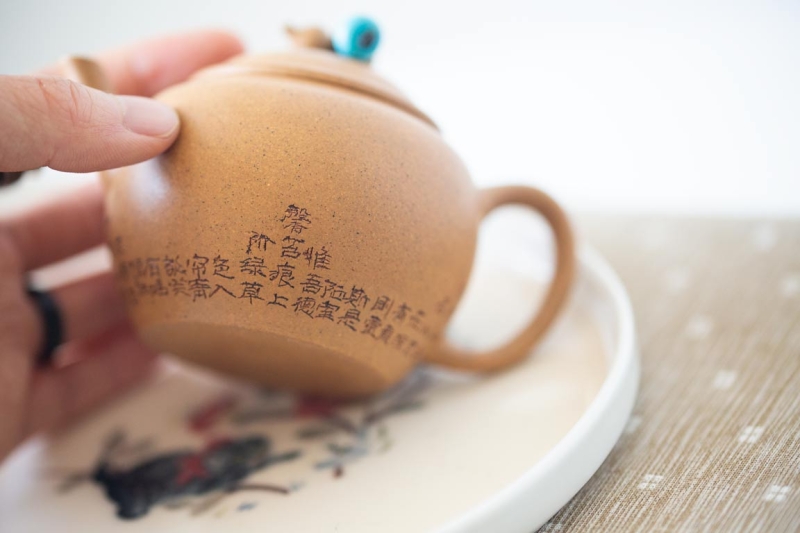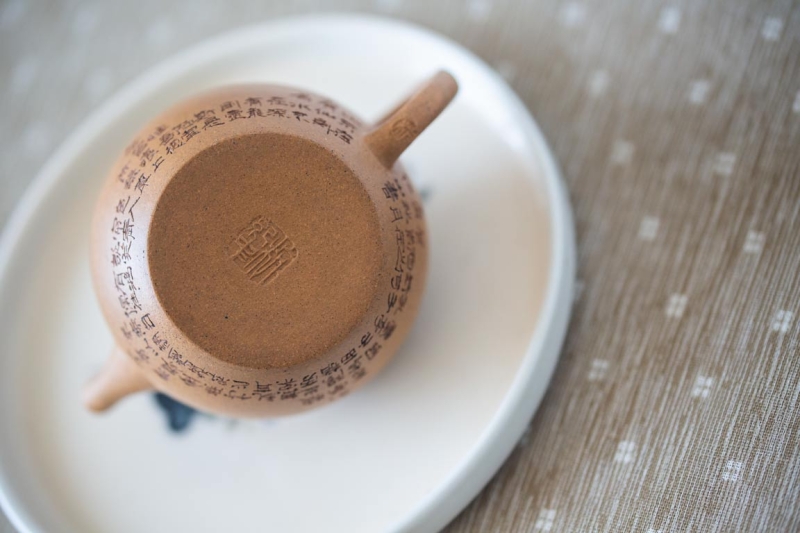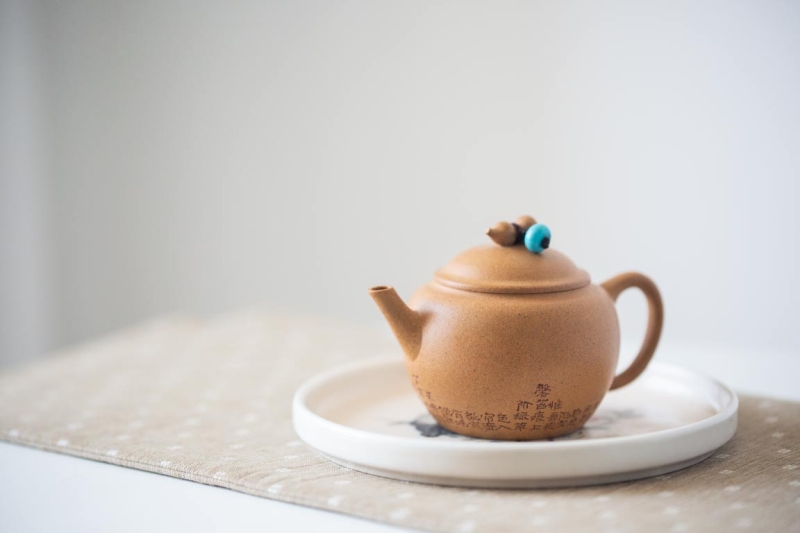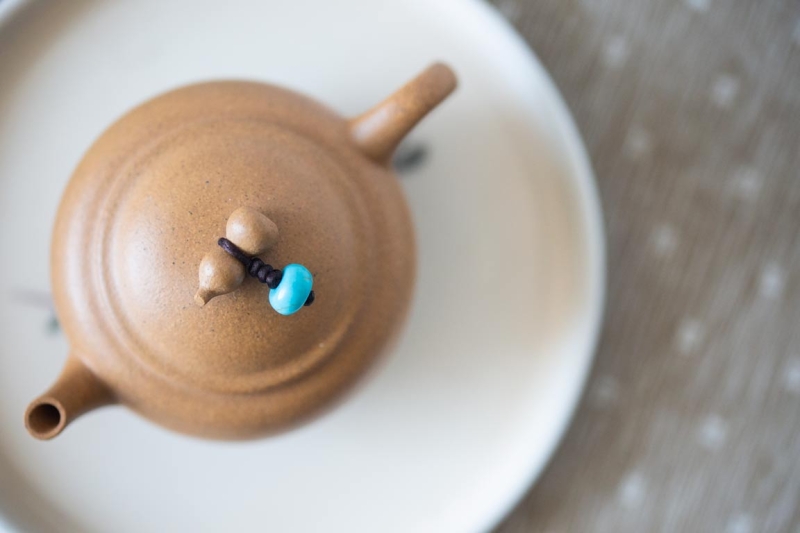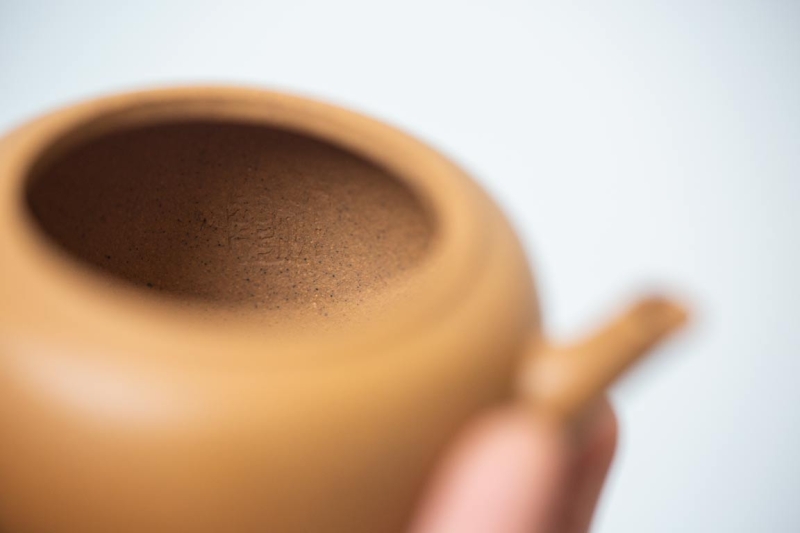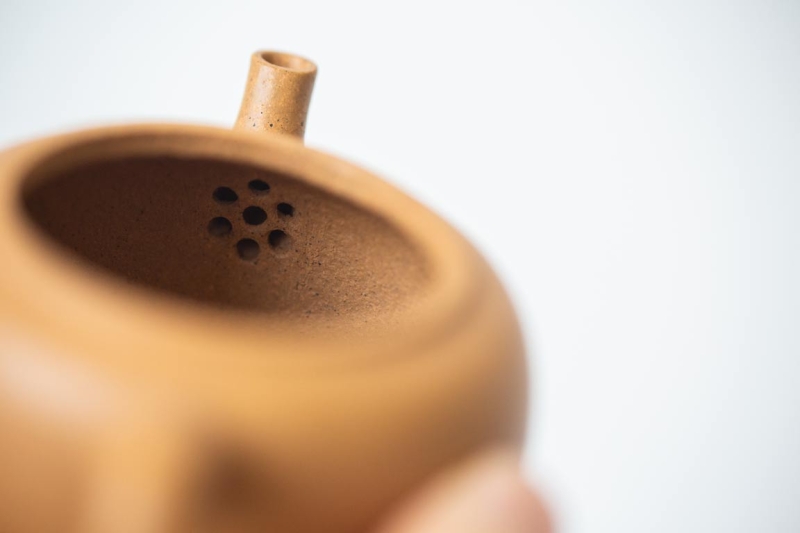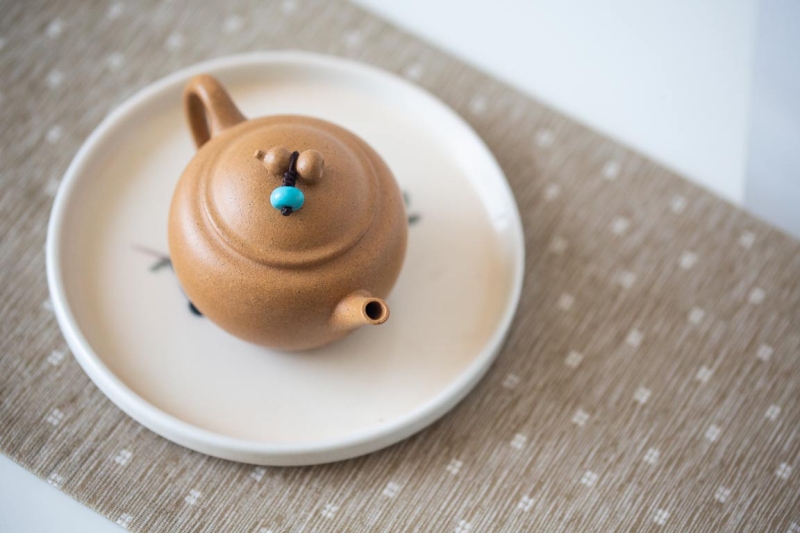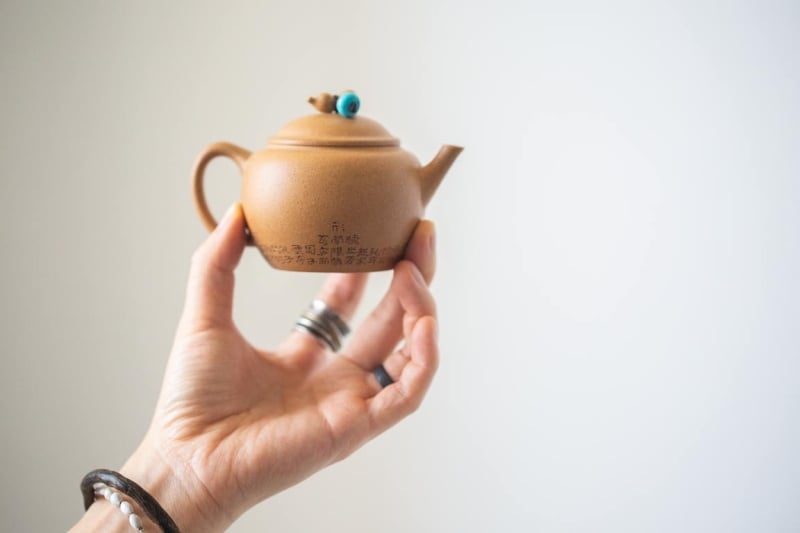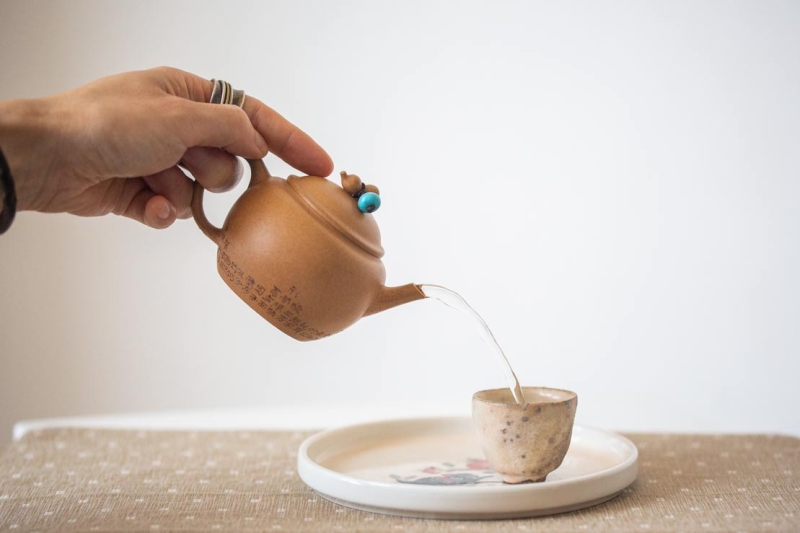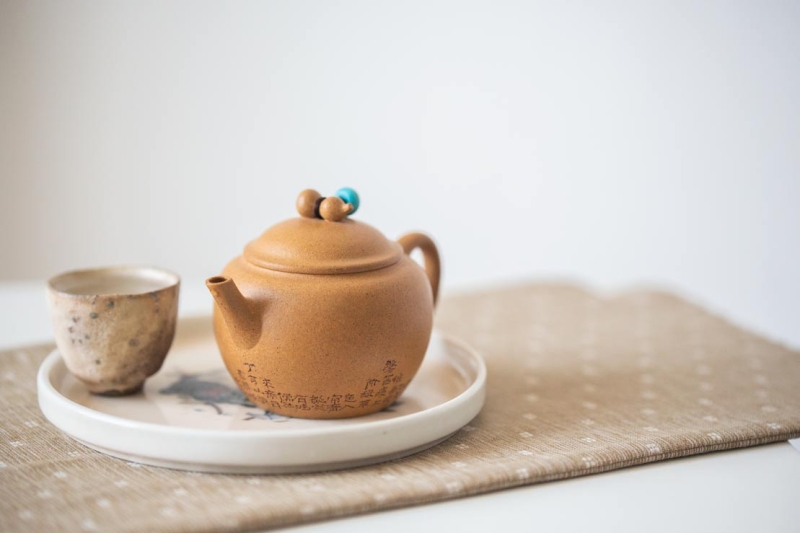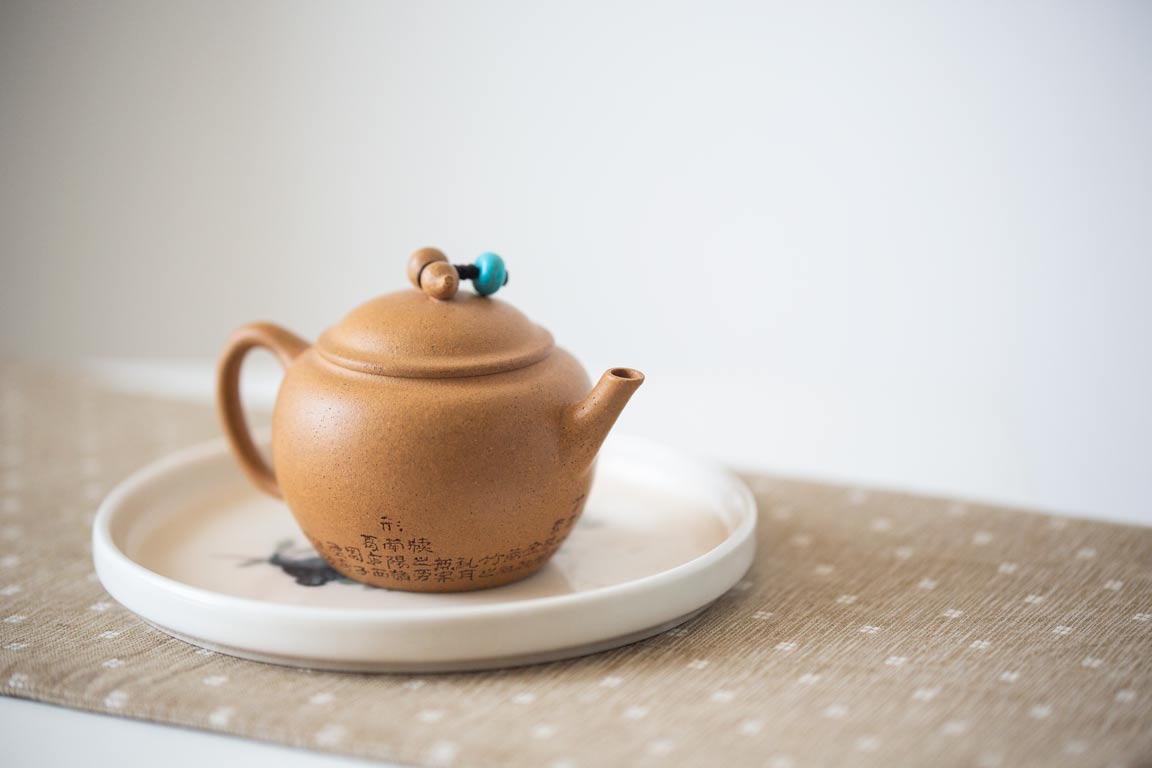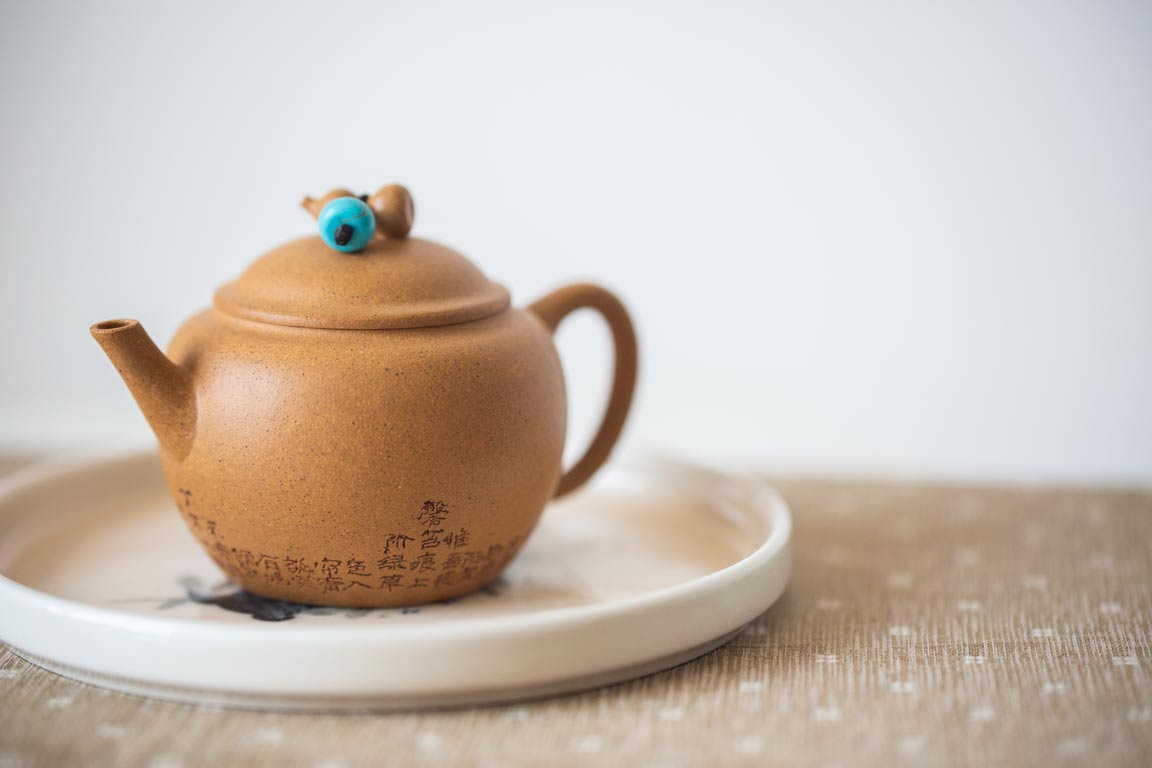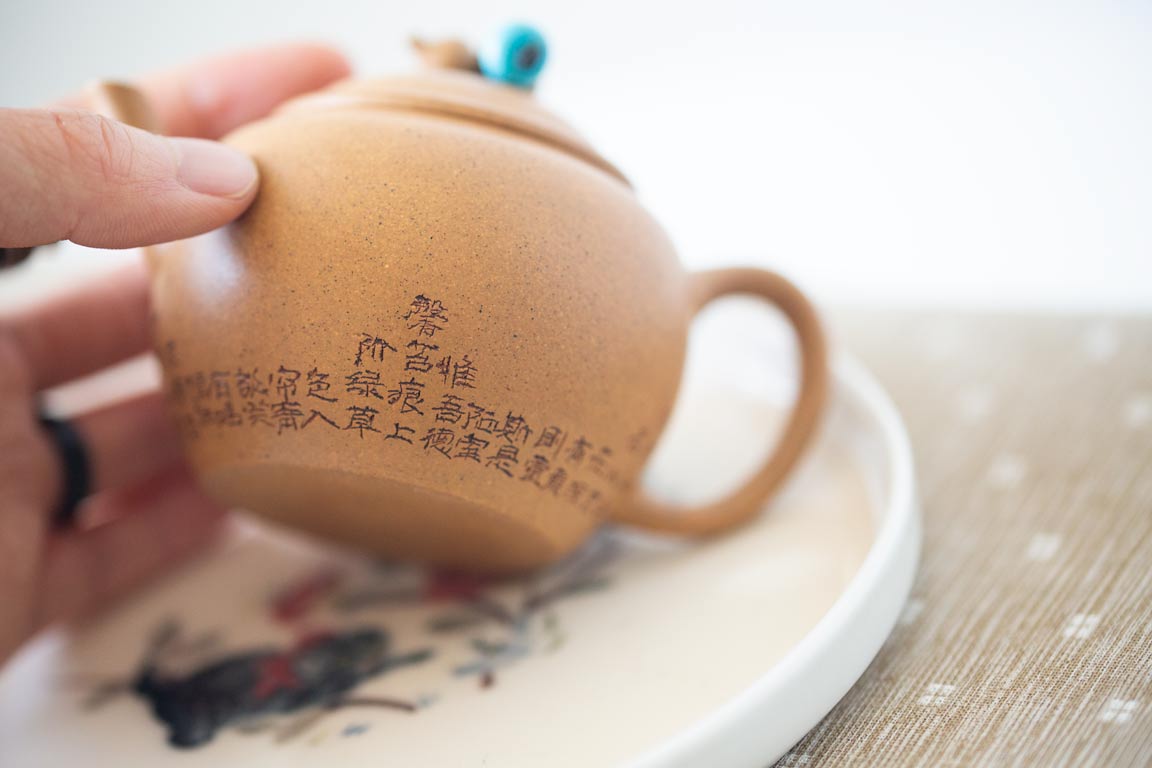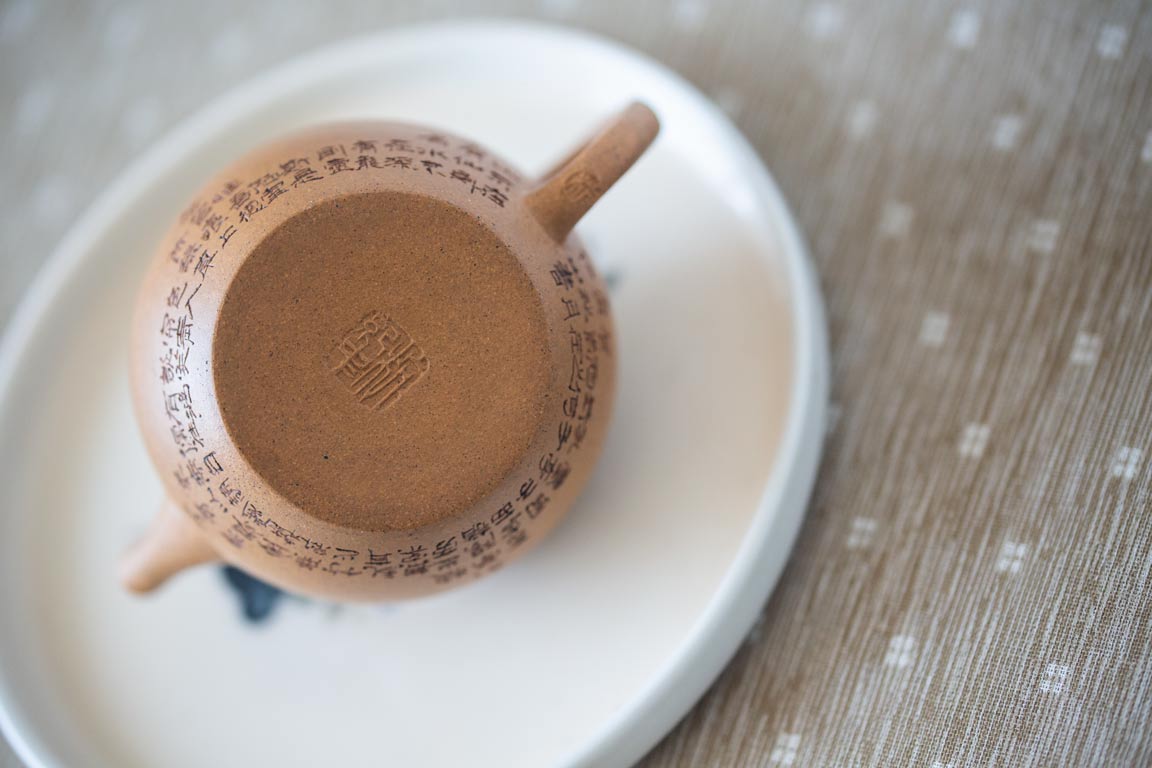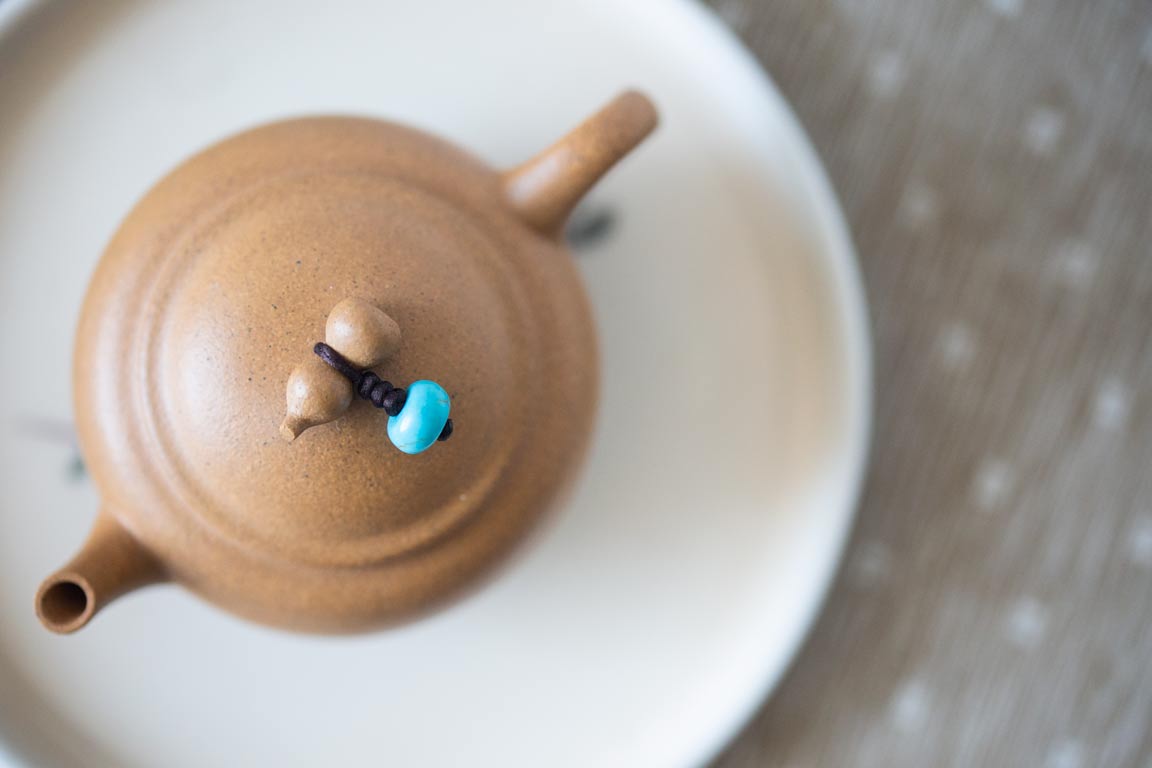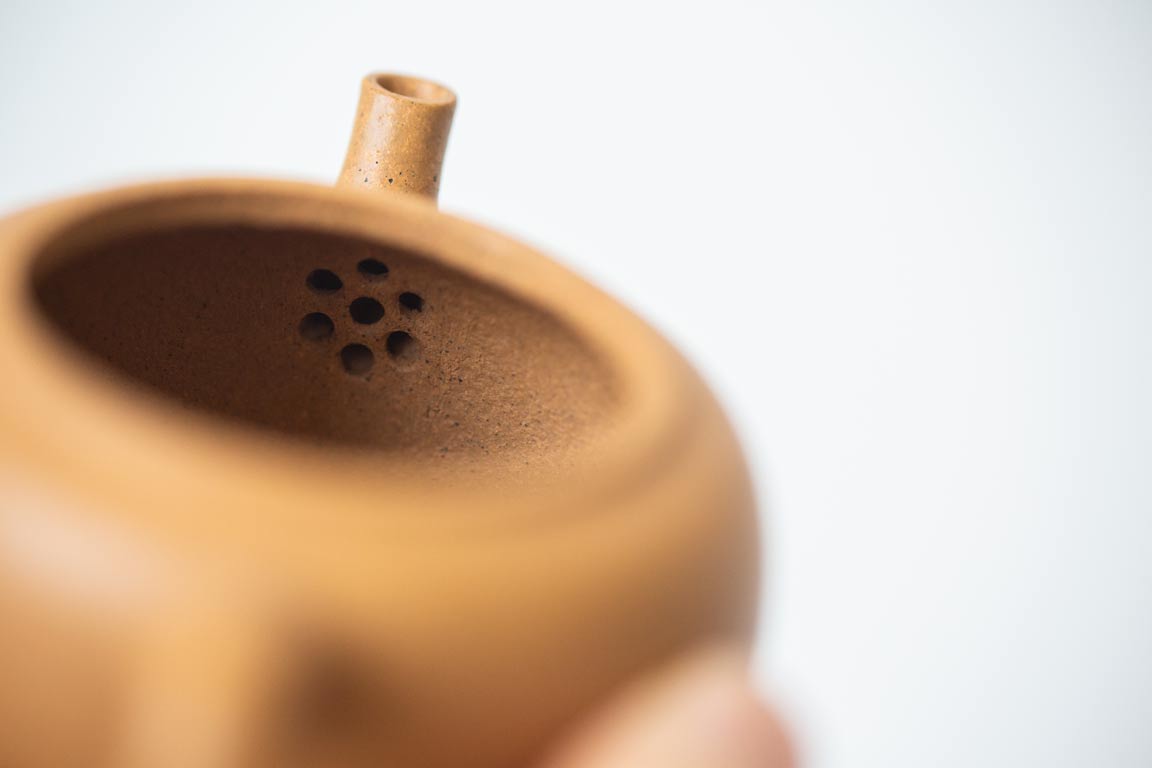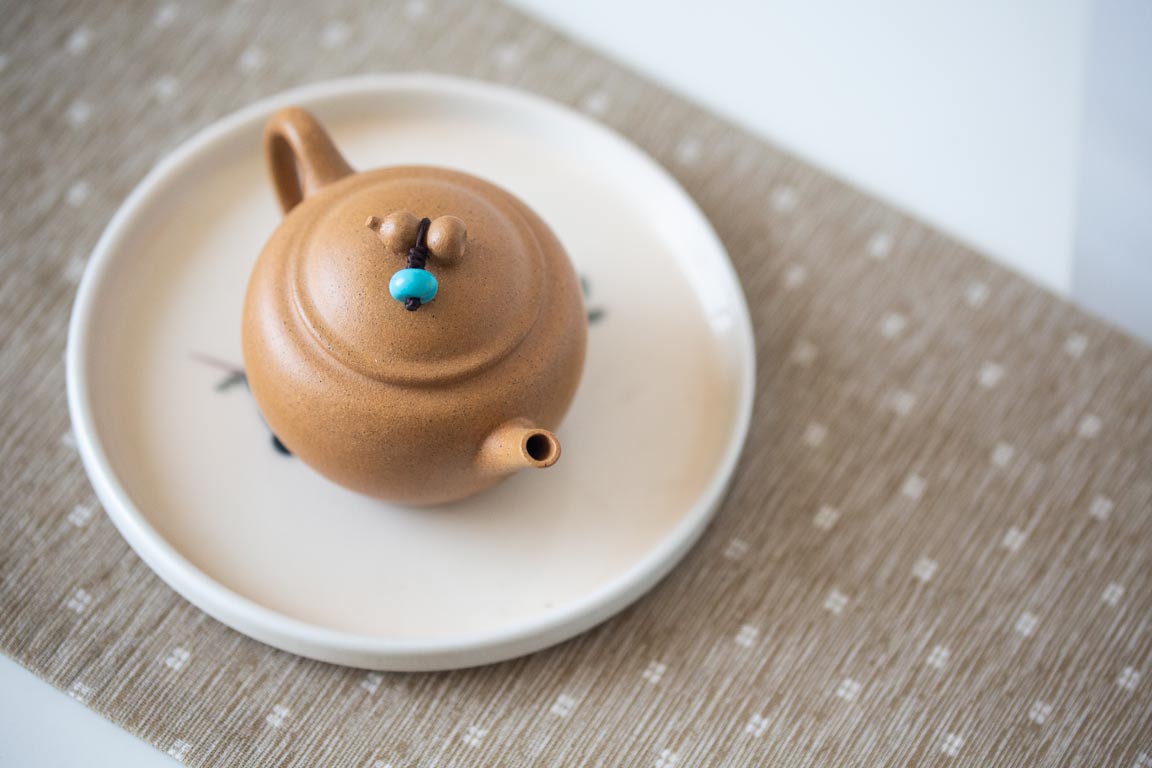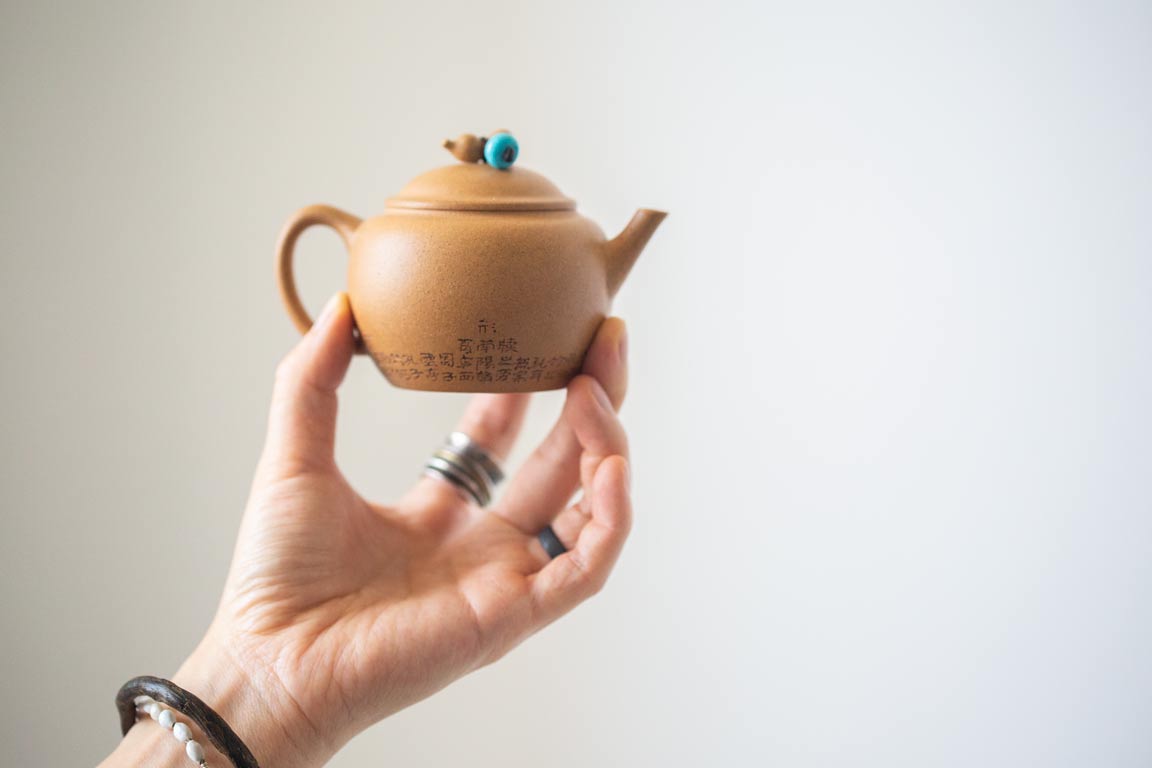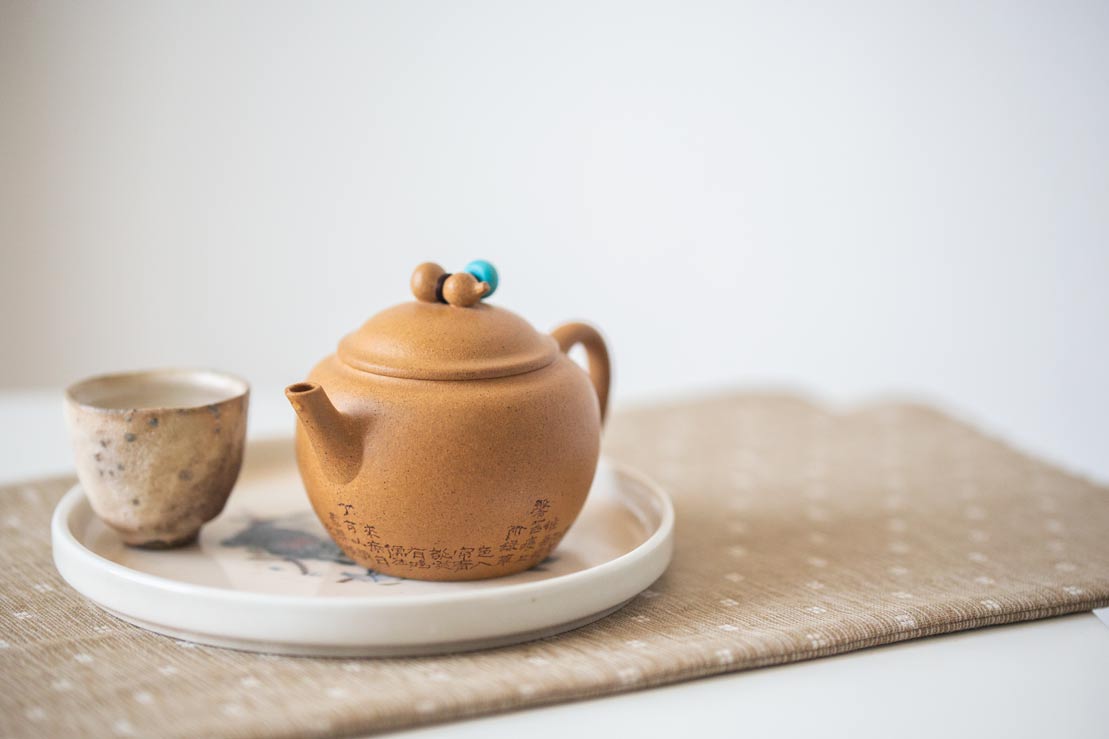 Hulu Duanni Yixing Zisha Teapot
$145.00
Earn 1,450 Tea Miles
Description
What is Yixing Zisha?
Additional information
Description
This teapot is half handmade (handmade from slabs with the assistance of a mold for shaping) using duanni clay.
This teapot holds approximately 135ml and pours empty in ~8 seconds via a ball filter. Each teapot includes a certificate from the studio indicating artist, shape and clay type.
Zisha (紫砂, lit. "purple sand") clay from Yixing is valued largely due to the porous nature of the clay. As you use it, oils from your tea enter the pot, which can in turn season it and enhance the flavour of the tea you use it with over time. For this reason, we recommend dedicating your new Yixing teapot to one type of tea only (raw puer, shou puer, aged puer, black, dancong, yancha, etc) and never washing it with soap or anything else besides water. Please see the care instructions tab above for more details on seasoning and maintaining your teapot.
We recommend testing this teapot with different types of tea and deciding for yourself which type is most suitable, as there are no hard and fast rules for clay and tea type pairings. However, the conventional advice is that more porous clays are suitable for shou puer, humid stored aged raw puer and higher roasted wulongs, such as many Yancha. This is due to the higher porosity of the clay, which can help "clear up" the tea by reducing excessive storage or roasting flavour.
Additionally, a patina or surface shine will develop on the outside of the teapot due to its interaction with the tea, providing an aesthetic enhancement. Functionally, zisha teapots also have very good heat retention qualities.
Additional information
| | |
| --- | --- |
| Weight | 115 g |
| Dimensions | 12 × 8 × 7.5 cm |
Want to be notified when this product is back in stock?