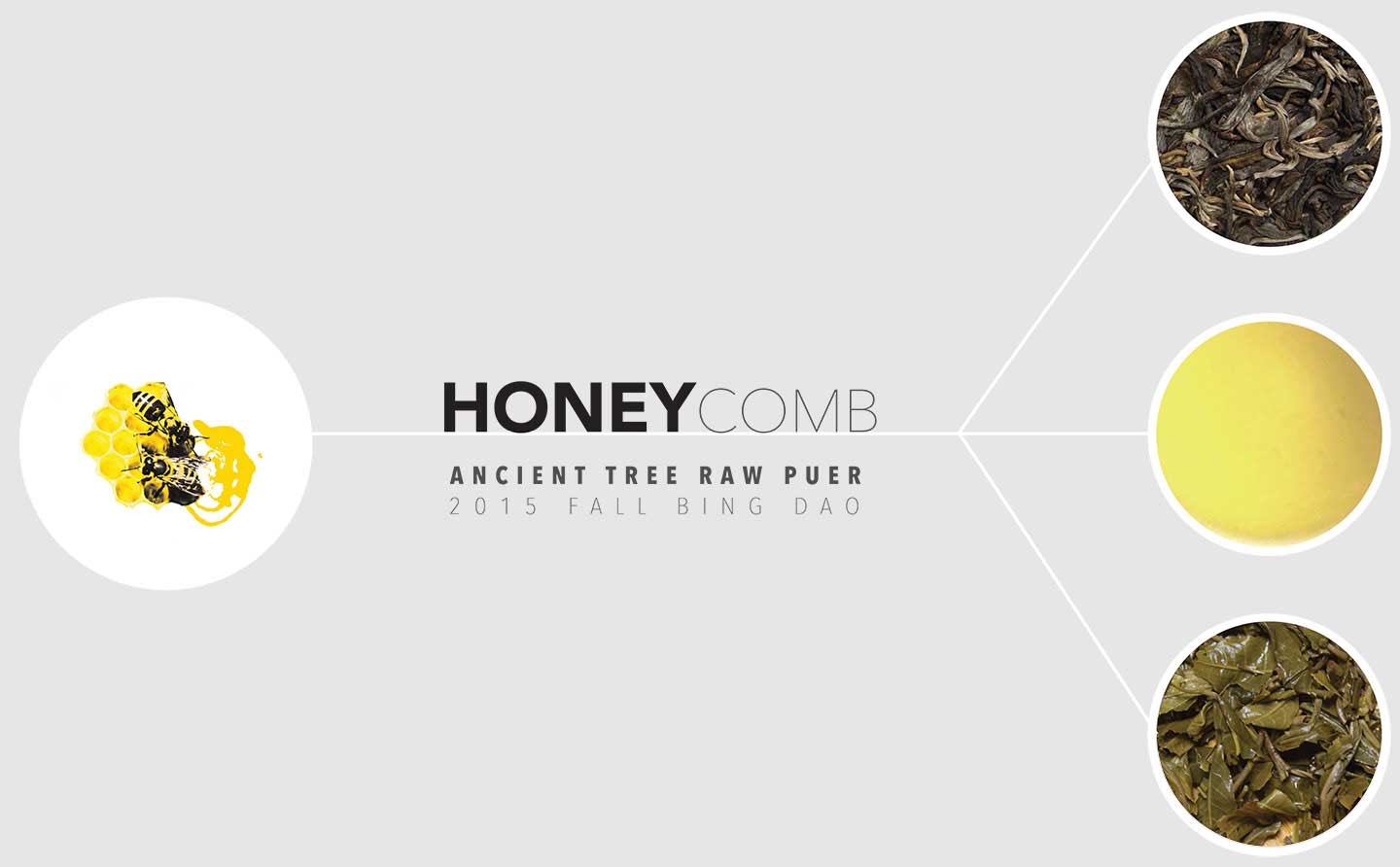 Our Honeycomb 2015 Fall Bing Dao Ancient Tree Raw Puer is an exciting offering. The region of Bing Dao has surged in both popularity and price in recent years. This makes purchasing true spring material difficult for both vendors and customers alike, not to mention the fact that Bing Dao's production is limited by its small size. For this cake we were able to acquire a modest amount of fall material to press into more affordable and manageable 100 gram cakes. While spring tea is considered the most prized tea, fall also yields excellent material in Yunnan, but at a more accessible price. With that said, this Bing Dao certainly does not lack in comparison to its spring siblings.
In the early steeps this tea has a vegetal taste that transforms into a sweetness and long lasting huigan (sweet aftertaste). There is a slight young raw bitterness in the first few brews which dissipates in the mouth instantly. As you move past the 3rd and 4th infusions, the sweetness comes to the forefront more and more. This is an overall uncomplicated and direct tasting tea that is extremely enjoyable to drink now, but should also prove interesting to try year to year (or even every 6 months) as it ages.
Source:
This tea was sourced from the previous head of production and quality inspection with the formerly government owned Lincang Tea Factory. He now produces his own teas on a smaller scale and has worked with us to source this fall Bing Dao for our own pressing (as well as our 2015 Feng Qing Dian Hong and 2015 Spring Bang Dong raw Puer.