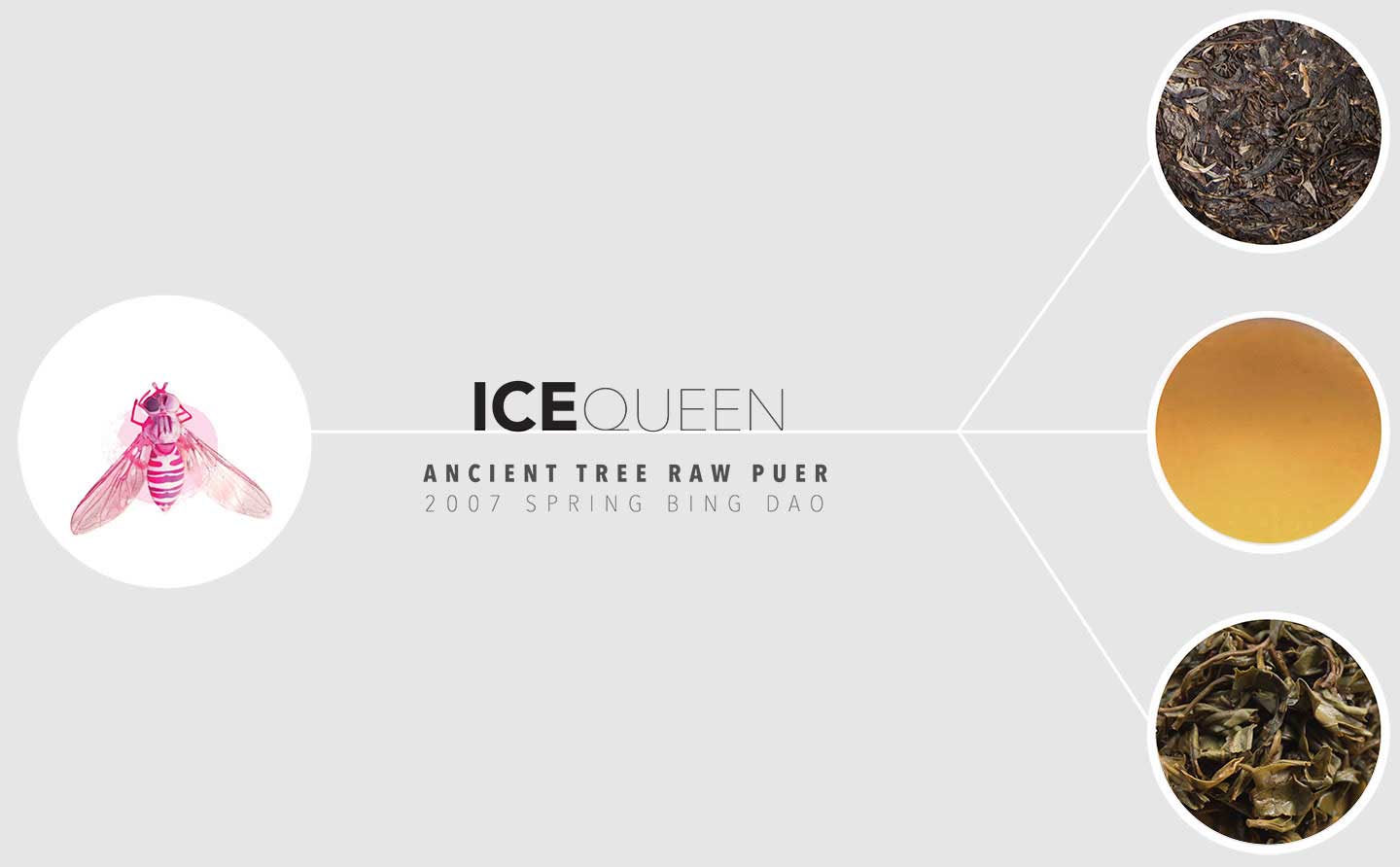 Our Ice Queen 2007 Spring Bing Dao Ancient Tree raw Puer is easily the crown jewel in our tea collection. This exceptionally smooth and drinkable tea has a strong taste of honey from the moment it hits your lips until well after you've finished drinking, not to mention an extremely sweet scent that remains in your cup. This tea leaves behind a nice salivating, warming feeling and a long lasting huigan (sweet aftertaste). The cha qi is strong with this tea.
Held by a single owner since 2007, this is a relatively young "aged" raw Puer. These 8 years of patient storage have caused all of the young sheng bitterness and astringency to leave though, but also allowed it to maintain its unmistakable Bing Dao character. This tea is at an excellent stage to be enjoyed, as it still maintains a strong flavour, but has matured enough to the point where it is smoother and sweeter than many young raw Puers.
Source
This tea comes from a private collection after being held for over 8 years in controlled, Kunming dry storage.