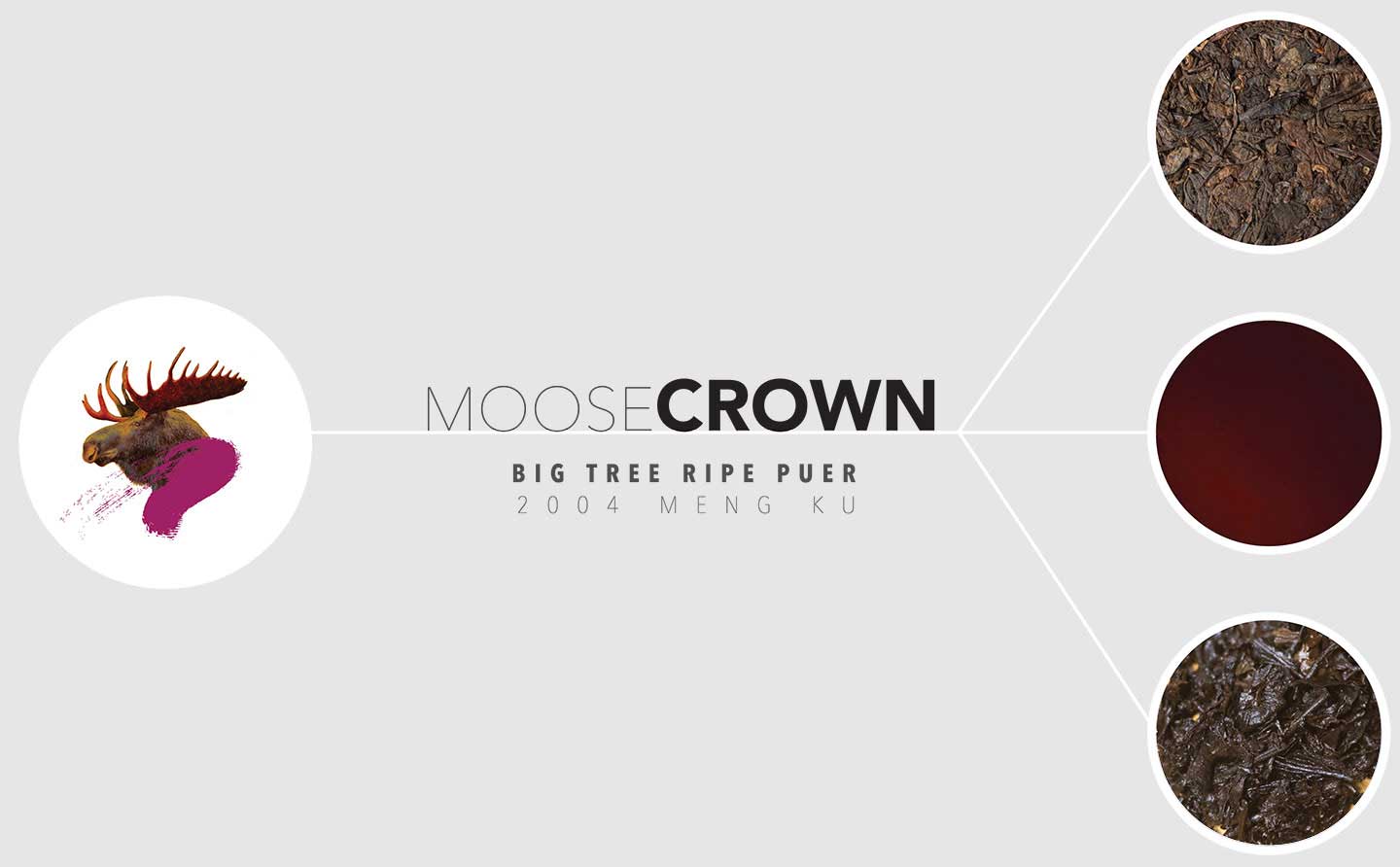 Our Moose Crown Ripe Puer is an exceptionally clean semi-aged ripe tea. With only a few bricks on hand, this is a limited stock item. These bricks were privately pressed in factory facilities in 2004 using hand-picked, higher quality raw material than your average ripe Puer. After more than a decade in dry storage in Kunming, the result is a rich, clean tasting shou Puer.
In the glass, the soup is a bright, crimson red. In the mouth, it's full and velvety smooth. It has an overall smooth and thick feeling, accompanied by hints of sweet rice. The flavour is rich in its own right and not weighed down by any storage or pile scent. The scent in the cup is of sweet camphor, which we recommend enjoying when the cup is warm and then when it's cool. We strongly recommend this tea for ripe Puer drinkers who are looking for not only a 10+ year aged ripe, but for something that is a cut (or several) above your standard factory offerings.
Ripe Puers are believed to aid in digestion and are less abrasive than their raw counterparts, making them a good choice for any situation.
Source:
This tea comes from a private collection.