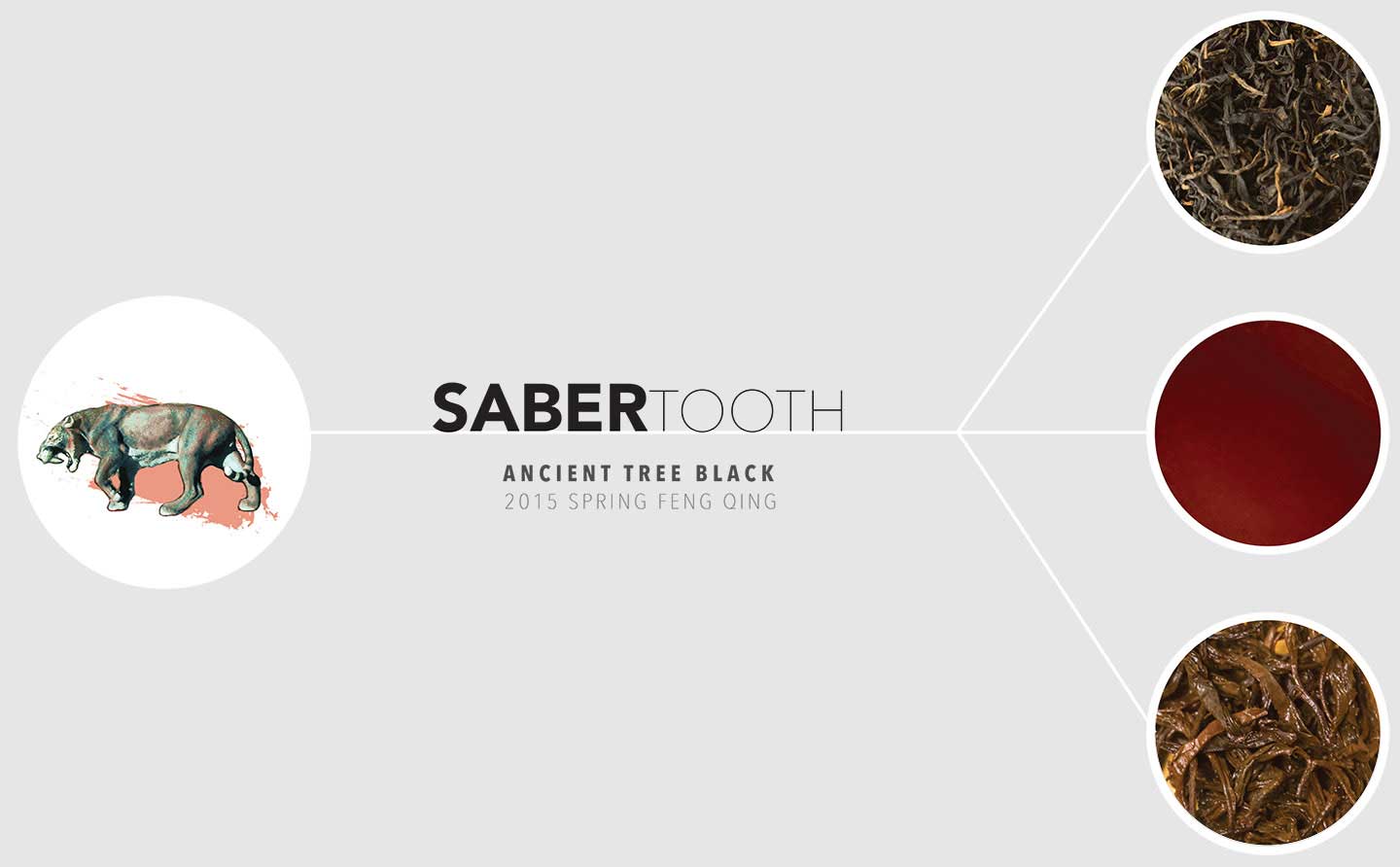 Our Sabretooth 2015 Dian Hong Black tea is far from your ordinary black tea. Produced from ancient tree material (300+ years) in the birth place of Dian Hong, Feng Qing, this tea is what ordinary Dian Hongs wish they could be when they grow up – Thick, sweet and highly fragrant. While some other Dian Hongs have proved to be a bit tricky to brew consistently, this is one that produces consistent great results every time.
With a malty chocolate taste and full bodied smoothness, this tea is one that you'll want to get every drop out of. We also highly recommend this tea for cold brewing. This can be done with new leaves, or towards the end of a regular brewing session to make more use out of almost-spent leaves. Simply end your infusions slightly earlier (after 6 or 7) and soak the leaves in 300-400ml of room temperature water for 2 hours or more.
Source:
This tea was directly sourced from the head of an ancient tree collective in Feng Qing, who has been producing Dian Hong using traditional methods for over 15 years. All trees in this collective garden are guaranteed to be of 300 or more years of age.
Wait, what is "Dian Hong"?