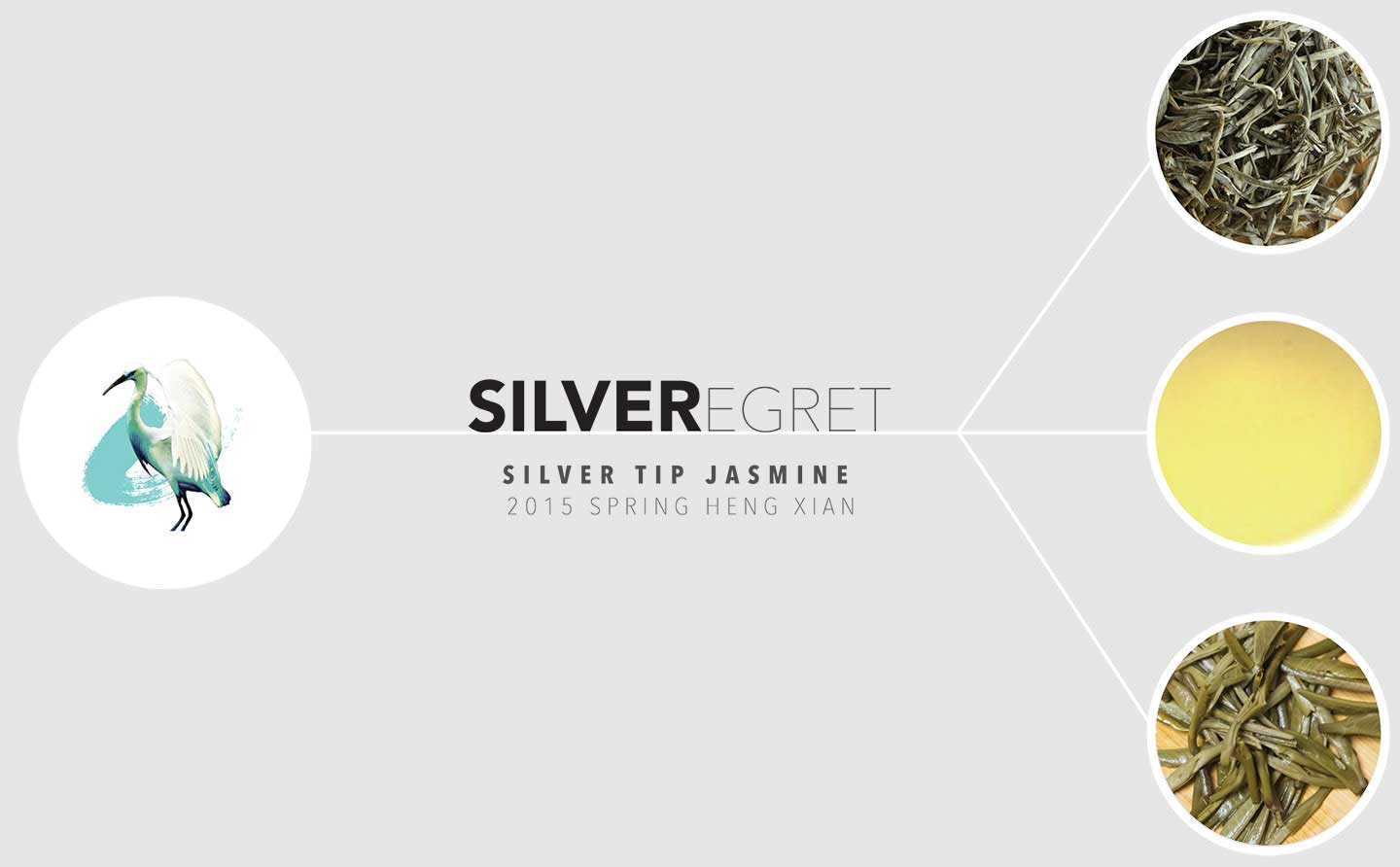 Our Silver Egret 2015 Spring Jasmine Green Tea, along with our Pearl Buds Jasmine, are currently our only non-Yunnan teas on offer and technically also our only green teas at the moment. Produced in Yunnan's neighbor province of Guangxi using Zhe Jiang green tea, these teas come from the largest Jasmine Flower producing region of China, Heng Xian. A complex and labour intensive tea to make, this large tip-only green Jasmine tea is elegantly perfumed with the scent of both Jasmine flowers and Yulan Magnolia. By employing a scenting process that involves lining the bottom with Yulan Magnolia and the top with Jasmine flower, a balanced and complimentary flavor is achieved.
This tea is extremely refreshing, with a pleasant, cooling aftertaste. We recommend brewing this tea a little lighter in order to enjoy the subtle sweetness without being too overwhelmed by the floral scent.
Source:
This tea comes to us direct from a family who has been producing Jasmine tea in Heng Xian, Guangxi for several generations. Meticulously produced according to secret family recipes, this (as well as our Silver Egret Jasmine) was a tea we had no choice but to offer it.
For additional information and insight into the complex process of making Jasmine tea, we highly recommend you sip some while watching this episode of CCTV's Yi Pian Shu Ye de Gu Shi (A Leaf's Story). There are no English subtitles, unfortunately, but the complexity of the Jasmine Tea process is obvious even from just watching.