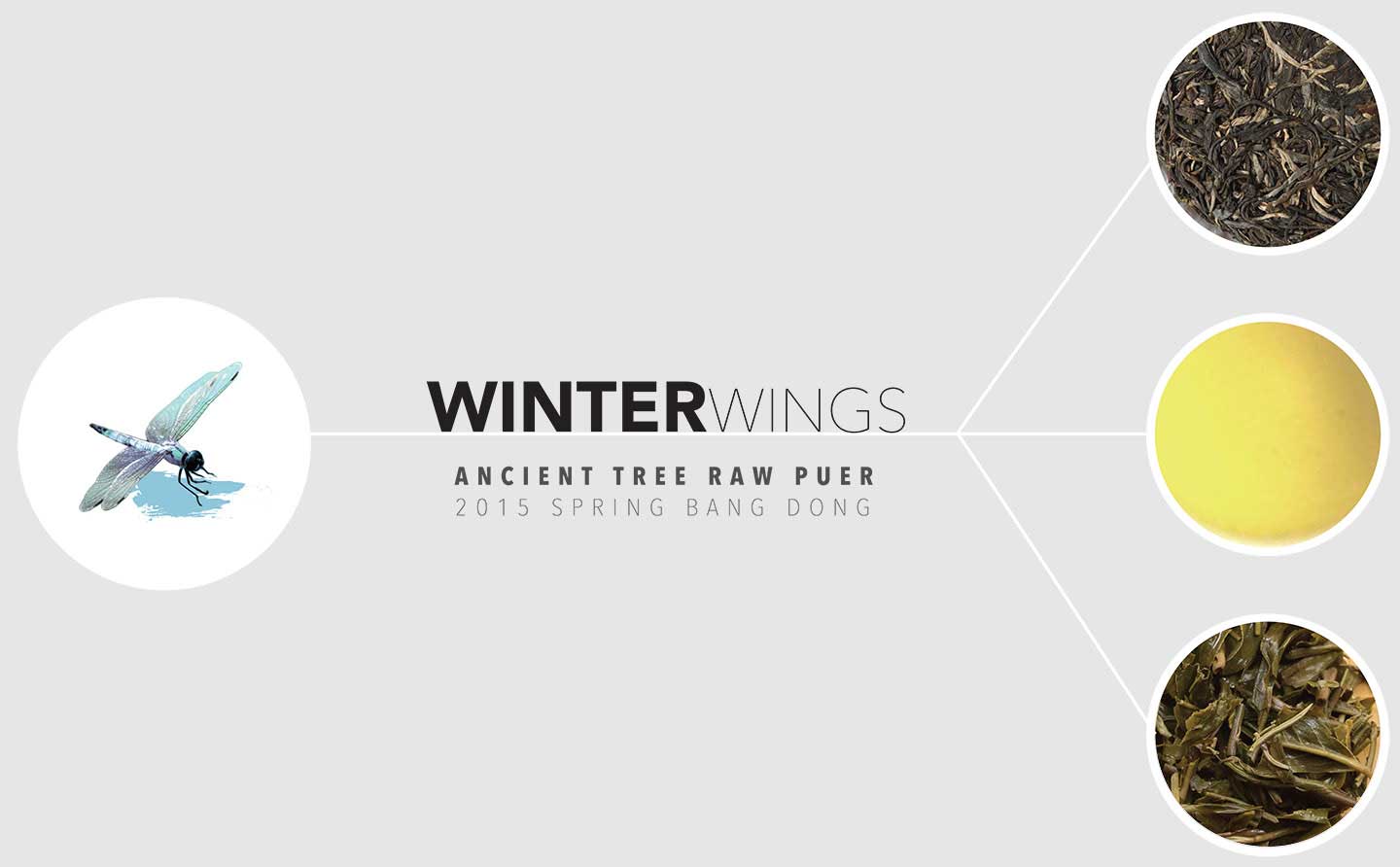 Despite the name, our Winter Wings 2015 Ancient Tree Raw Puer is a production made from Bang Dong (in the Lin Cang region) spring material, not winter. What it does have in common with winter though, is a lasting cooling sensation in the throat. This tea is best described as very refreshing and agile.
As with many Lin Cang area teas, this tea is quite fragrant and leans toward the gentler side. It has a broad, balanced character, with no overwhelmingly dominant characteristics, although this is not to say it's boring or bland – far from it. It is sweet and fragrant, but not necessarily in your face. As this is still a very young raw Puer, there is some slight bitterness in the early brews, but it tends to leave as quickly as it comes, and is less pronounced than many other Puers of this age. We recommend drinking this tea over an extended period of time, as there is a subtle complexity that evolves throughout the brewing session. Taking breaks also gives you the chance to enjoy the lasting flavor and huigan (sweet aftertaste).
As with all our teas, young or aged, we chose this tea because we enjoy how it tastes now. However, given its profile this tea could also be a good candidate for medium-long term storage. We recommend trying a sample or a single cake to decide for yourself before purchasing storage amounts.
Source:
This tea was sourced from the previous head of production and quality inspection with the formerly government owned Lin Cang Tea Factory. He now produces his own teas and has been able to work with us to provide this great Lin Cang area tea (as well as our 2015 Feng Qing Dian Hong and 2015 Fall Bing Dao raw Puer).