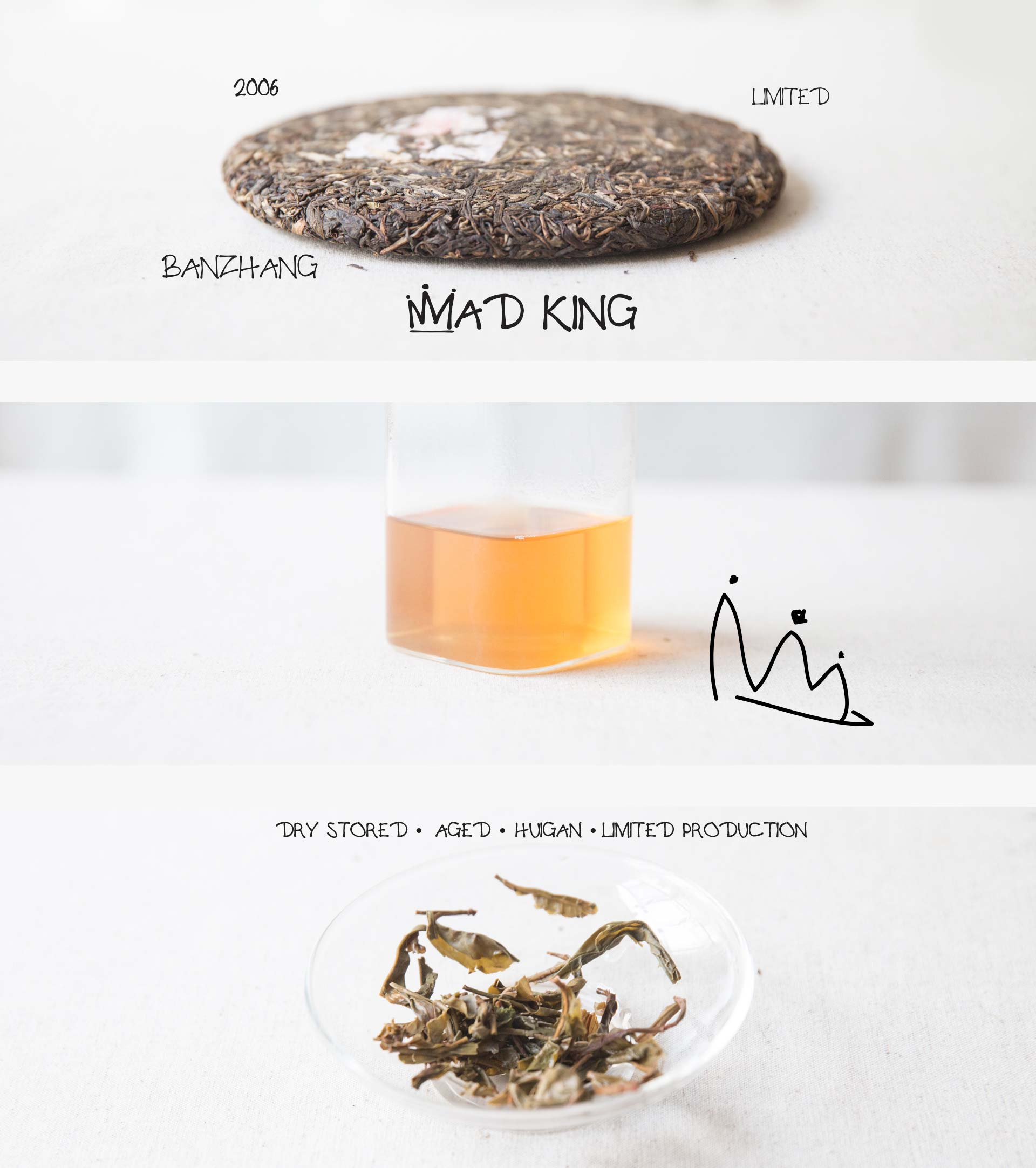 Known as the "king of puer", Ban Zhang teas have earned a reputation for their intensity, strong cha qi/energy and swift huigan (sweet aftertaste). This tea does not stray from these traits, showcasing some early bitterness that very quickly dissolves in your mouth, transforming into a pleasant and persistent huigan.
This semi-aged raw puer is a great example of what proper dry storage can do to good tea. While it exhibits a subdued bitterness, this tea still has quite a bit of astringency, and its dynamic range has been preserved quite well. Complex and full, this tea moves effortlessly from bitter to sweet, passing by a range of savory aromas on the way.
Many teas claiming to be Lao Ban Zhang (known simply as "Ban Zhang" prior to its ascension to fame, then "old" Ban Zhang in order to distinguish it from its newer neighbor, Xin Ban Zhang) are typically met with skepticism, and for good reason. The region's unique traits and inimitable character have made it arguably the most falsified village out of any other puer. Most commonly found cakes from recent years likely contain no real Lao Ban Zhang. In better instances, they may have a small percentage of real Lao Ban Zhang, along with material from nearby Xin Ban Zhang or Lao Man E, and in less scrupulous instances be a blend of random Bulang or Menghai region teas.
These teas were originally produced by the "Ji Qing Nian Gua" tea company. We were unable to glean much more information about the producer outside of what is on the wrapper and certificate that came with this batch. Based on the available information, this tea is labelled as "Ban Zhang" (prior to "Lao/old" and "Xin/new" distinction) and "qiao mu", or arbor. This tea was pressed as a special limited production of 1600 cakes, from which we offer cakes 505-546 (minus the ti containing #519-525, sold privately). As with all our teas, we assess and offer this tea solely based on its characteristics and quality.
These cakes have been dry stored in Kunming by a single owner since 2006.
Our feelings are that this is a great tea for drinking now, with a strong presence and cha qi, but also a potential gem for those with long term storage intentions.