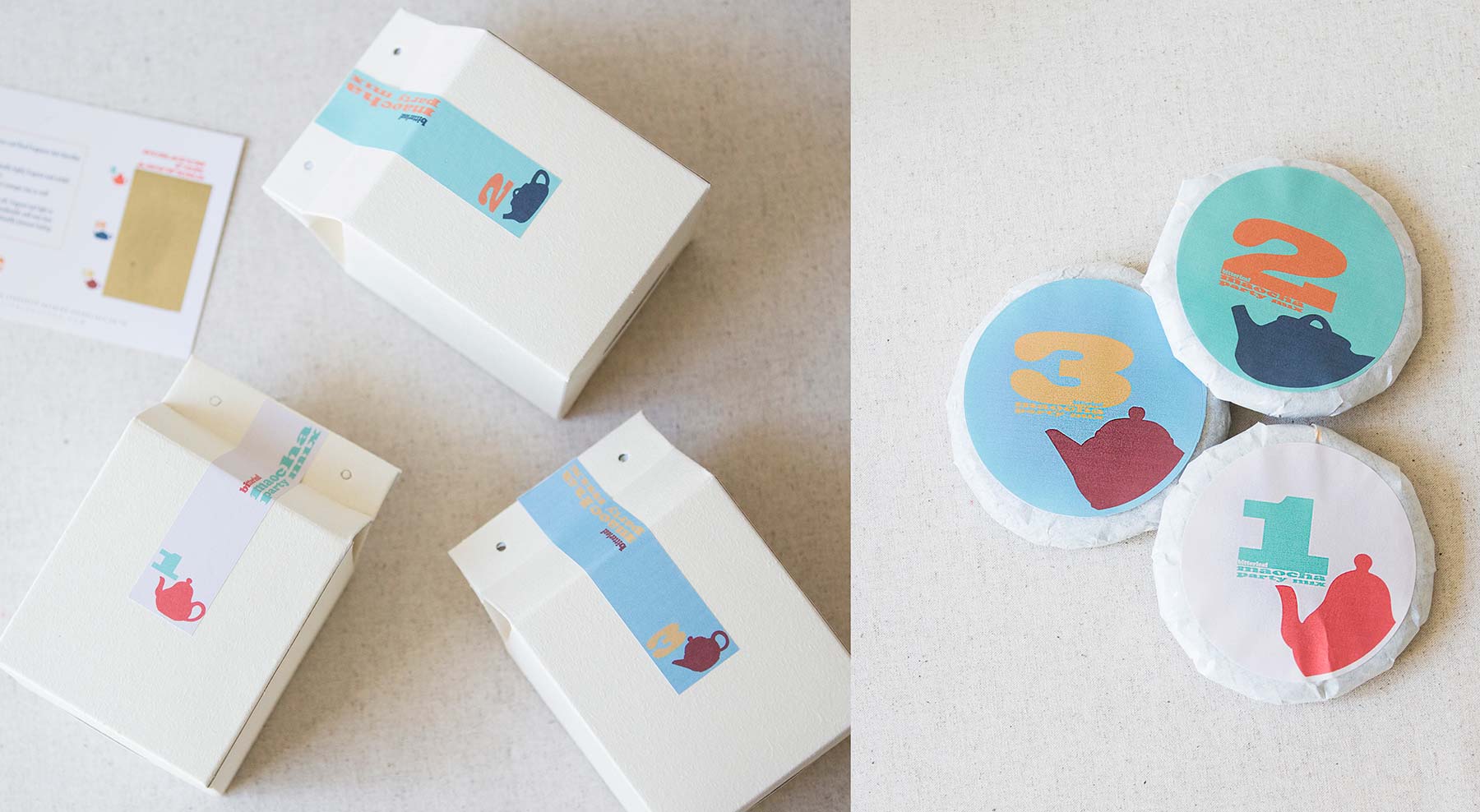 The Mao Cha party mix is everything you need for a 21st century tea party. We've done away with the name tags this time around, so it's up to you to figure out who's who. It'll of course require some mingling and getting to know them, but that's the fun of it.
Hailing from 3 distinct regions, each of these teas are made from old tree Yiwu, Lincang and Jingmai material. The challenge is to drink them first, then see if you can place each one. Once you have either decided you know or accepted humble defeat, you can check the provided scratch card to find out who indeed was inside boxes numbers 1, 2 and 3.
While this tasting set is meant to be equal parts educational and fun, it's also entirely delicious. These teas were chosen as quality representatives of their regions, which is why a limited number of 100g cake sets are also available for those who wish drink these in the months or years to come. This also allows for a comparison between relatively fresh pressed puer and its mao cha equivalent. Does pressing affect the taste? Does loose mao cha age faster and/or better than pressed cakes? Find out for yourself!