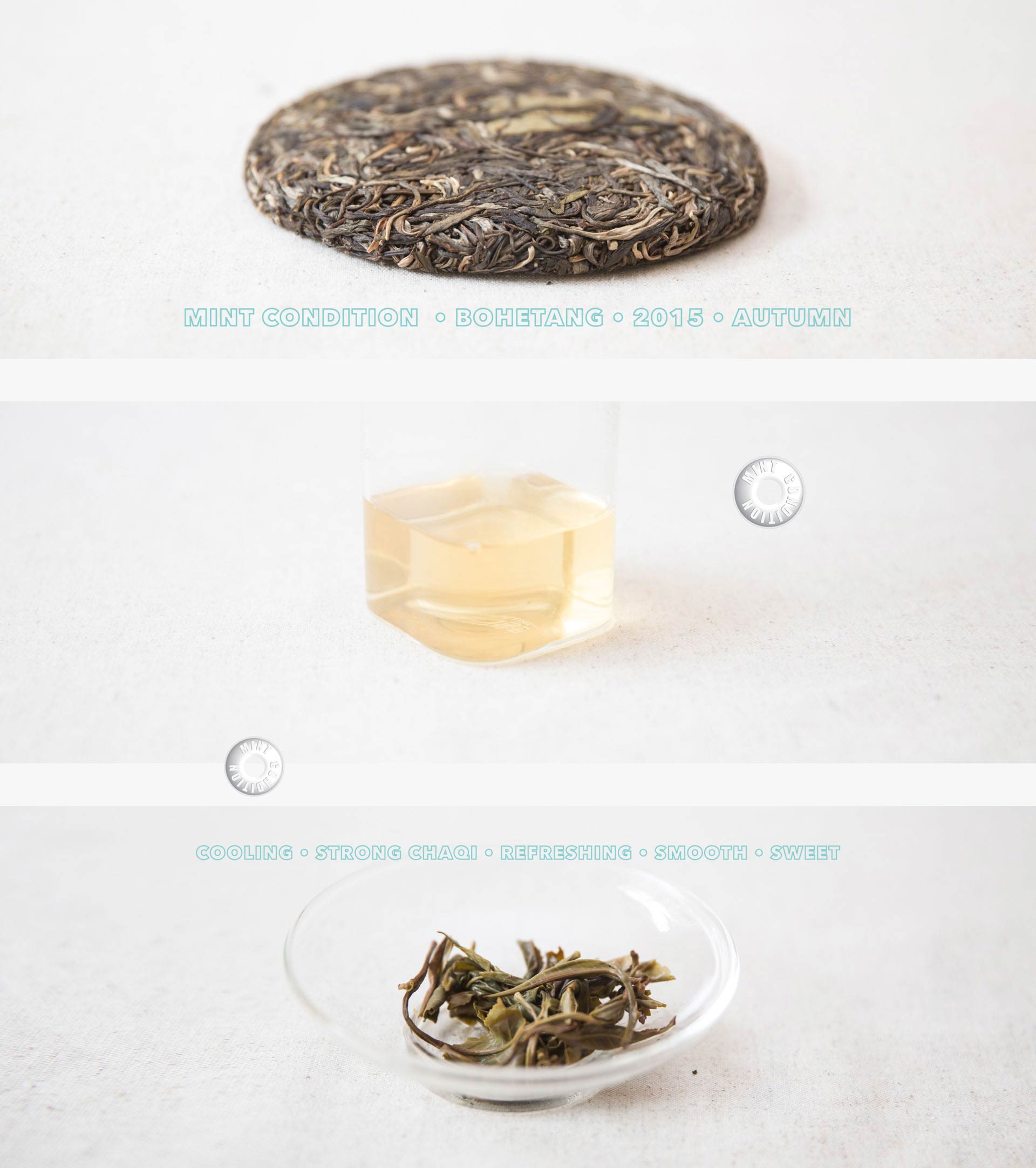 Made from autumn 2015 old tree material, pressed in spring 2016, our Mint Condition raw puer is a top level tea for the masses. Bo He Tang (literal translation= "Mint Pond") is a remote village in the Yiwu area that produces a unique and refreshing tea. This area received its name due to the mint planted close to some of the tea gardens. Whether these mint plants impart anything to the tea or not is debatable, but this tea undoubtedly has a bright, fruity-sweet character and noticeable cooling effect in the throat. The huigan and lingering aroma is also nothing short of spectacular.
As with some of its other well-known neighbours, Bo He Tang's popularity has been accompanied by a steep increase in price, making its spring tea inaccessible to many people. While much more noise is often made over spring teas, fall teas can offer a similar experience for a fraction of the price, and in this tea's case, very little is sacrificed between the two seasons.
According to some, Bo He Tang teas also have a party trick, which you can verify for yourself. At the start of your session, pour your rinse into a separate pitcher and put it aside. Once you're coming to the end of your session with this tea, drink that first infusion. It will be cold, but this is a great way to way to pick up the "mint taste" and character of the region.