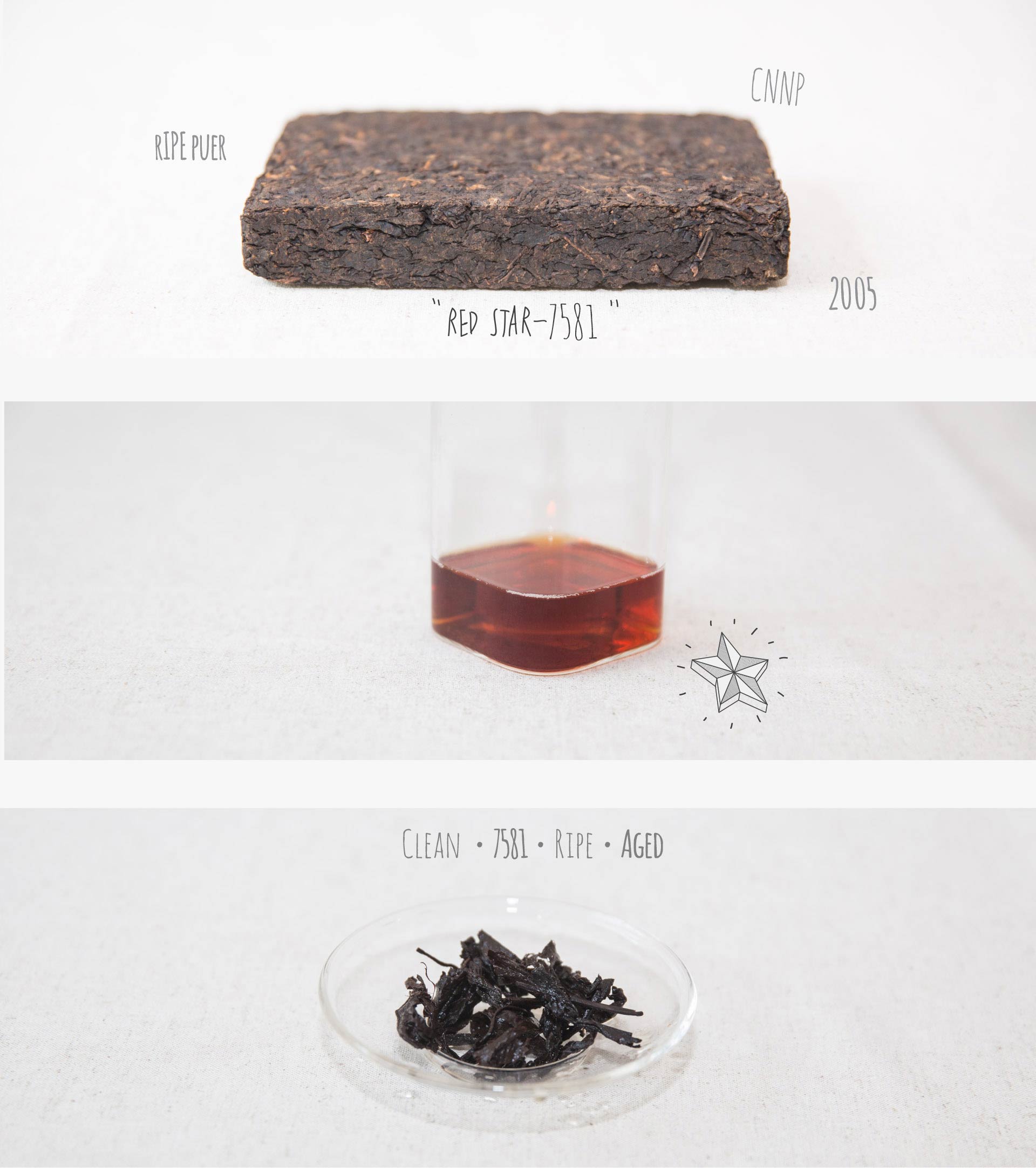 Our 2005 Red Star 7581 is no arbitrarily named ripe puer – 7581 denotes a famous recipe of ripe puer, developed in the Kunming tea factory (Zhong Cha). This is everything a ripe puer should be. Smooth, clean and with a nice date-like sweetness that lingers in your mouth. Any excessive earthiness or pile flavour has been well cleared in over 10 years of storage. Whether you collect the tea for the recipe or just for the taste, this is one worth trying.
Deciphering the recipe code (7581) is quite easy. The first two digits refer to the year the recipe was formulated (1975). The third digit is the average leaf grade, represented by a scale of 1-9, with higher numbers meaning bigger leaves (in this case 7581). The fourth digit specifies the factory of production, with 1 being the Kunming factory, also known as Zhong Cha.
For certain periods in puer tea's history, recipes can tell you a lot about how the tea will taste and its quality, but there have also been periods of inconsistency, among legitimate and not-so legitimate teas. We promote this particular tea based on its taste, cleanness and quality, just as we would with any other production. As a famous recipe and recognizable cake, these types are also more susceptible to being faked. These bricks were bought directly from a Zhong Cha employee in Kunming in 2006 and have had one owner since then.