Who:
The heart and brain of Bitterleaf is Coomi Xuan Liu and Jonah Snyder. We're based out of Coomi's hometown of Kunming, Yunnan, China.
Coming from creative backgrounds and former careers in arts and design, Bitterleaf is more than just a tea store. Our appreciation of tea spans across the process of sourcing, preparing, tasting, and feeling. For us, tea is not just a drink, but a lifestyle. We don't, however, hold any dogmatic or rigid views on tea. We simply hope to enhance others' experience in any way possible.
As people who admittedly get bored easily, we're always seeking out new challenges, which are reflected in Bitterleaf. We can't predict the direction for the future, but promise that it will never be boring.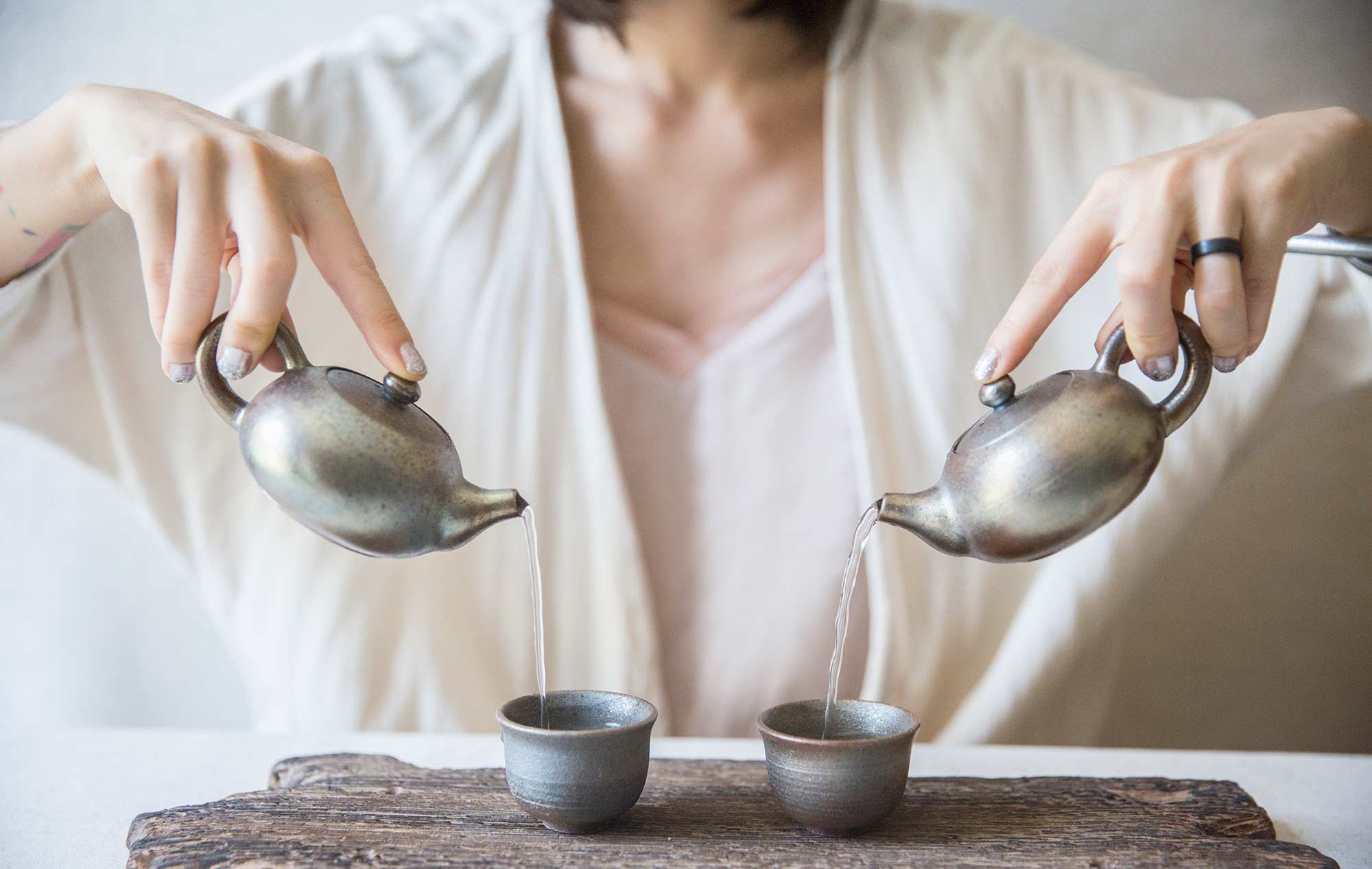 Our Teas:
Our teas are the result of careful consideration. We only include teas that we feel have something to offer in terms of quality and uniqueness. Each tea reflects what we ourselves would choose to regularly drink. With this principle as our guide, we're confident in the quality of our offering.
Keeping things local, our specialty is Puer and other Yunnan teas. While we pride ourselves on these teas, all of our non-Yunnan region teas are held to the same standards of selection.
In addition to being teas that we have personal attachment to, we try to be as transparent as possible about the source and background of our teas. We rely heavily on trusted and long standing sources and farmers to ensure high quality, sourcing directly from the tea mountains each season. Our priority is to work with farmers who exhibit responsible farming methods, care about their crops, and exhibit a high level of processing. Any other relevant information about a tea's origin or storage is included in its product listing. We intend to be as direct as possible in our descriptions and with the information we provide, while keeping confusing jargon and BS to a minimum.
For 2016 we have made a distinction in our lineup between teas that have been directly sourced, and those that have not. Products tagged as "Bitterleaf finds" represent our non-direct sourced/pressed teas, aged puers and factory productions. Original packaing from factory cakes will be left in tact underneath whenever possible.

Our Teaware:
Like our teas, our teaware is also held to a high standard of quality. We focus largely on Jianashui zitao purple clay teaware, and unique pieces from the ceramics capital of China, Jingdezhen. We spend a lot of time making tea, and this is process is much more enjoyable when there are pretty things to look at that also work well. We want you to be able to experience the same.
Every single piece of teaware that is sold through Bitterleaf is personally inspected and tested for cosmetic and functional defects. Any items that do not thoroughly pass our own standards are not sold. Please note that for some lower grades of glassware and handmade items, minor and discreet imperfections may exist. In all cases these are generally unnoticeable, but if you wish to see an example of what we consider a passable imperfection, please contact us.
We make every effort to accurately represent each piece of teaware in our shop, both in terms of colour and shape. If we receive a new batch of wares that is significantly different in colour or design (a common occurrence with ceramics), we will update the product pictures to accurately reflect this and make a note. We also note that some pieces, especially those that are handmade, can exhibit slight variations in colour and glaze. In less extreme cases this may not be shown in photos.
As a result of our selection process and criteria for quality, many pieces may only be available in limited quantity. We also re-evaluate pieces from time to time and may decide to restock using a higher quality, which can be reflected in the price. We recommend checking back regularly, but if you have a request, feel free to let us know.
Click here for information about shipping, our refund policy and other fun details.