Down a dusty alley in Jingdezhen lies a concrete building that pretty much looks like all the others. The rooms on the first floor of this functional structure are mostly unadorned, housing pottery wheels and drying racks, with cigarette butts on the ground.
Head upstairs and the eyes are quickly disoriented by various shapes and colours featured around the room. Teapots, cups and tea jars line the wooden shelves. Each one is the result of a different glaze or a different shape, whether tested with success and made again, or left to collect dust. The shelves support a mixture of the successful, broken, and otherwise failed pieces, but even those are interesting.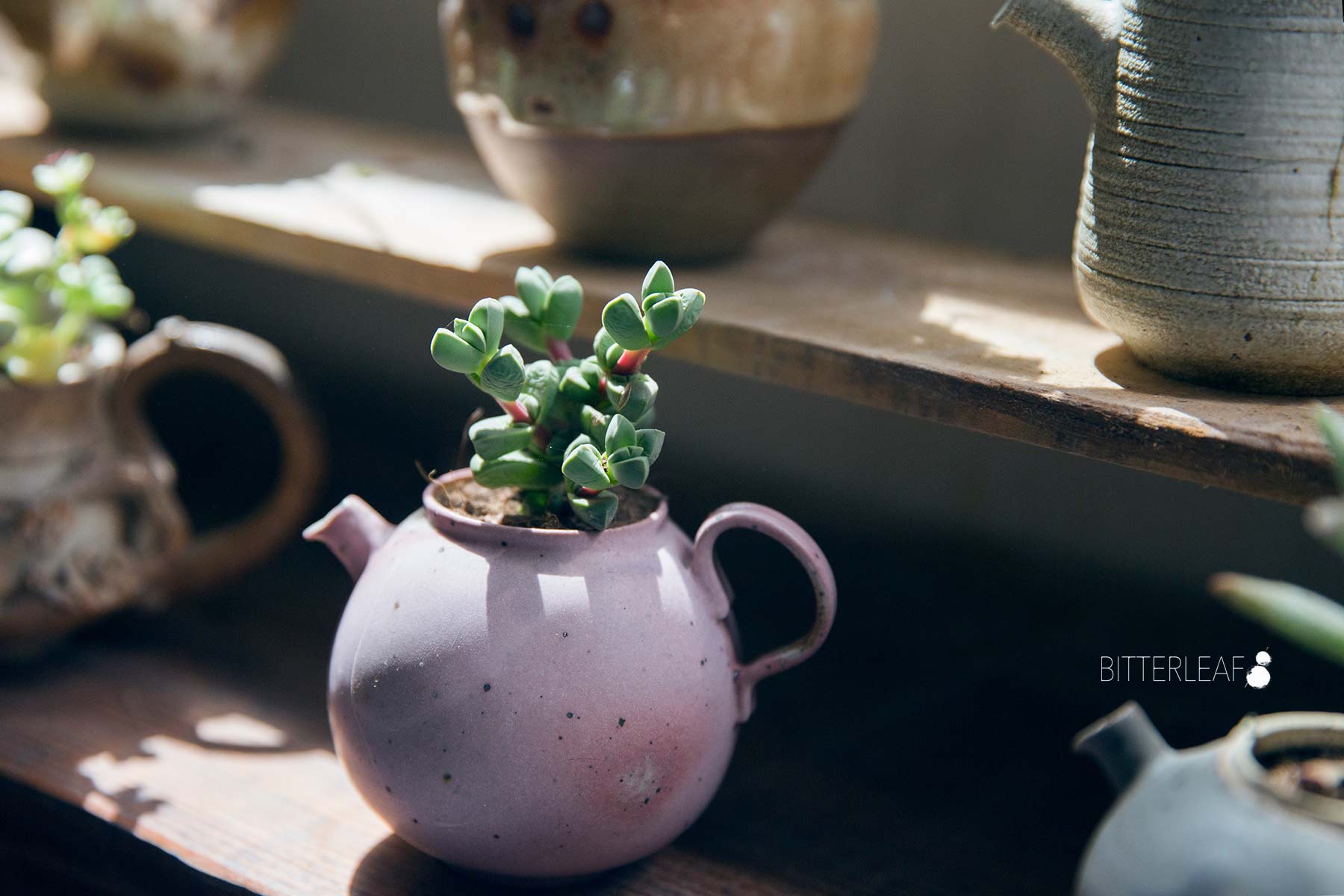 While there are several potters and individuals that work in this space, the brains of the operation and resident visionary is sitting at a wooden table brewing some black tea. He more or less steers this ship, and with a restless mind and tendency to get bored easily, this means frequent direction changes.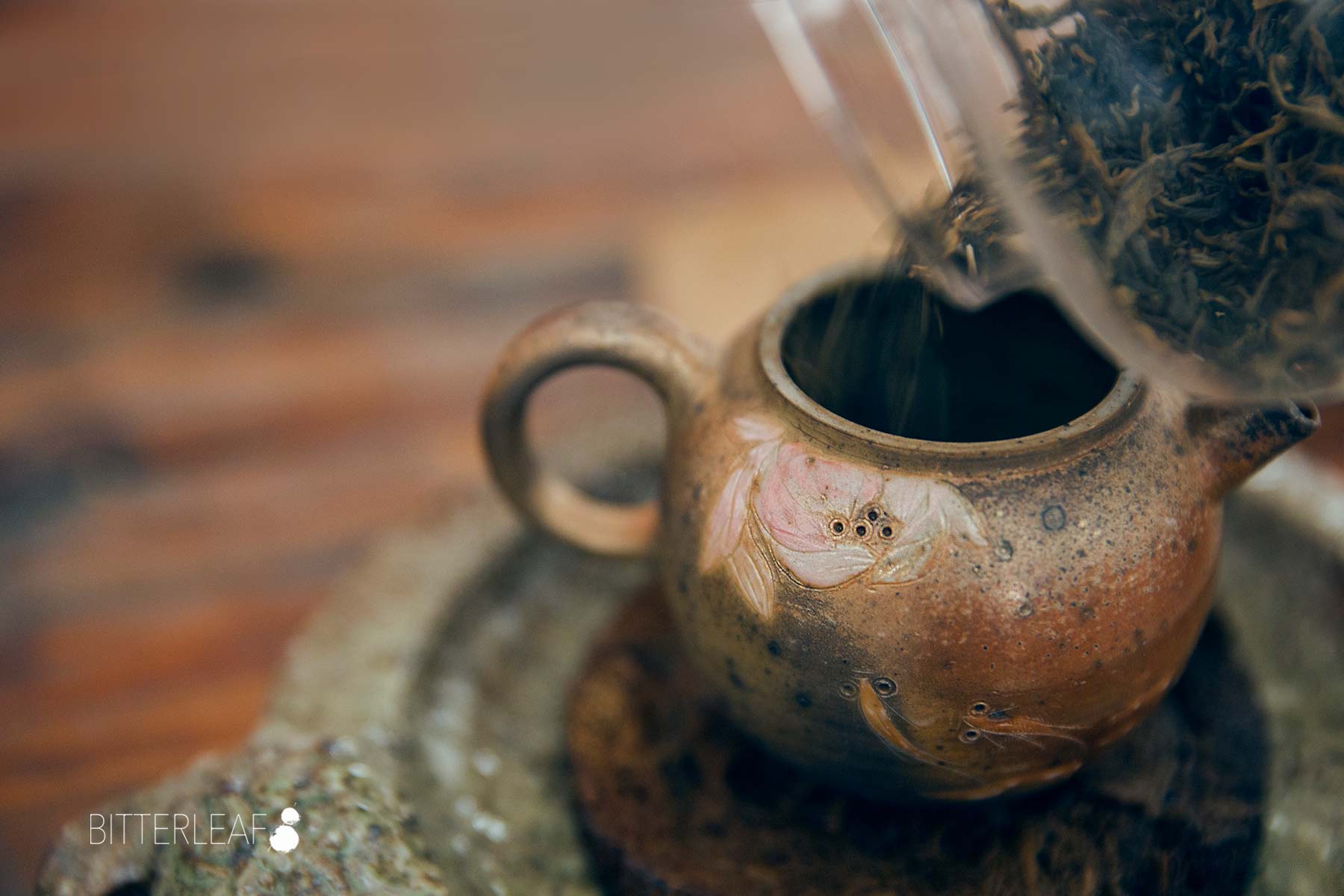 His temperament is relatively calm, but it's obvious there is more going on that outsiders are not privy to. He looks upon the various ceramics as if he's looking back into the past – not so much with desire to relive it, but to understand. More adventurous projects are scattered throughout the room, punctuating the rows of teapots. These include small scale houses and scenes made from clay, as well as large vases and installations featuring old Buddha figurines that are inlaid into some kind of spiritually industrial ceramic collage.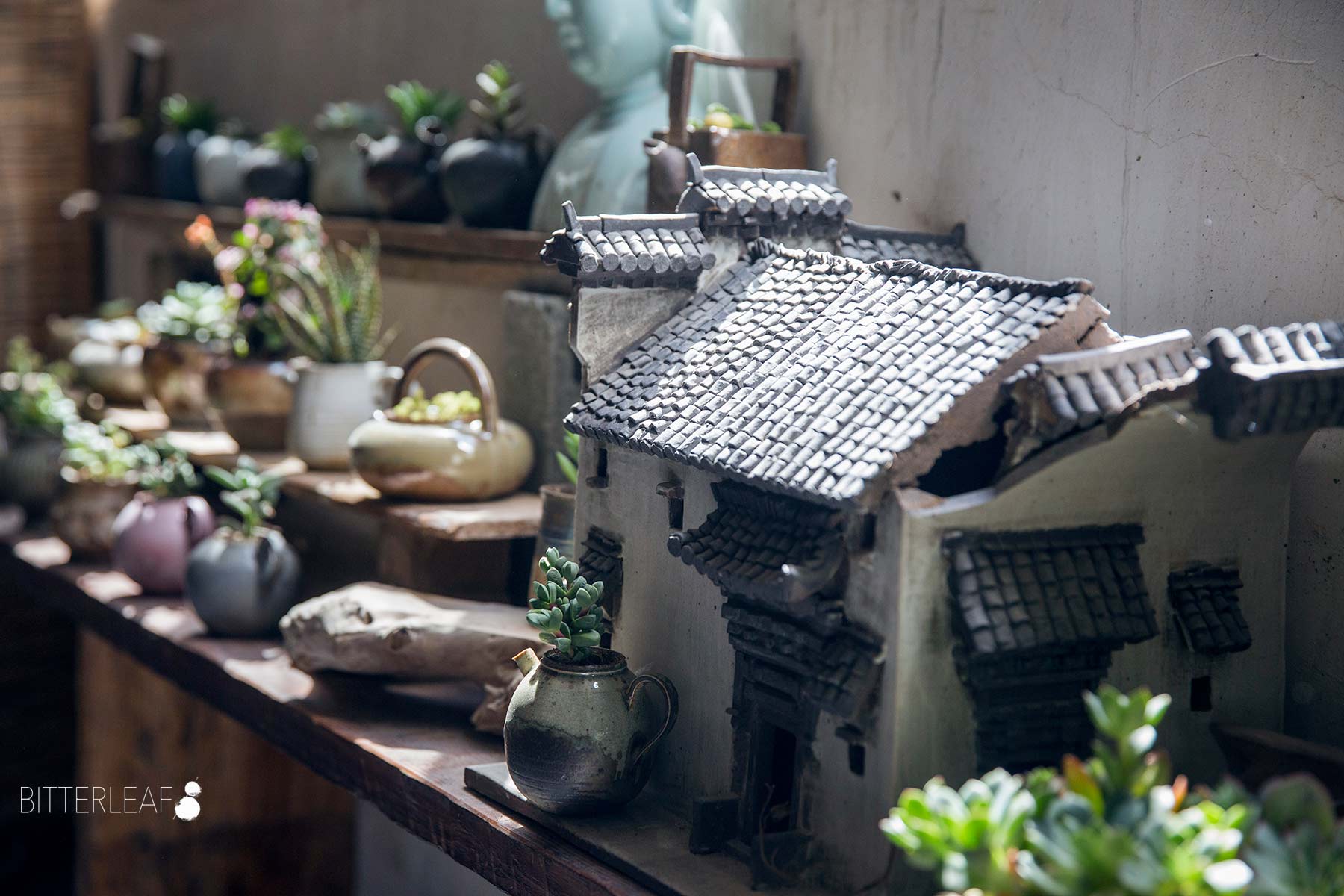 In a back room there are many more pieces like these, some of which are finished, and others that are unfinished or not up to par. A large tube is soon pulled out, containing a counterbalance to his restless and experimental nature. Inside the tube is a dedicated practice of repetition and consistency, or as he views it, simply a hobby. When a long scroll of handwritten text is laid out on the floor, it easily stretches from one end of the room to the other. On this particular scroll he has been writing the xinjing (heart sutra) over the past year – a form of meditation. As with others before it, once he is done with this scroll, a new one will begin.