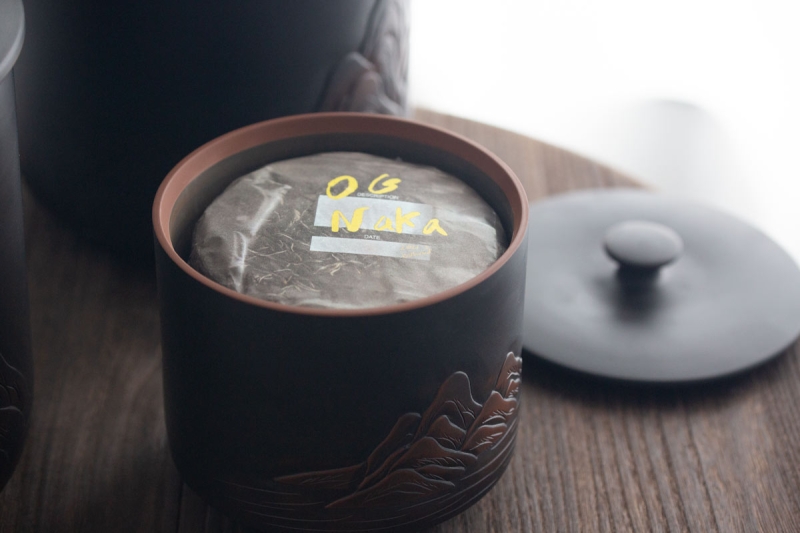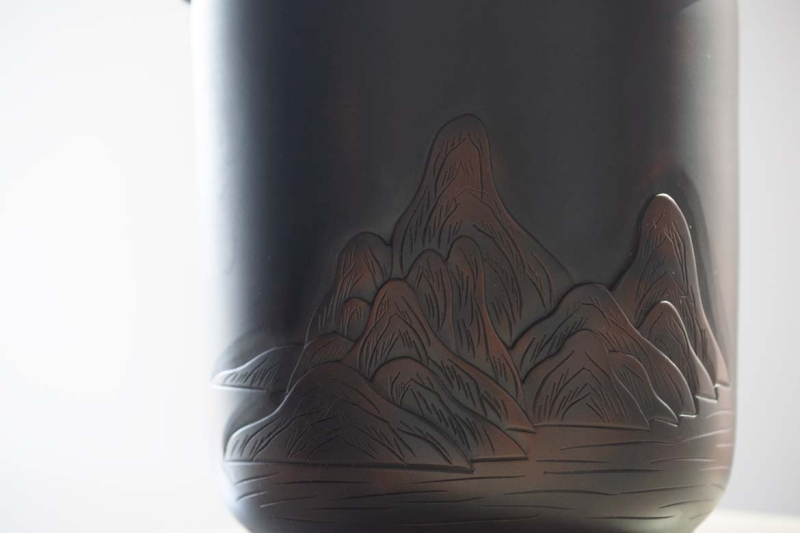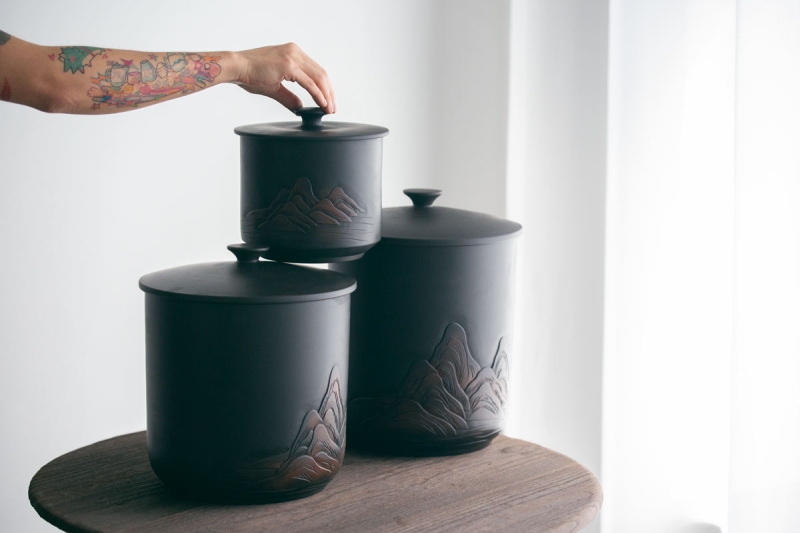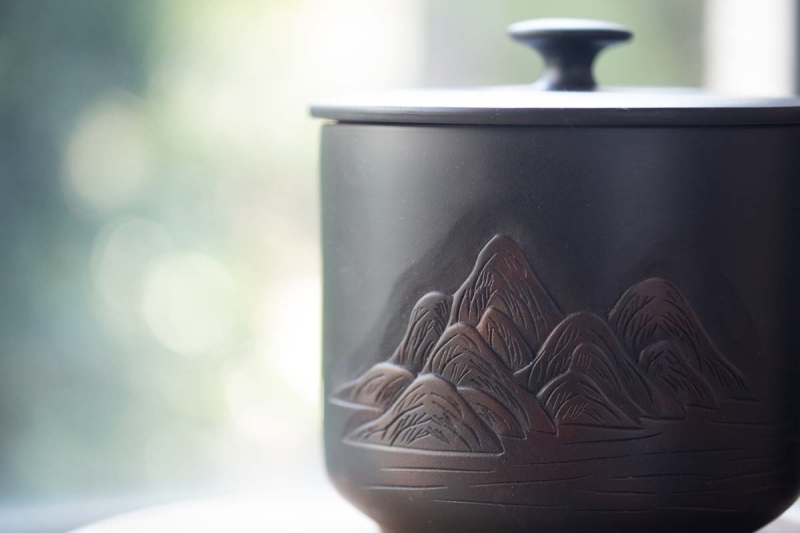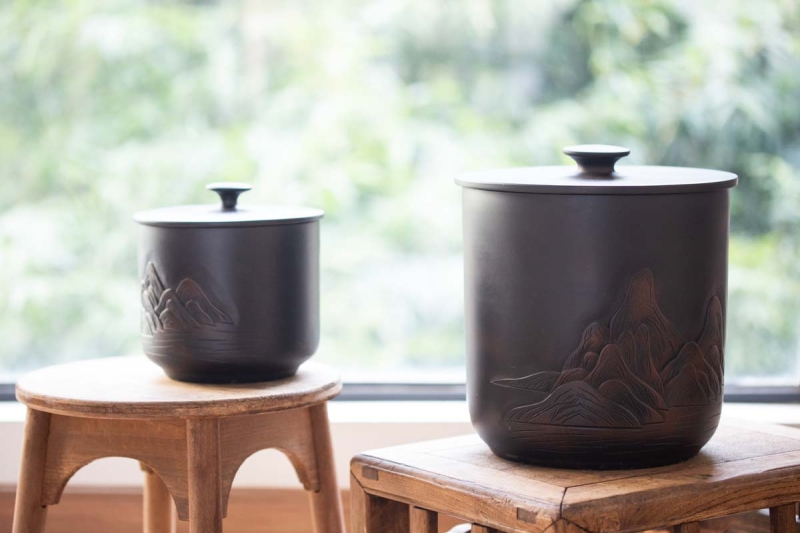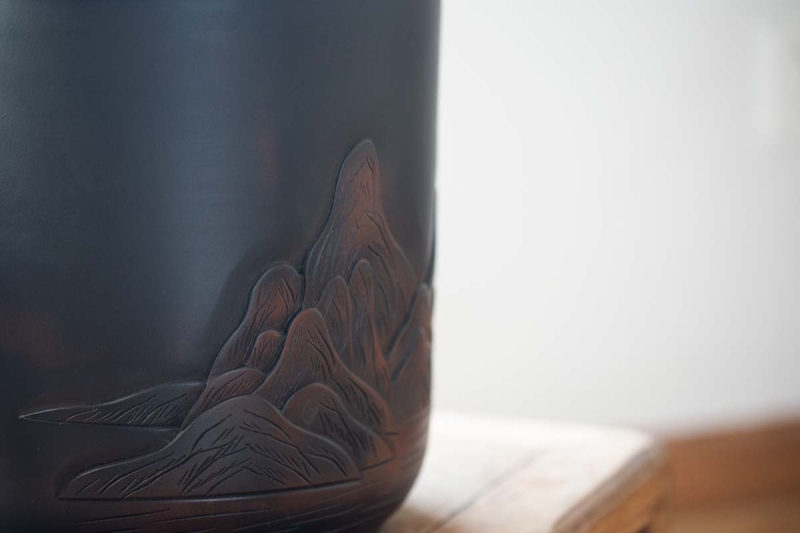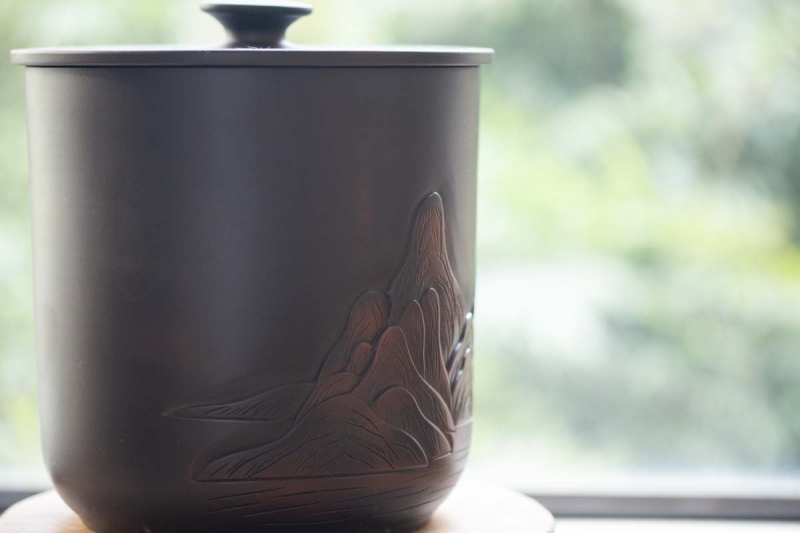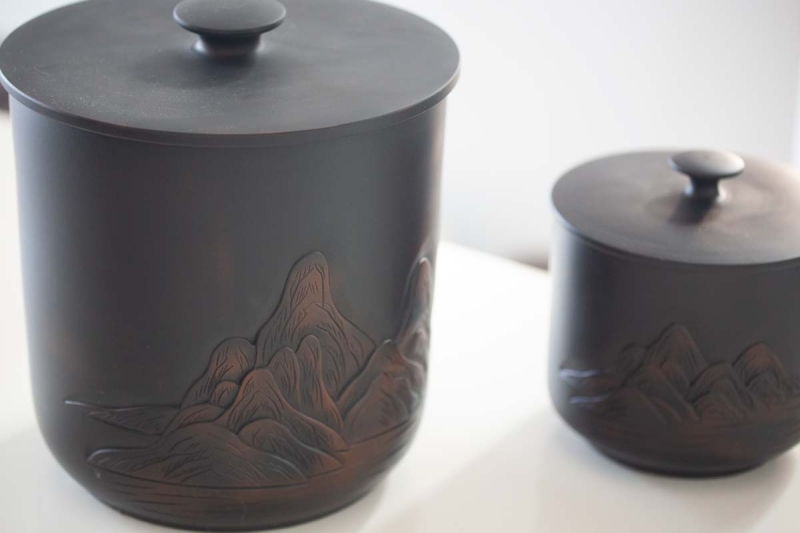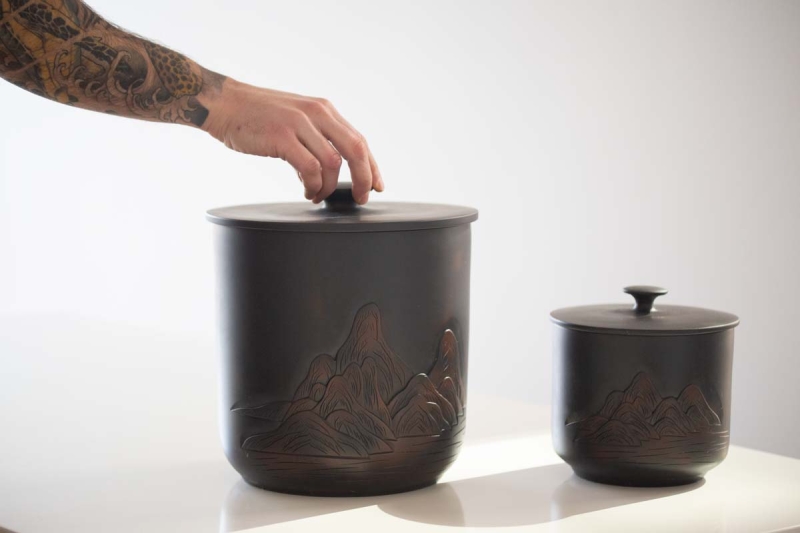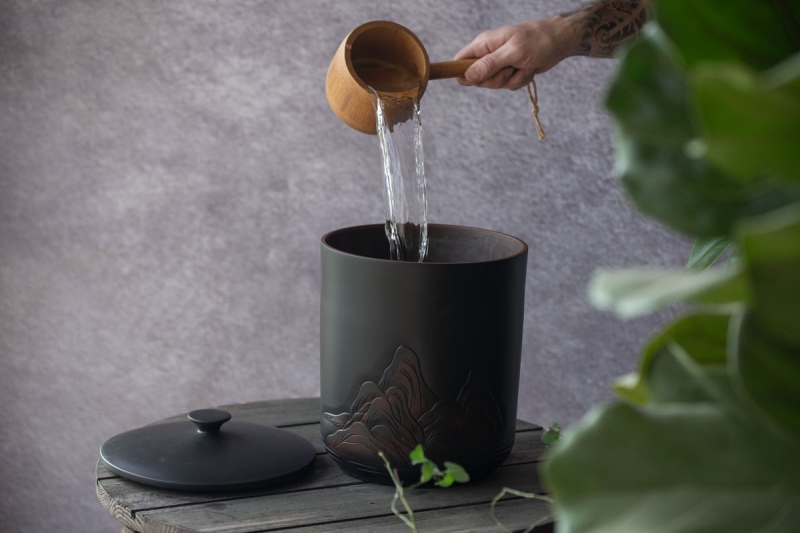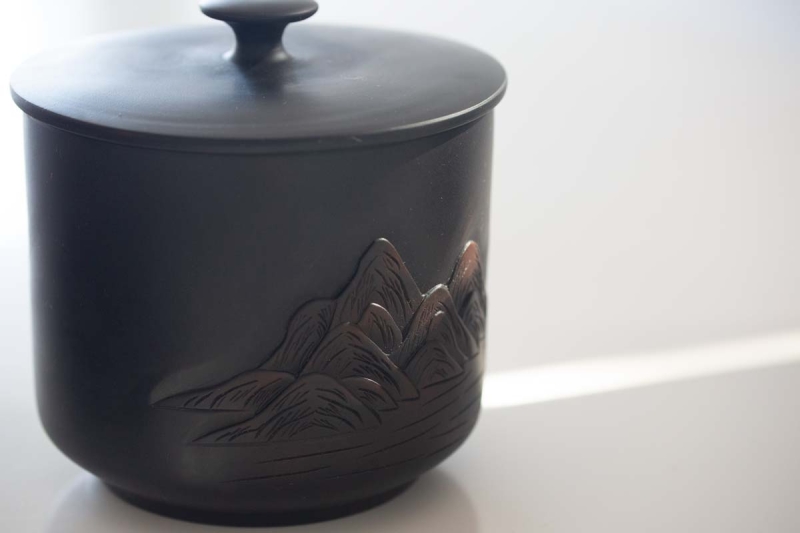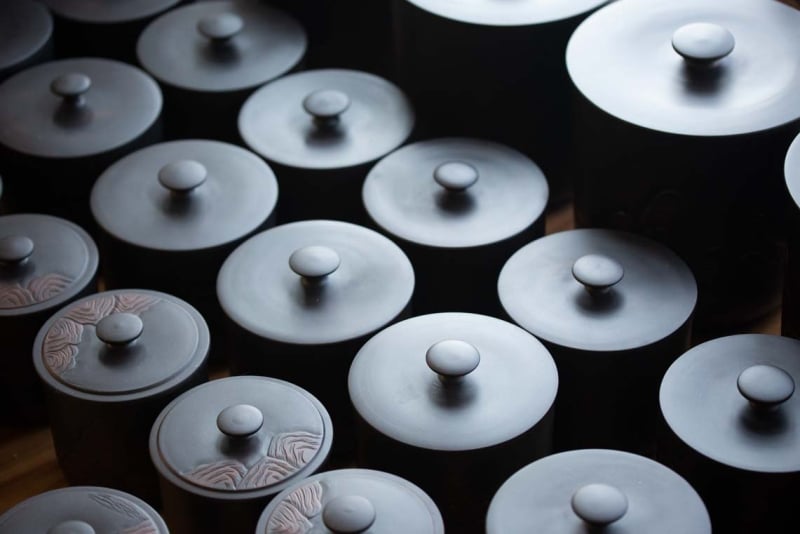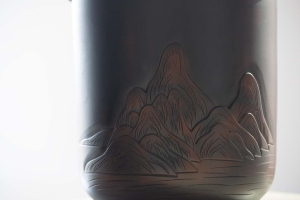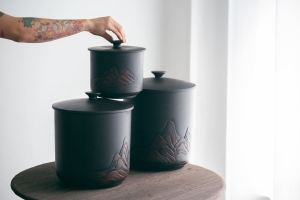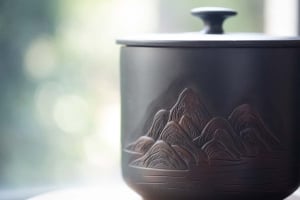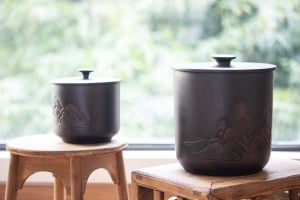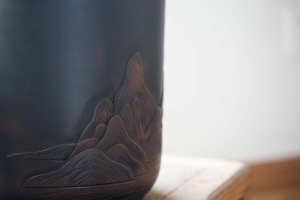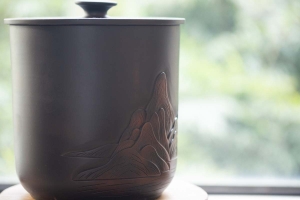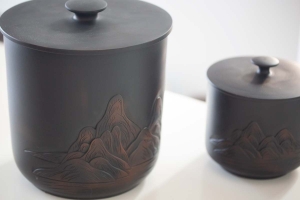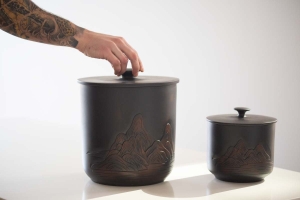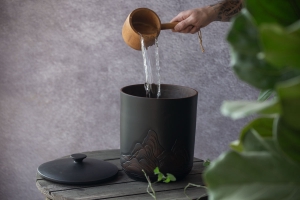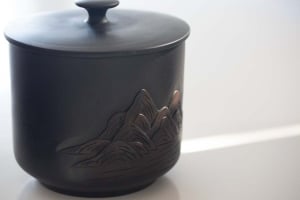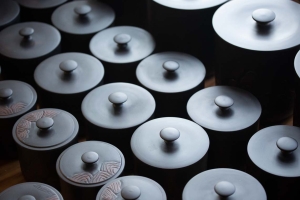 Peak 357 Jianshui Zitao Tong Tea Jar
$265.00
Earn 2,650 Tea Miles
Description
Loading Jars in Jianshui
Additional information
Description
These zitao tea jars are made from 100% Jianshui purple clay. Each one has mountain design that has been engraved into the body. These jars not only serve as an effective long-term storage solution for your puer, but they also act as an attractive piece to display in your house. When guests come over and ask what beautiful, large jar is for, you now have another great starting point to talk their ear off about puer.
These larger format jars are designed to hold at least a full tong of full sized puer cakes (7 x 357g cakes) without needing to break them up – possibly more depending on how thick the cakes were pressed.
Although it can be used to store any type of tea you choose, purple clay storage is quite beneficial for puer as it provides a stable environment and micro-climate to protect your tea from fluctuations in your environment's temperature and humidity.
This particular container is ideal as a long-term storage solution, but can also serve as a suitable container for cakes of similar age on the go.

If you're concerned about the breakage during shipping, then worry not. We have successfully sent many jars this size to various countries, without a single incident. Even if there is an unlikely mishap, we will refund or re-ship.
Please note that in order to ship these jars safely, they will be sent separately from other items in your order.

Additional information
| | |
| --- | --- |
| Weight | 4500 g |
| Dimensions | 26 × 26 × 30 cm |
Want to be notified when this product is back in stock?