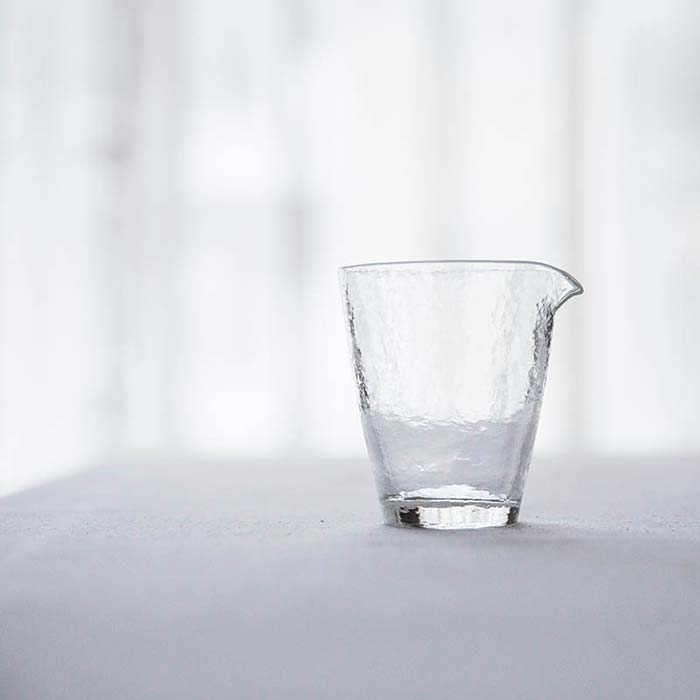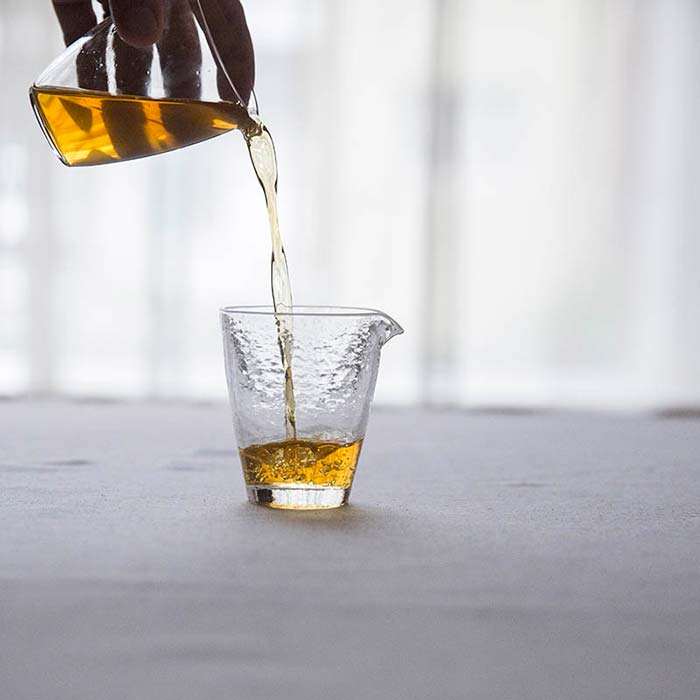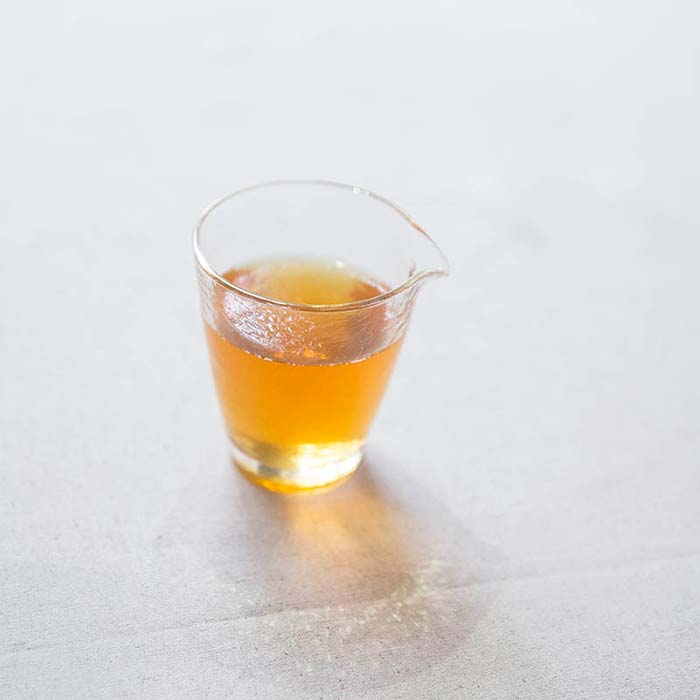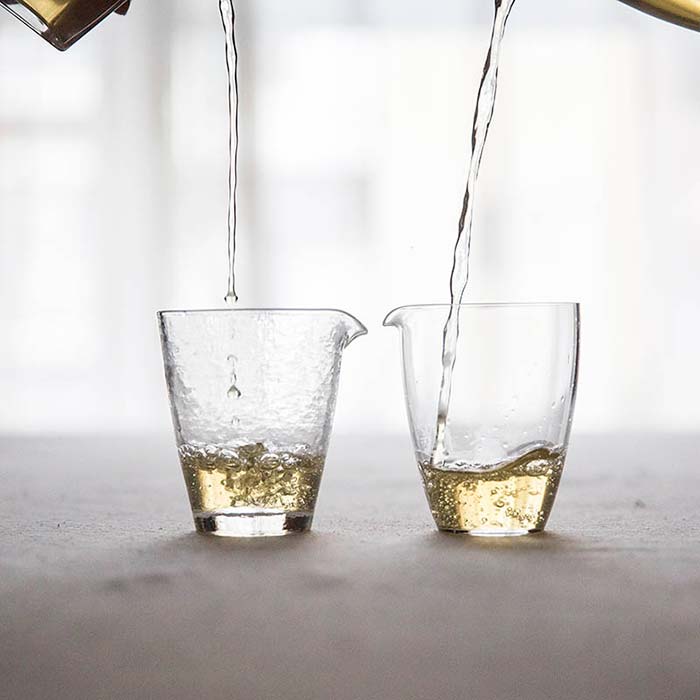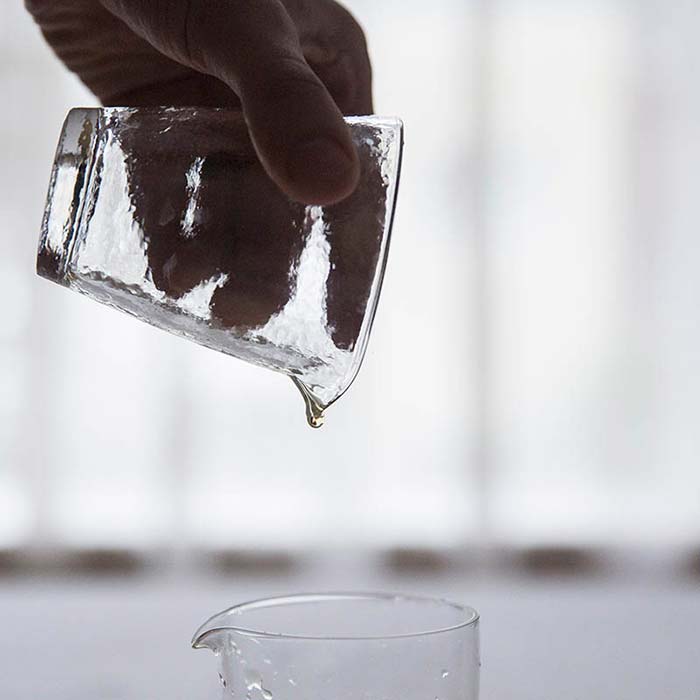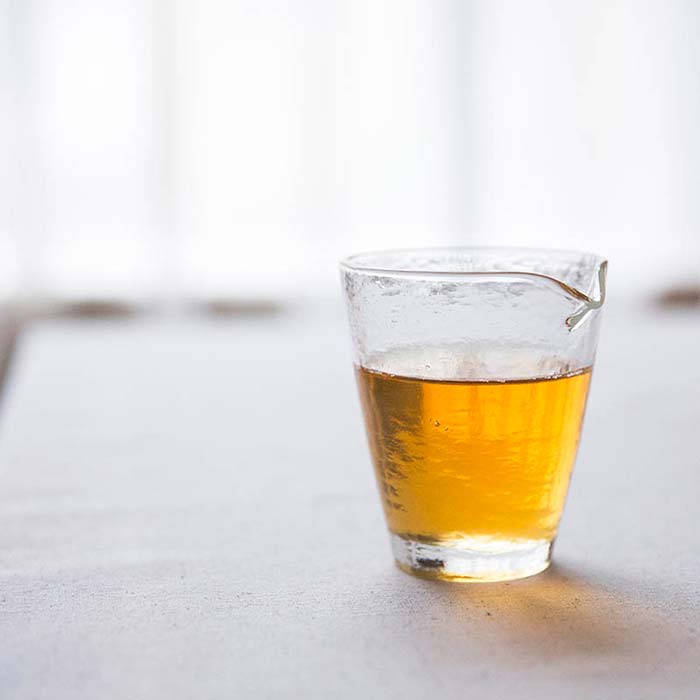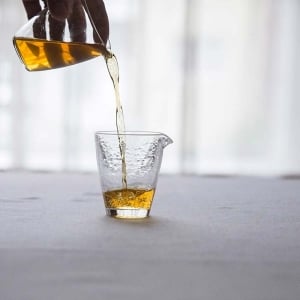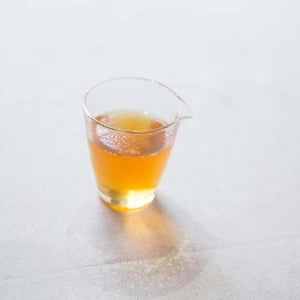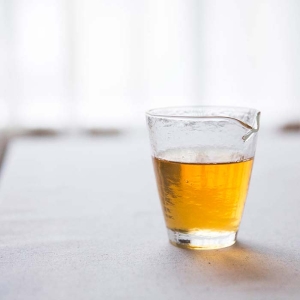 Slim Hammered Glass Gong Dao Bei Fair Cup
$18.00
Description
Additional information
Description
With a capacity of 150ml (filled to the top), this is a slightly smaller, taller version of our Hammered Glass gong dao bei/fair cup. We tested this gong dao bei for pour quality and feel, and like all teaware we select, it pours very well and cleanly, with no drips.
This style has become increasingly popular recently, with a wide range of quality and prices appearing on the market. This gong dao bei is a copy of a higher quality Japanese glass gong dao bei. We chose this particular cup because it represents a middle ground between the high end Japanese gong dao bei and some of the cheaper Chinese made ones using lower quality glass. It strikes a balance of affordability and quality, without suffering from heavily tinted or impure glass that some of the cheaper alternatives are made with.
For those who are seeking out a premium hammered glass gong dao bei, feel free to contact us to see the differences in detail or place a custom order.
Additional information
| | |
| --- | --- |
| Weight | 205 g |
| Dimensions | 7.5 x 8.5 x 9 cm |
Out of stock