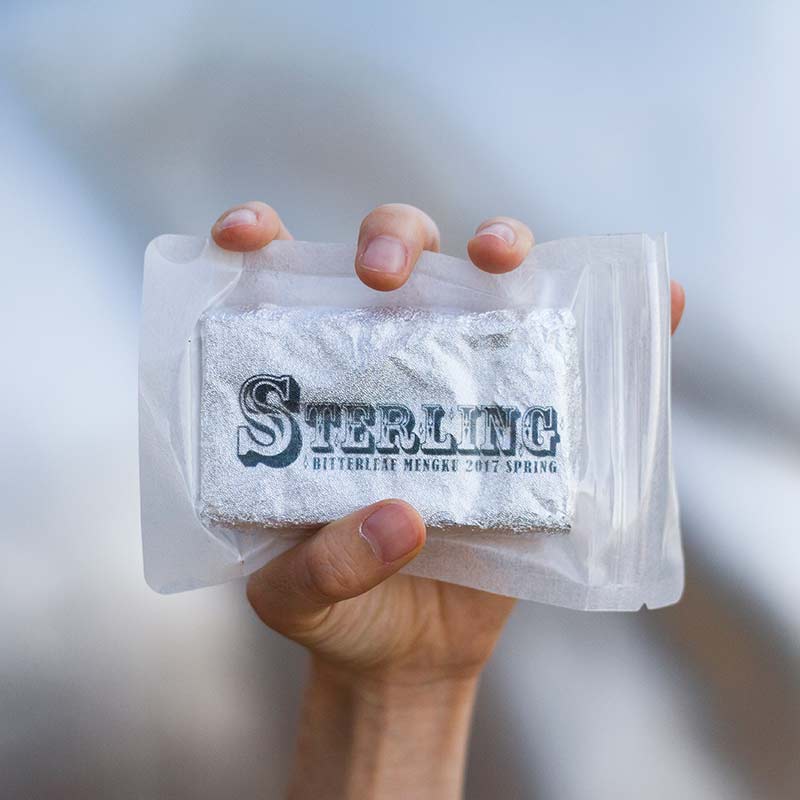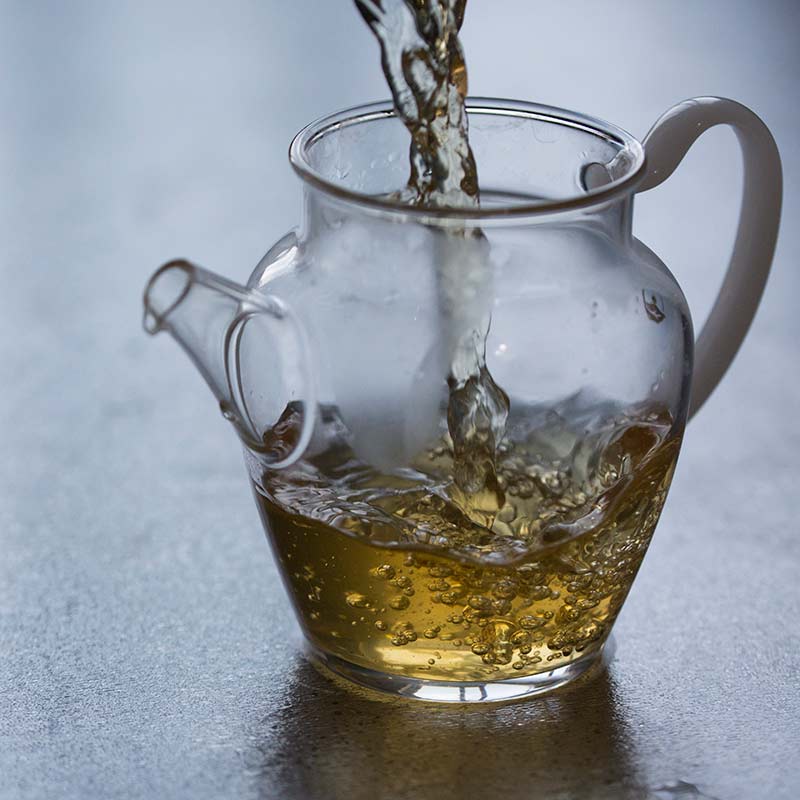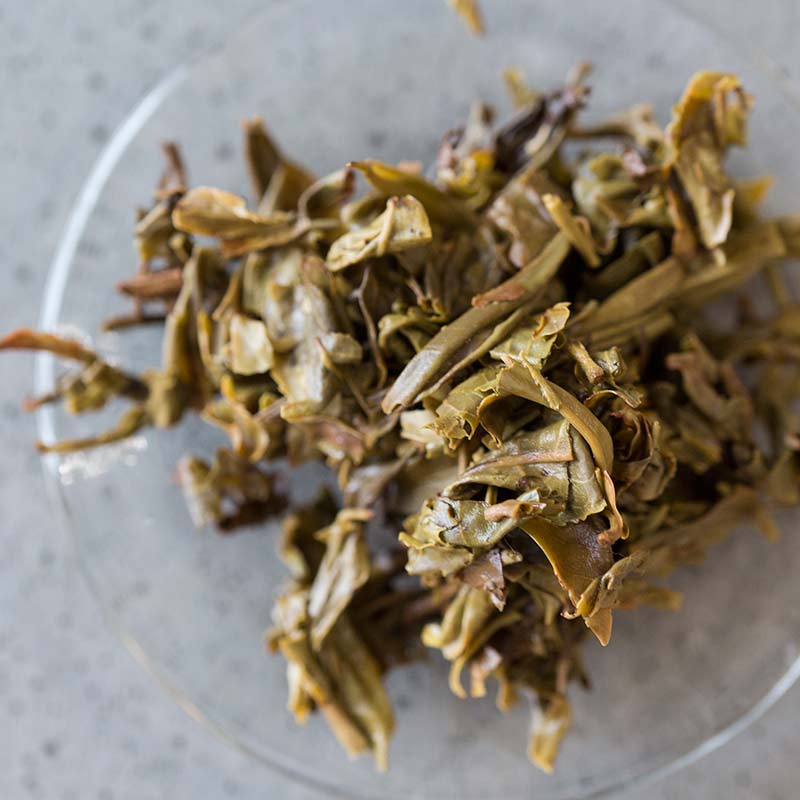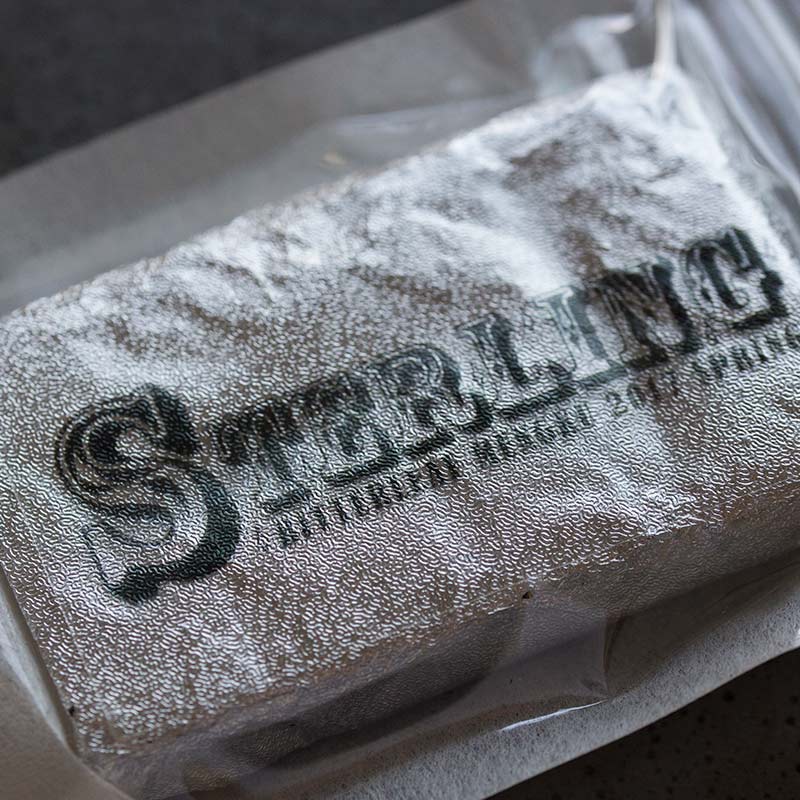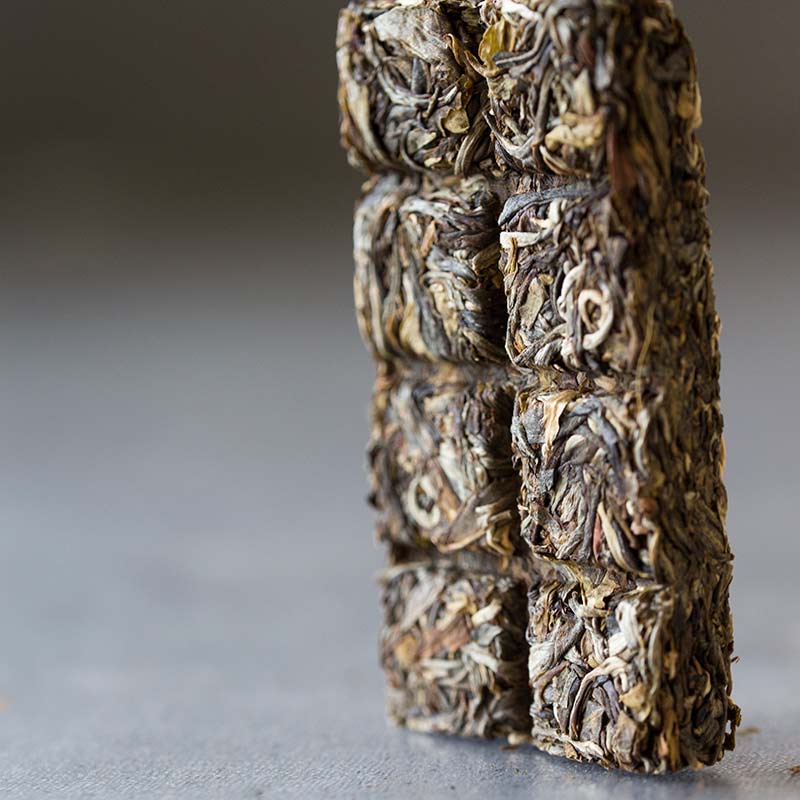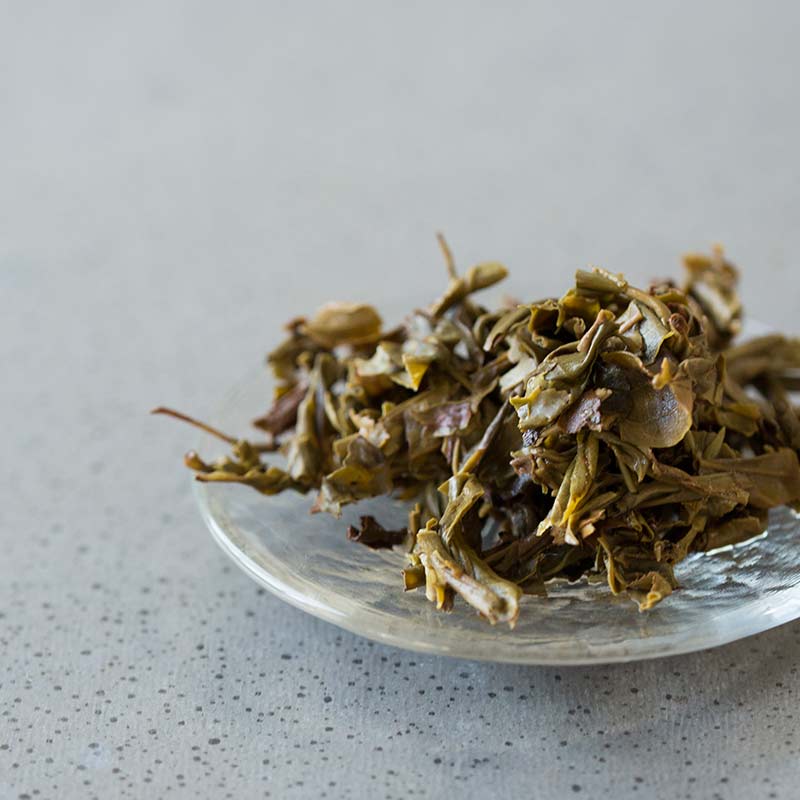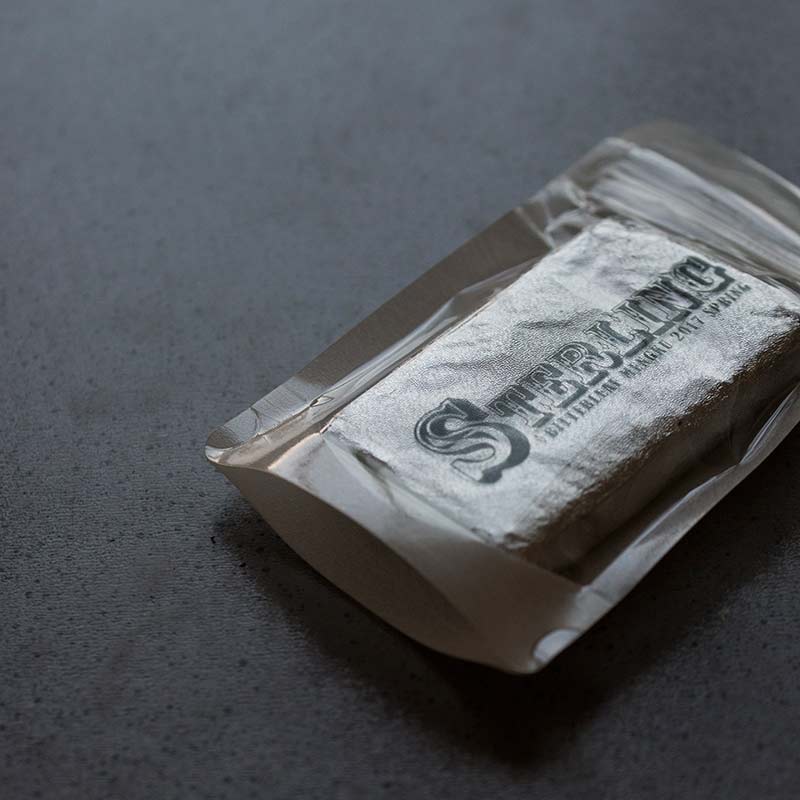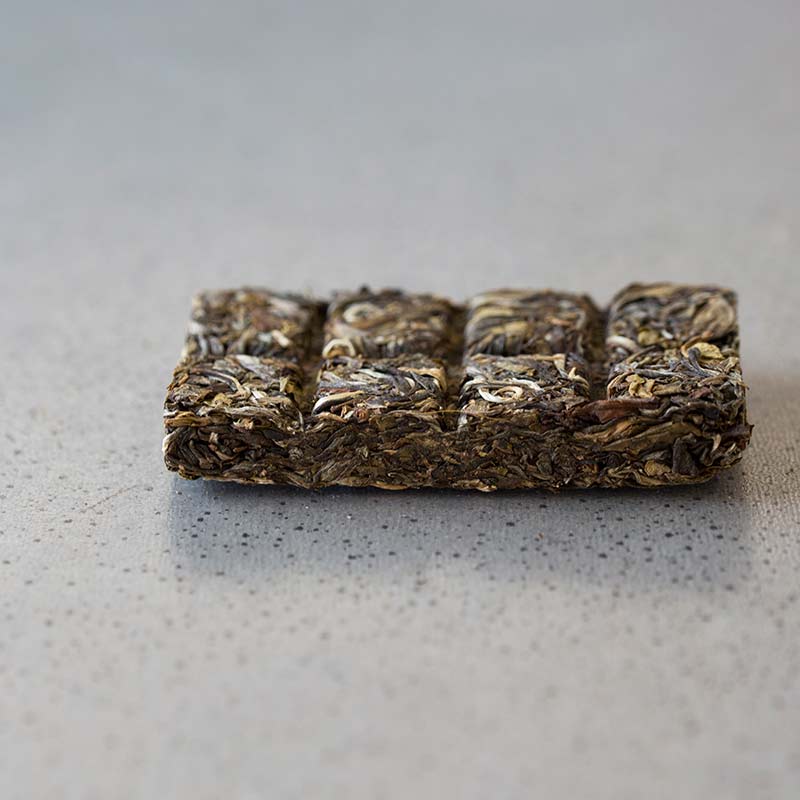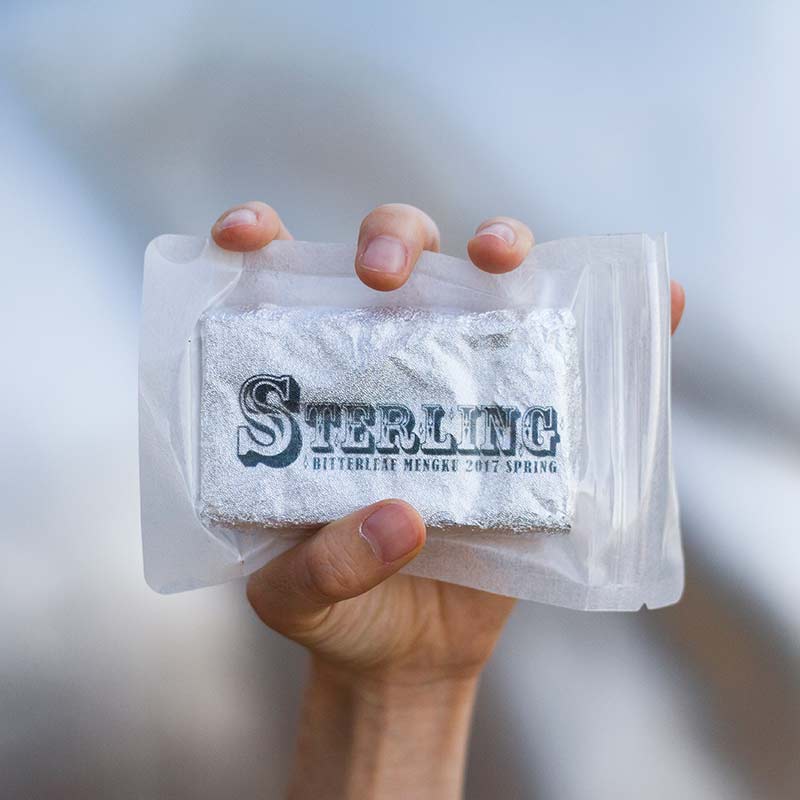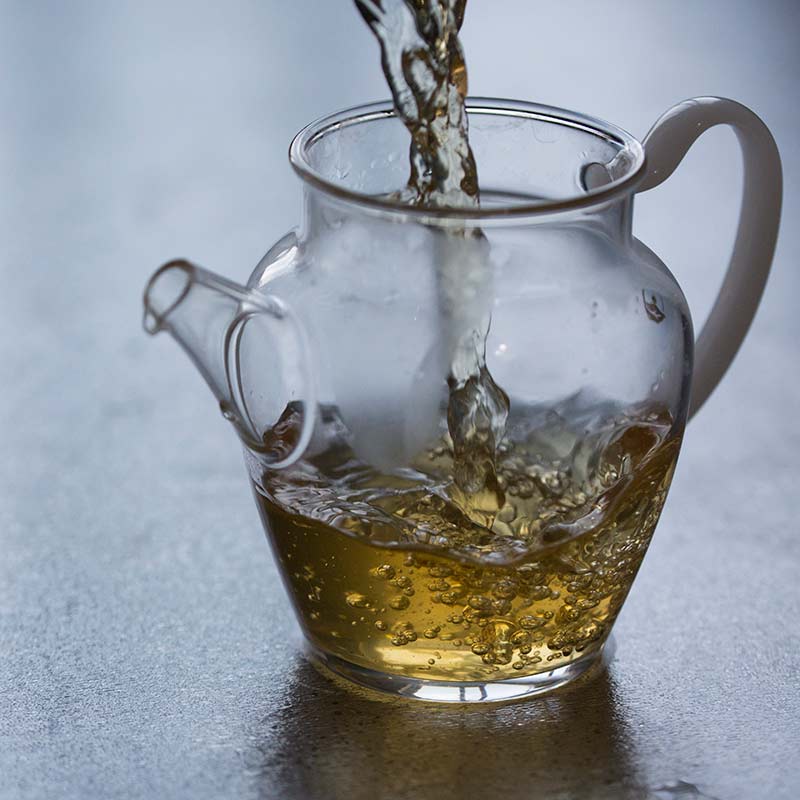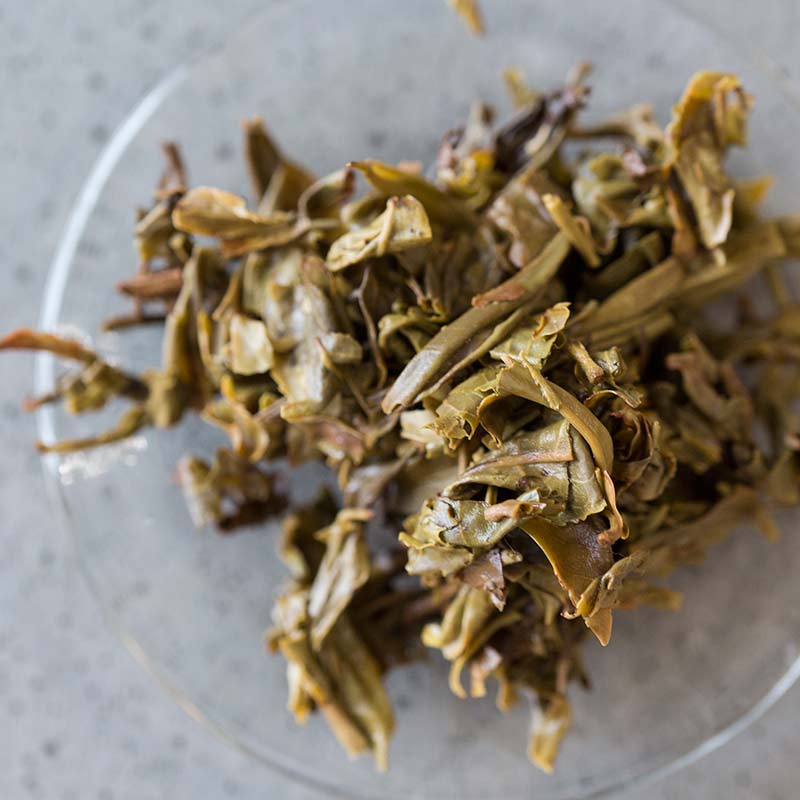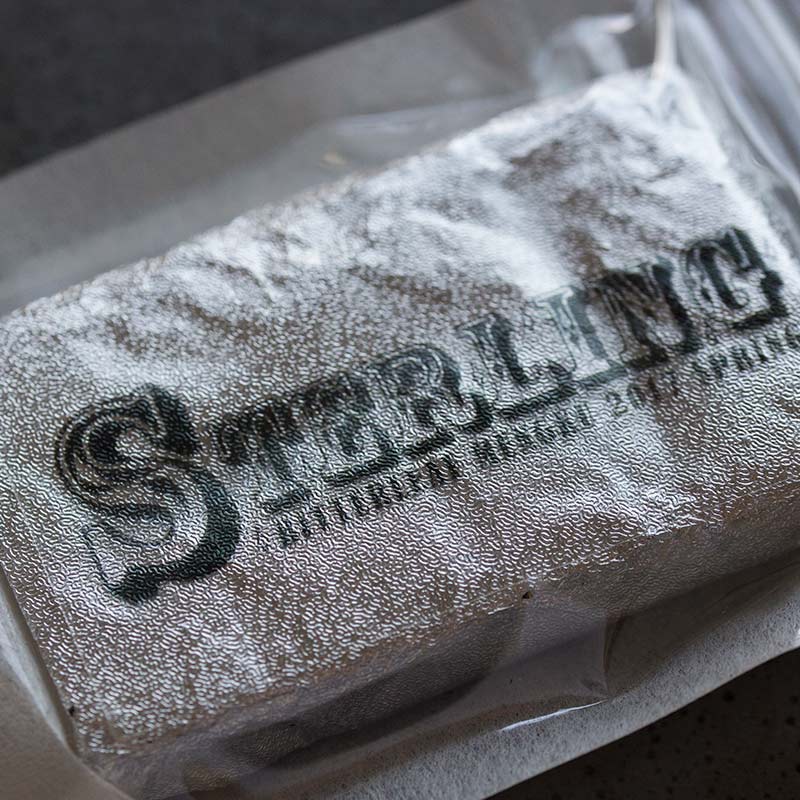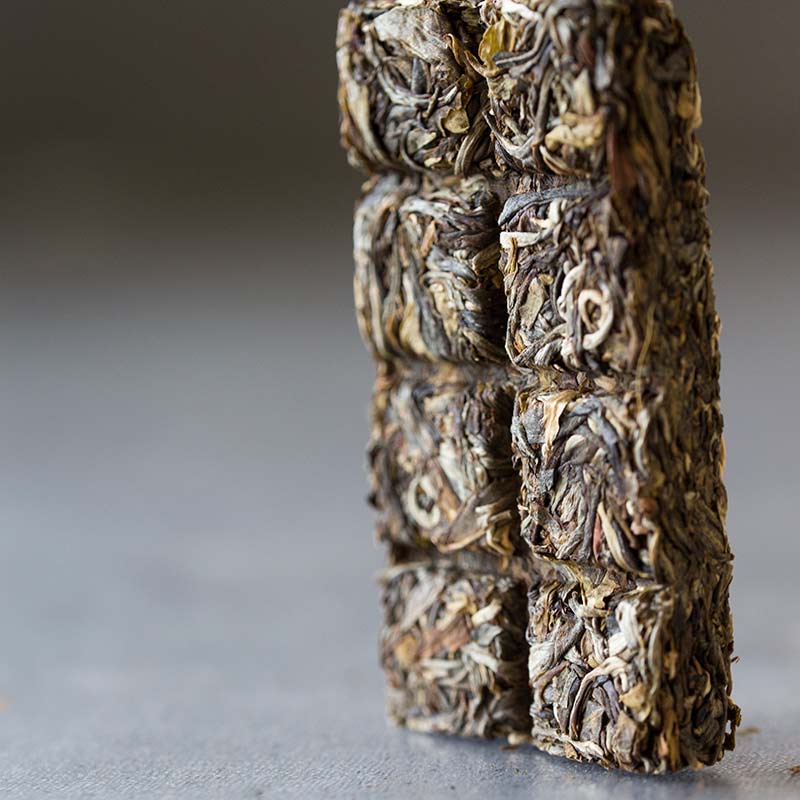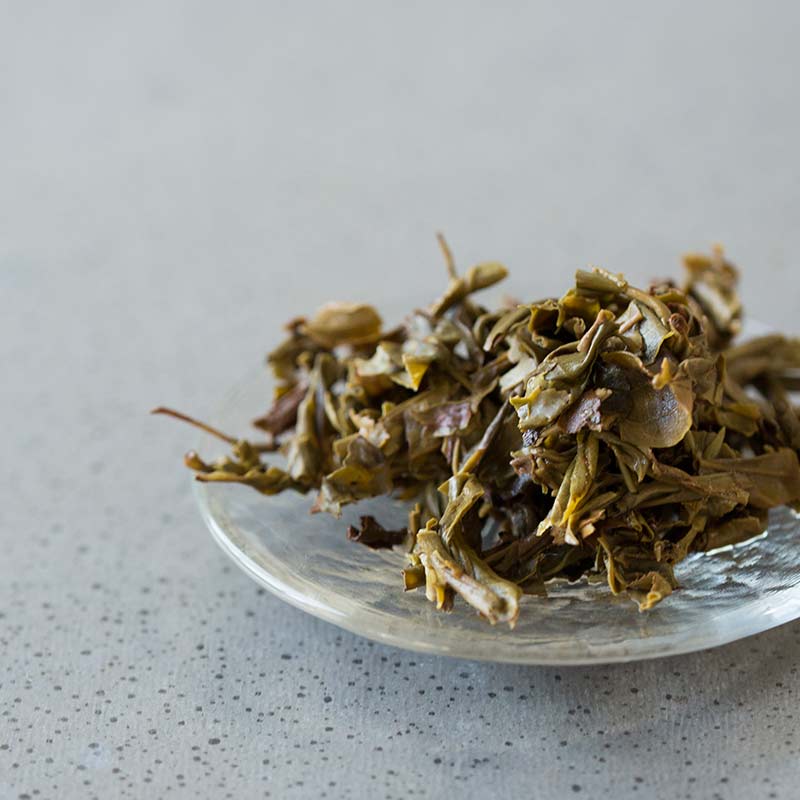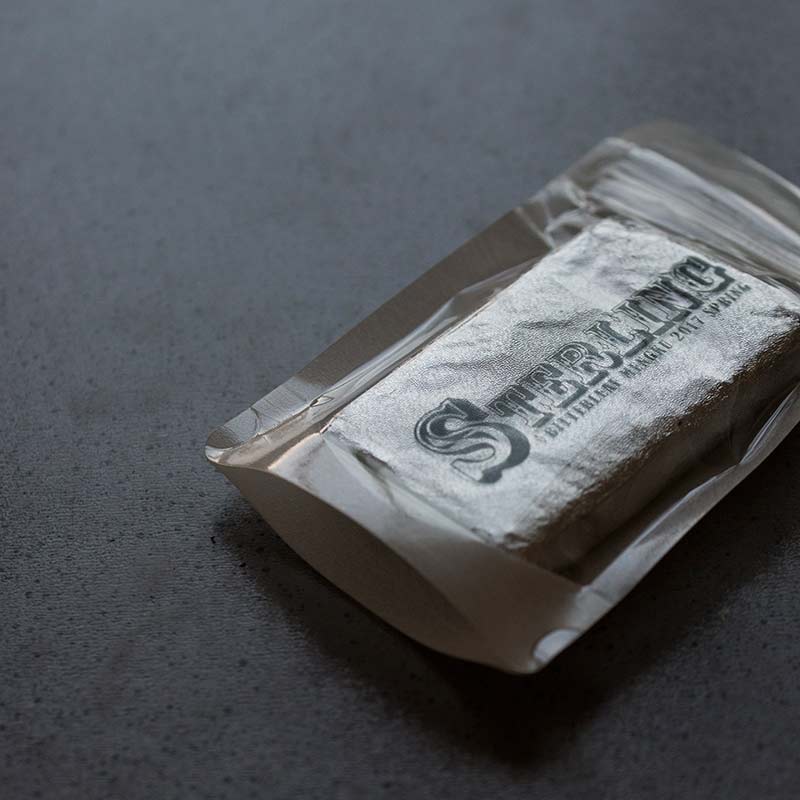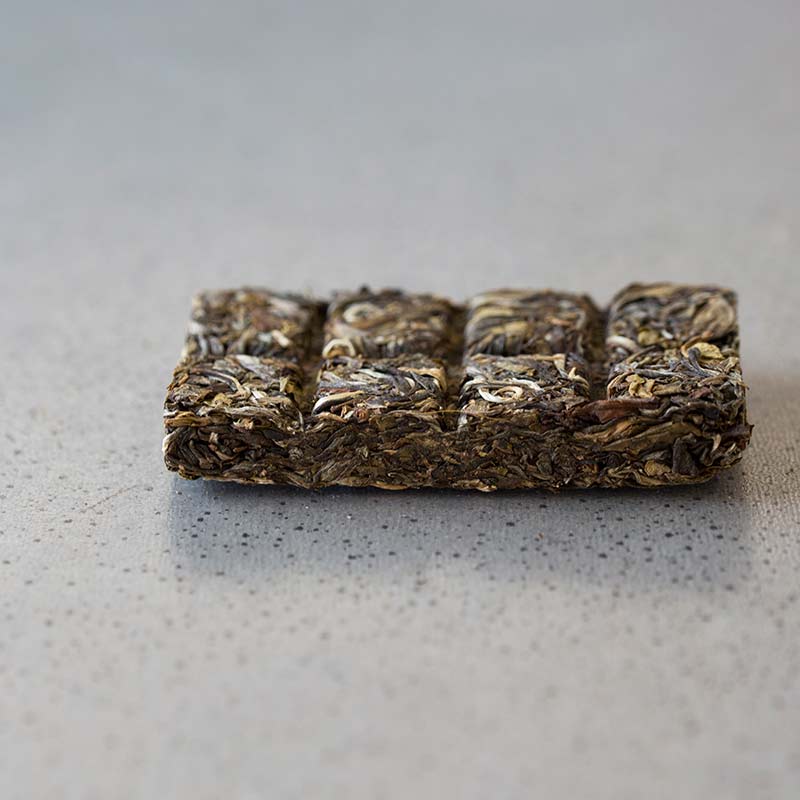 Sterling 2017 Spring Mengku Raw Puer
$8.00
Earn 80 Tea Miles
Description
Additional information
Reviews (8)
Description
Our 2017 Sterling raw puer is a beautiful marriage of high quality tea and a low price tag. Each of these 50 gram "chocolate bar" bricks are pressed using high-end Mengku (Lincang) material. Just like the bricks themselves, this tea's flavour and texture are dense and very upfront. There is a noticeable fruity and floral fragrance, combined with a honey-like sweetness that lingers. After a year in Kunming storage, this tea is in an excellent stage for drinking young.
By now you're wondering: If this tea is from supposed quality material, then why no "high end" price? The material used for this pressing is essentially the leftover maocha from the bottom of the bag. Similar to huangpian, the ends of a large bag of maocha are not necessarily composed of the most visually appealing tea. There are, however, plenty of buds and lots of perfectly good smaller pieces of tea that lack nothing in quality.
The presence of more broken leaves may lead to a little extra astringency, as well as a few rogue bits of tea escaping your gaiwan or pot. However, we feel that picking a little leaf out of your teeth here and there is a minor tradeoff for such a big flavour though.
$0.16/g
Additional information
| | |
| --- | --- |
| Weight | 50 g |
| Dimensions | 8 × 4 × 1 cm |