Jingdezhen – Junction of China's Past and Future
Bitterleaf
We wasted very little time between sourcing our 2017 teas and venturing on our first teaware sourcing trip to Jingdezhen this year. Perhaps labelling it as a "teaware sourcing trip" is a bit too utilitarian, as our short and long term goals for this visit both exceeded the scope of simply finding nice teaware to bring back to Kunming. The greatest value was in the knowledge there was to soak up, as well as the opportunity to get to know the characters and personalities of the young artists who have decided to make the porcelain capital of China – a city with an incredible history that is linked to teaware – their home.
Jingdezhen's history and significance is too vast to squeeze into a single blog post, so for those who are completely unfamiliar with this town, Wikipedia and Google can help get you up to speed. We will note that Jingdezhen has been producing ceramics since the Han dynasty, over 2000 years ago. It has become synonymous with Chinese porcelain, producing wares for imperial courts and birthing classic styles that still flood the markets today.
Previously known as "Changnan", this town's reputation for artistry and quality extended internationally, with thin, translucent works that were unparalleled. Traders began referring to the whole country based on source of this highly sought after porcelain, which ended up morphing into "China", as we know it.
While we appreciate the classic styles of ceramics that brought Jingdezhen its fame, our interest lies in what's ahead. In contrast to all the industrial and large scale production sites in China that produce teaware and ceramics (as well as the dubious reputation that can often accompany them), Jingdezhen is home to a sizeable community of independent ceramics artists. With a focus on developing their own style and producing works of high quality, it's these studios and individuals that breathe creative life and integrity into an industry that has had to build itself back up after the wars and cultural setbacks China experienced during the 20th century.
Although we have been working with artists in Jingdezhen to source teaware over the last year, we were not entirely sure what to expect upon our arrival. In the end we met with more individuals and studios than expected, all of which have their own distinct character, their personalities expressed through their bodies of work. Our goal quickly became clear, as it's this type of work that carries the creative spirit that Jingdezhen represented over the last two millennia, and this type of work that we wish to share.
Over the coming weeks we will be writing more about some of these specific artists and studios, as well as including their teaware in our shop.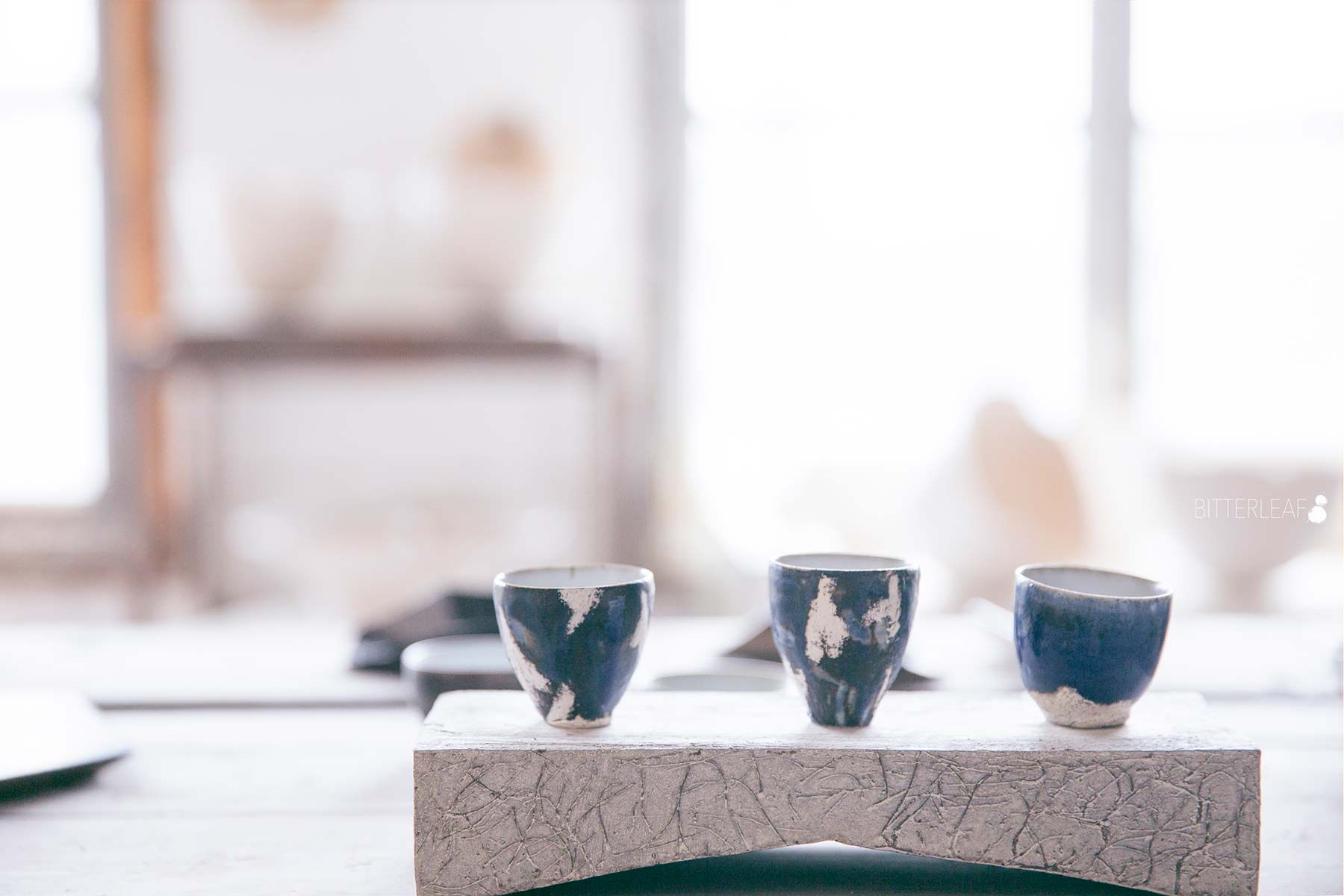 Blue, irregular shaped teacups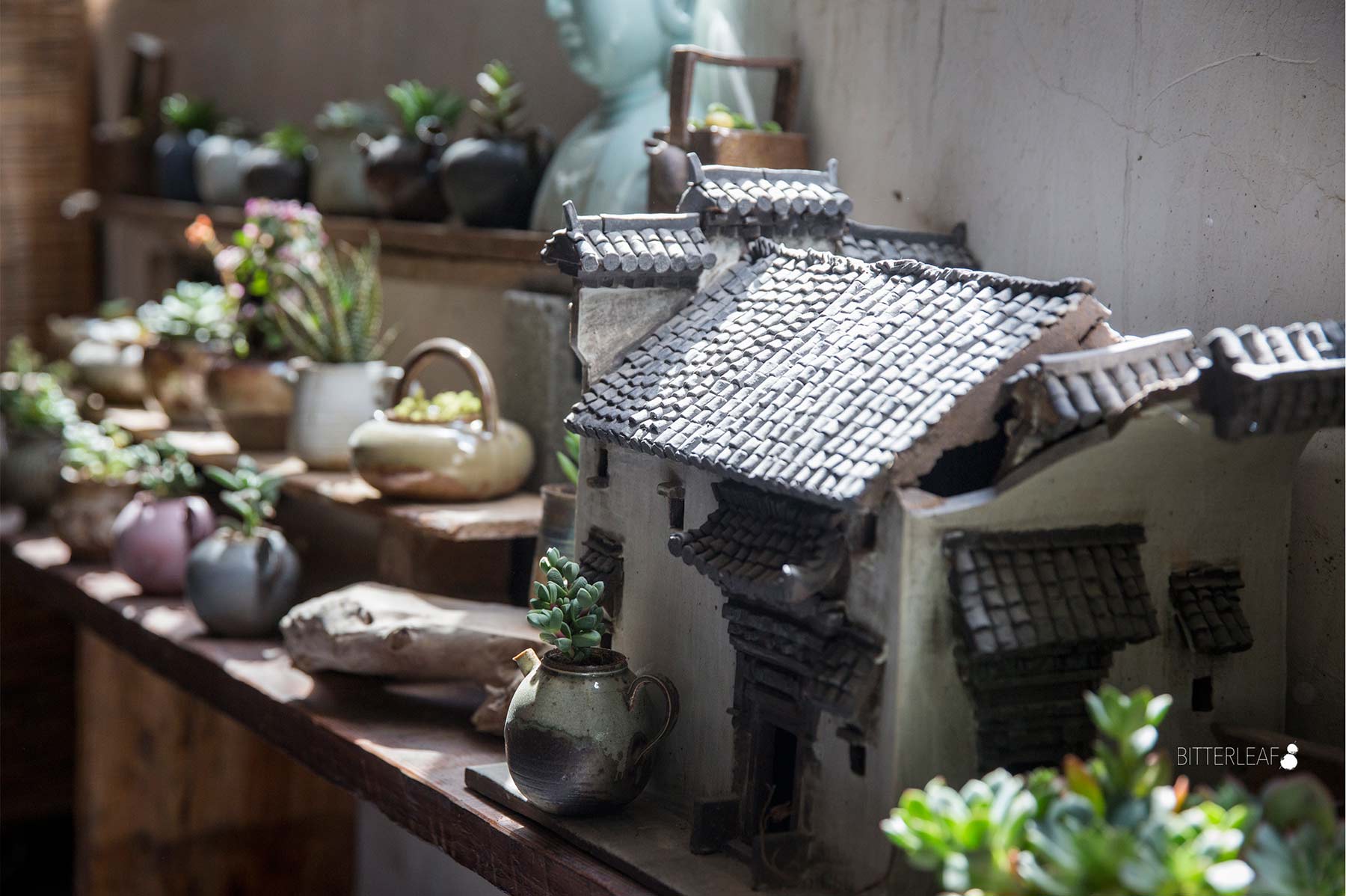 A house made of clay and unusable teapots finding a use
Broken piece of qinghua pottery at the Jingdezhen ghost market
Teacups with a patented glaze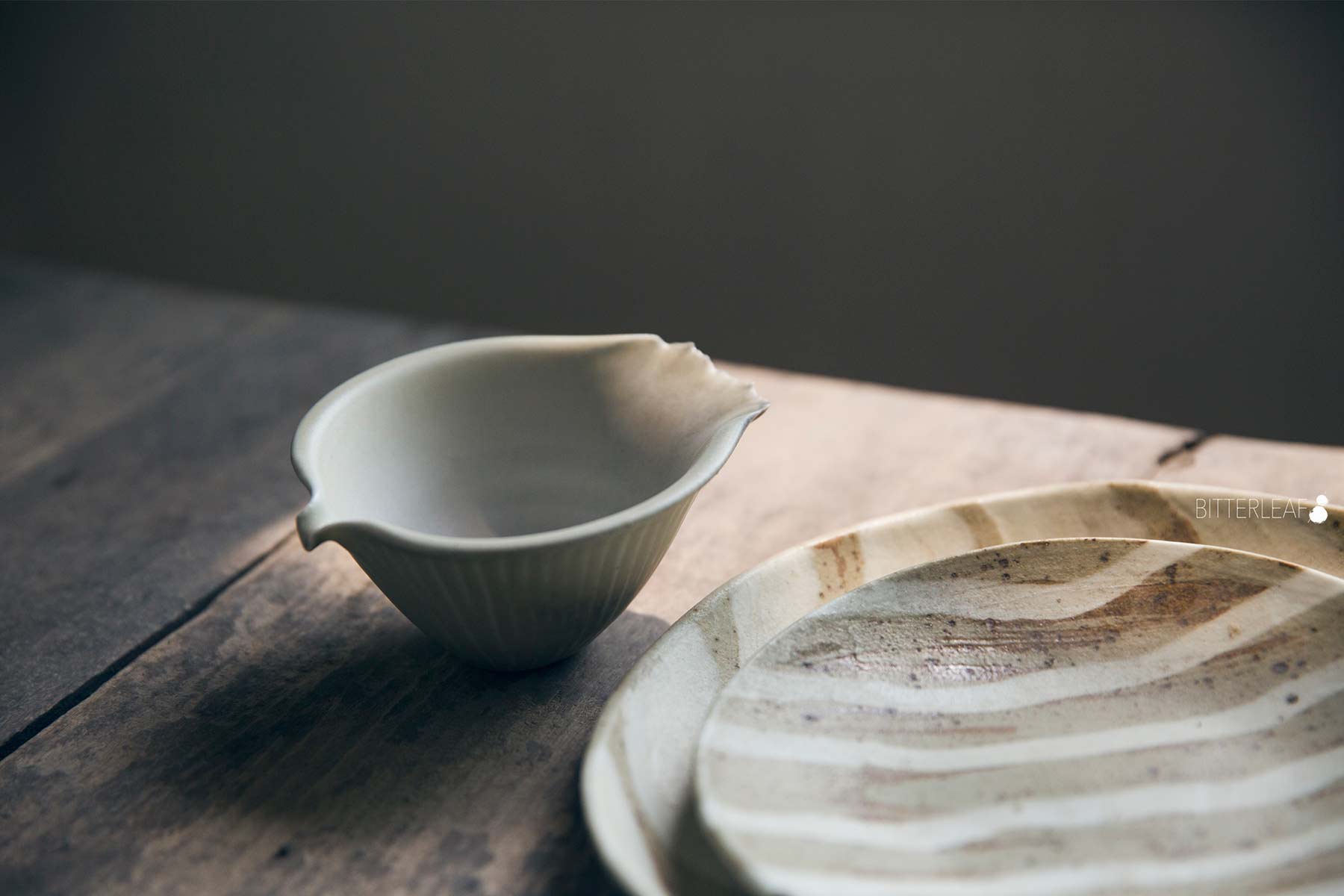 Our new favourite gong dao bei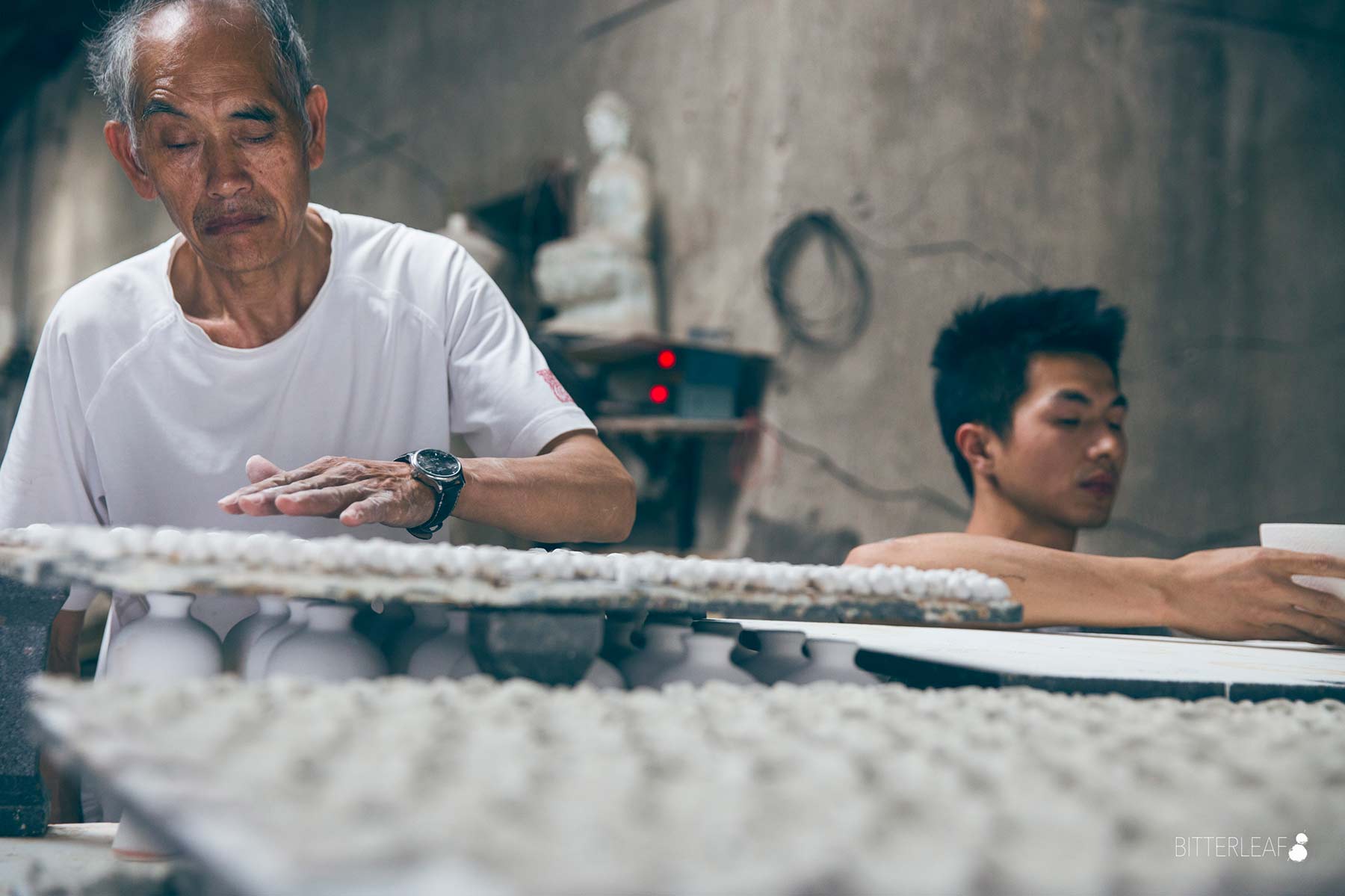 An artist and an experienced handing, preparing to load the public kiln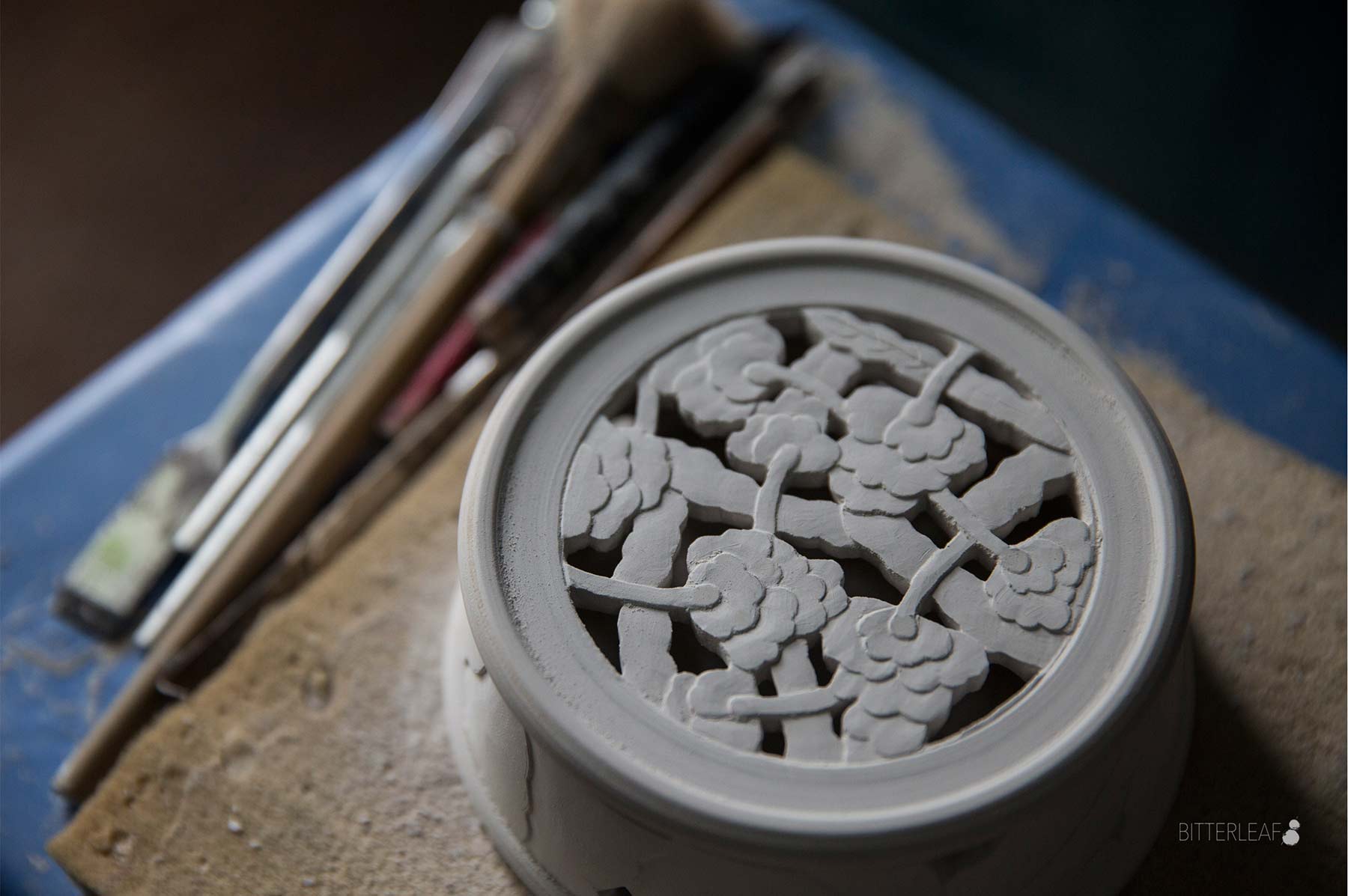 Details