2016 Yiwu Tea Competition in Pictures
Bitterleaf
These are a few pictures from day 2 (the most interesting/happening day) of a 3 day tea festival that happens every year in Yiwu. We were lucky enough to get VIP passes and get up close for pictures. This day featured the tea competition, or as Coomi likes to call it, the "tea battles". Various local villages competed by bringing their own tea and processing it, after which it was judged and a winner is declared. It's worth mentioning that this largely a tool for promoting not just Yiwu teas, but specific villages or regions in order to make the recognizable and consequently drive up the price of their tea. In my opinion, there are already enough villages nearby with exceedingly high prices, but that's another discussion…
The competition mostly consisted of the basic rough processing – wilting, frying/killing the green, rolling/bruising, and drying. It was about 34 C out that day, so not particularly ideal for standing over a hot wok.
In addition to the competition there were lots of families/vendors in stalls sampling and selling tea, which provided for an excellent way to spend the afternoon drinking free tea. The big name villages never seemed to have a free seat, but there was still plenty to try. Outside the main square there were also street vendors and local minorities (both authentic and not-so-authentic) selling grilled chicken and other deliciousness, as well as games and other activities.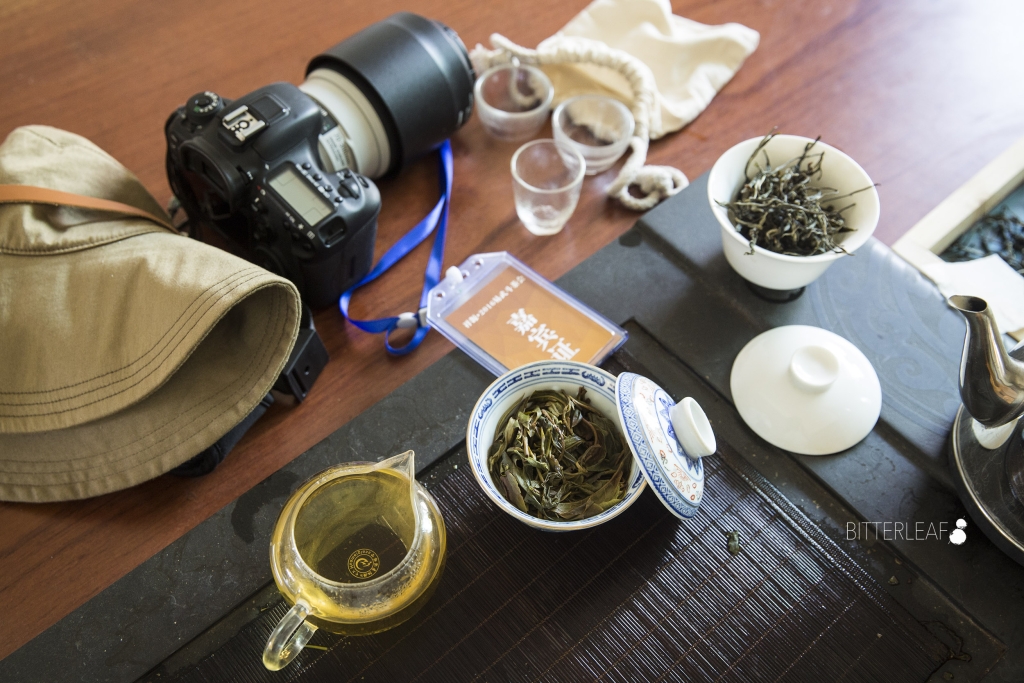 Our preparations consisted of drinking some fresh mao cha before hand, a hat, camera with adequate zoom, VIP passes and our own cups for going around and tasting teas.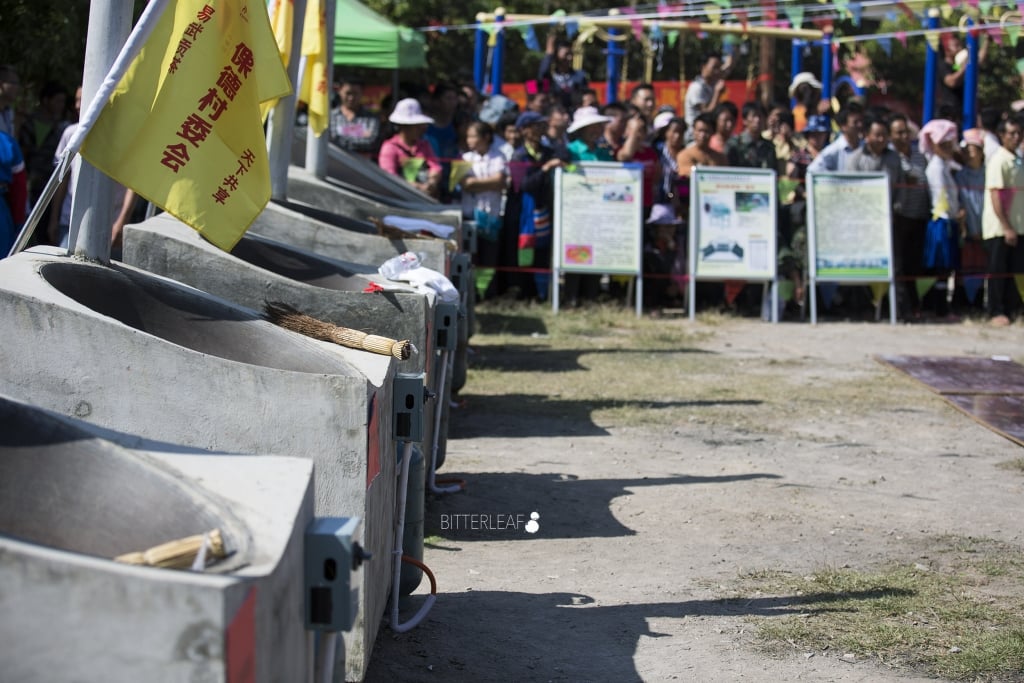 All competitors came from nearby Yiwu region villages and each wok was numbered, with an accompanying flag with a village/region's name on it.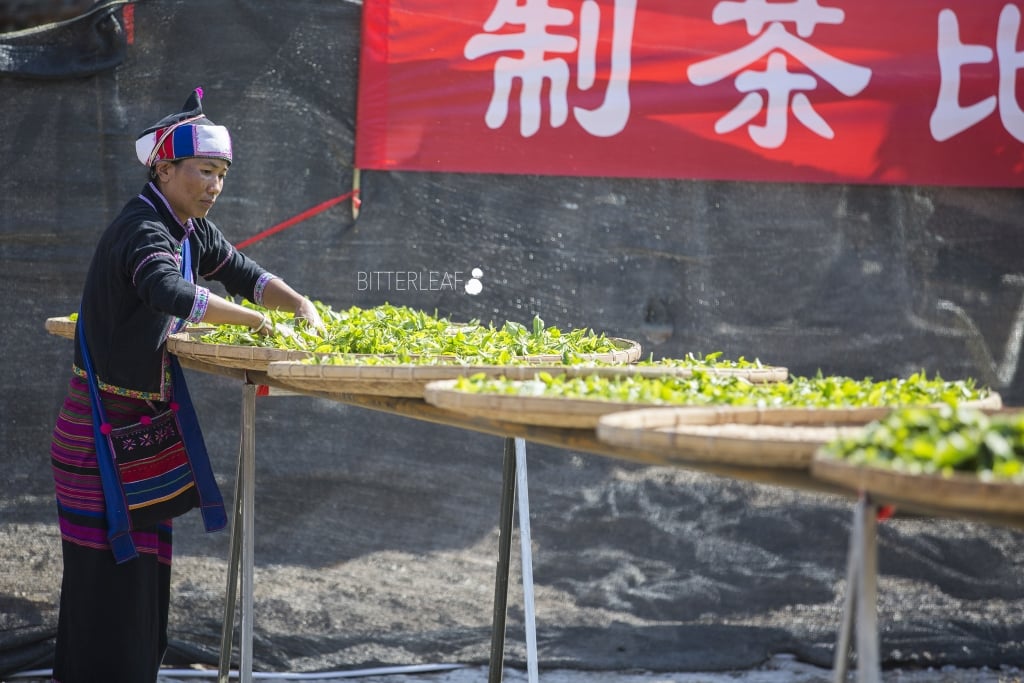 Each village/competitor brought material from their own region for the competition.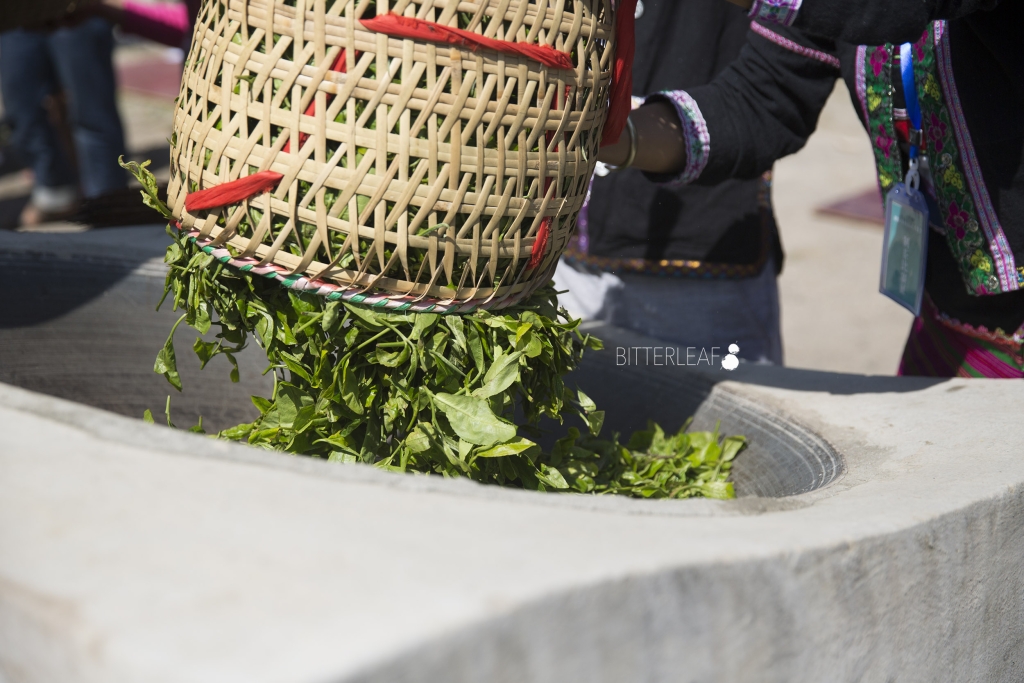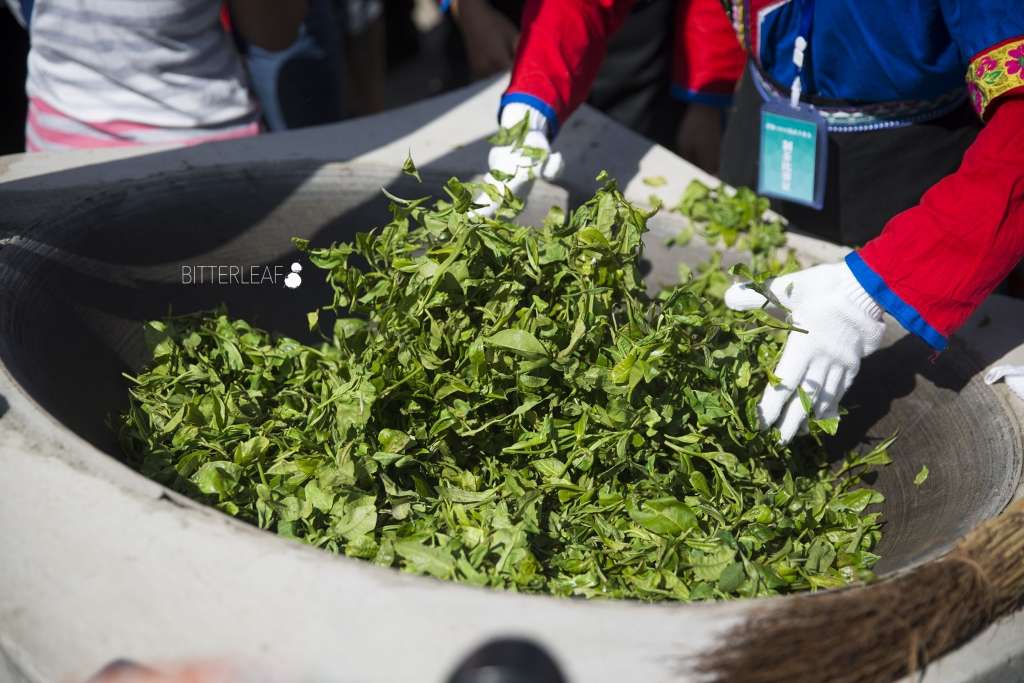 Sha qing, or killing the green. It was a particularly hot day @ 34+ C, which is not the best time to be standing over a hot wok.
A lot of the time the hand roasting woks use wood fire for heat, but these were gas powered, which threw off a lot of the competitors and meant they had to be extra careful.
Killing the green is only one part of the process for making mao cha. Another important aspect is the bruising of the leaves to break down the cell walls.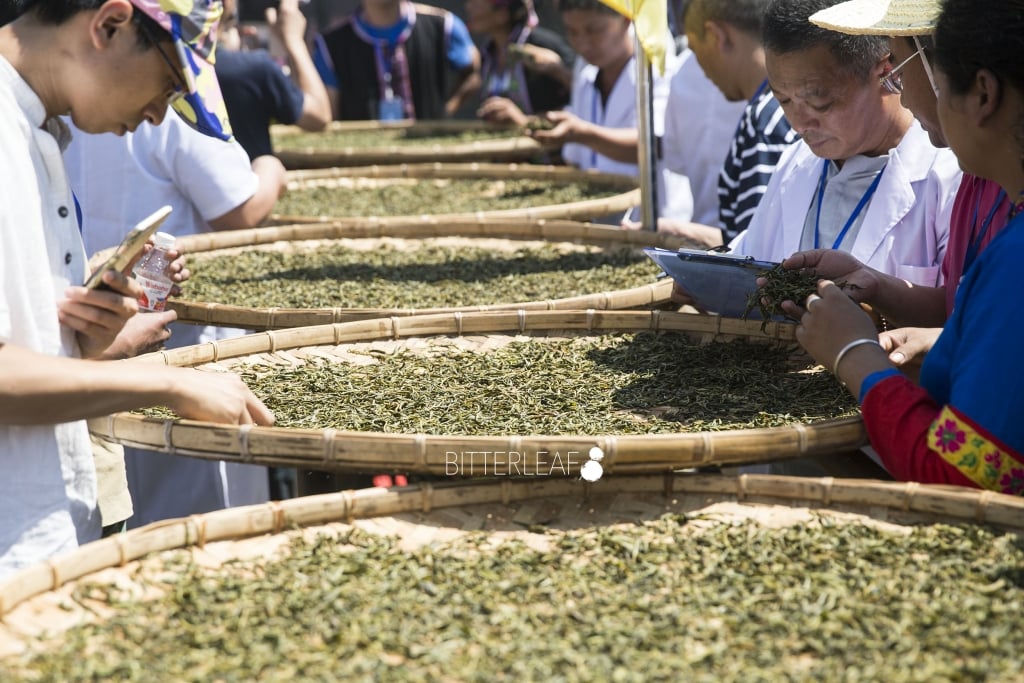 The judges walked around wearing white lab coats and clipboards, looking very official.
There was also a blind tasting at one point. Different villages contributed tea and people purchased it auction-style, with the proceeds going back towards developing the community.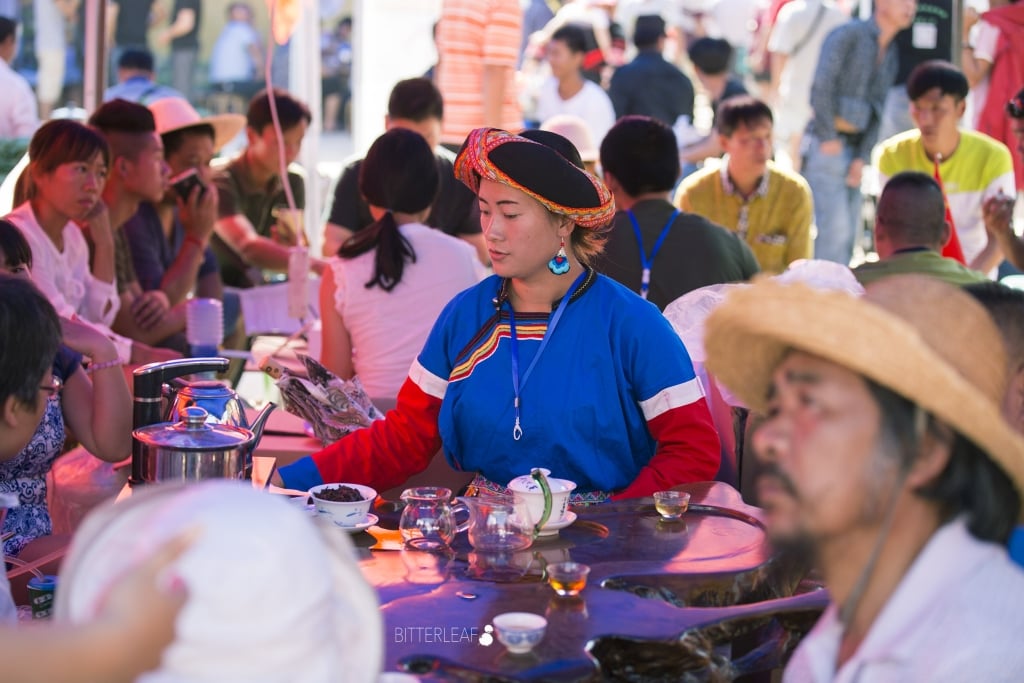 Aside from the competition, there were lots of stalls with farmers/families/vendors sampling and selling tea. Most of the well known villages (wan gong, gua feng zhai, bo he tang, etc) barely ever had a free seat, but there was still plenty of good tea to be had.